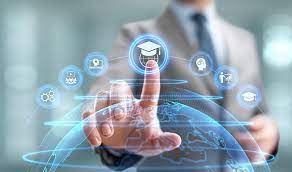 Schools Pan India, have joined this transformational education journey with AASOKA
AASOKA has extended its presence pan-India from 8 states last year to 24 states, including Goa & Odisha. MBD Group is empowering young minds through its integrated blended learning solution.
New Delhi: Leading edtech brand AASOKA, an initiative by the renowned MBD Group, is thrilled to announce a significant milestone of strategic partnerships with 1900+ schools pan India, offering a transformative learning and teaching solution. AASOKA's integrated blended learning solution is designed to provide a thoroughly researched and customized curriculum for students ranging from kindergarten to grade 12. With a learner-centric approach, AASOKA empowers schools, teachers, and students, revolutionizing the educational landscape. This remarkable achievement highlights the growing recognition and adoption of AASOKA as a leading educational technology platform that transforms the teaching and learning experience. With more than 6.5 lakh students and 53 thousand teachers embracing the services of AASOKA across more than 438 cities in India, AASOKA is revolutionizing the education system by inspiring schools to integrate a blended learning and teaching solution into their education model.
Aligned with the National Education Policy (NEP) 2020, AASOKA's model curriculum transforms the learning experience into an interactive, engaging, creative, and meaningful process for students. By focusing on both scholastic and co-scholastic development, AASOKA's hybrid learning solutions foster effective and successful learning outcomes. Furthermore, it provides an extensive range of educational resources, making them accessible and affordable for every child. Through strong roots in edtech, educational assets, and academic research, AASOKA has emerged as a leading player in the field of education.
Through its advanced technology, dynamic content, and robust academic support and resources, AASOKA empowers students and teachers in these 1900+ schools. The solution makes it easier for teachers to create lesson plans, schedule assessments, share homework, create worksheets, and many more tasks. While creating lesson plans, teachers can add several types of content subject-wise, chapter-wise, and concept-wise. They can upload PDFs, jpg, mp4 files and YouTube links as well.
Also Read: Testing for 'zombie cells' could boost the number of hearts for transplant
AASOKA Learning and Teaching Solution also provides a comprehensive management system for educational institutions, with features including overall supervision, secure student data storage, teacher schedule, circulars, report cards, and notice regulation etc. AASOKA empowers schools to streamline administrative tasks and enhances operational efficiency.
Expressing her enthusiasm for the partnership, Monica Malhotra Kandhari, Managing Director of MBD Group, said, "We launched AASOKA, with the purpose of partnering with schools to support them in their endeavor of providing world-class education to the students by providing them with personalized, interactive and engaging experiences. We have seen remarkable improvements in student outcomes and increased retention rates. Our experience of more than six decades in education makes us a preferred partner for school's educational needs. With our constant efforts, today we have 1900+ schools enrolled with us who not only embrace our services but are consistently growing as significant contributors to students' as well as teachers' future endeavors. In less than 2 years our customer base has swelled up from 300 to 1900+ schools and we endeavor to partner with more than 20000 schools in the next 3 years."
About AASOKA
AASOKA is an integrated blended learning solution by the MBD Group that aims to deliver a research-based customised curriculum for students of K-12. AASOKA has made educational resources accessible and affordable for every child to empower schools across India. With strong roots in EdTech, educational assets and academic research, the company enjoys a significant presence in the field of education. AASOKA is created by the in-house research team utilizing learning design principles. The learner-centric teaching resources of AASOKA enable educators and facilitators to ensure effective teaching practices. The model curriculum at AASOKA is in line with NEP (National Education Policy) 2020 making learning an interactive, engaging, creative and meaningful process for students. Moreover, the hybrid learning solutions focus on the scholastic and co-scholastic development of students to create effective and successful learning outcomes. MBD's experience of over six decades in the education sector has been a continuous journey in understanding the challenges faced by educational institutions. AASOKA has been developed to meet the diverse requirements pertaining to teaching and learning management. It has been a reliable assistant to educational institutions in delivering customized education to transform schools into technology-enabled schools.
This year educate yourself and develop your career with EasyShiksha