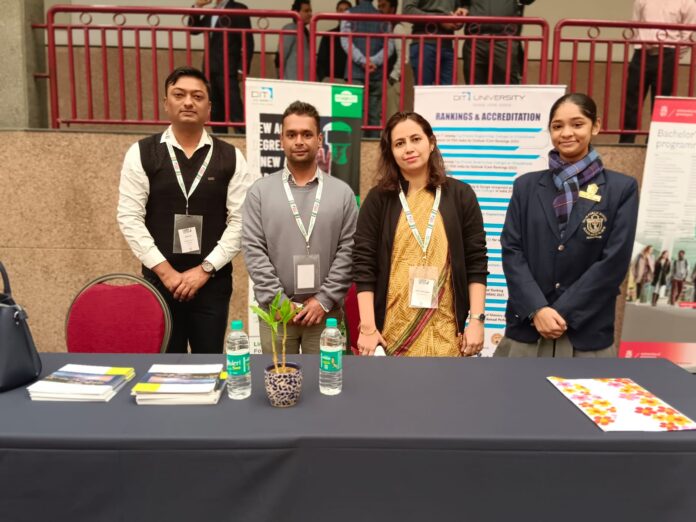 Over 25 national and international universities inspired students to build cornerstones for a successful career for higher secondary students at DPS Indirapuram's 'Career Vistas-India and Abroad', a career counselling program designed for the benefit of students. DPS Indirapuram's Counselling Cell and Student Council organised the session, which brought enthusiastic participation from students from Classes 10th, 11th, and 12th.
The academic doyens sat with children for one-on-one sessions to give them an idea of the vast career options that would be open to them once they pass their intermediate college. The students took advantage of the opportunity and collected information about the courses they wished to pursue in future.

The prominent names of universities which participated in the DPS Indirapuram's student empowering initiative are the University of Sydney, Australia; Ritsumeikan Asia Pacific University, Japan; and the University of Groningen, Netherlands. Several Indian universities were also present, some of which were Ashoka University, Sonipat; Manipal University, Jaipur; and Alliance University, Bangalore.
Also Read: How educational technology is transforming teaching industry
The students were in a comfortable space where they could talk about their apprehensions, doubts, and insecurities in front of well-qualified professionals who have seen and elevated many students facing such dilemmas in their career's beginning.
Sangeeta Hajela, Principal, DPS Indirapuram, said, "The Career Vistas-India and Abroad organised by DPS Indirapuram was designed for student's welfare and career progression. It gave them the right exposure to vast career choices that they might not be aware of in the past. Students got the chance to talk to learned professors and career counsellors who would be able to guide them in an accurate way. It was wonderful to see active participation from the students' side as well."
Visit EasyShiksha for skill development courses