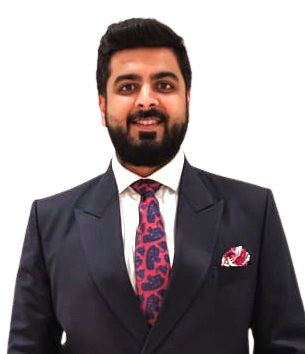 To be attributed to Mr. Devish Gala, Chief Executive Officer, Navneet Future Tech Partnerships
All aspects of our daily lives now rely heavily on technology, including education. The way teachers, schools, and administrators work has changed as a result of recent ed-tech companies and technological advancements.
These are exciting times in the ed-tech industry, with endless opportunities for those looking to start and transform ed-tech businesses. Ed-tech will be at the forefront of education reform in the coming decade as stakeholders and investors invest creative and financial resources. Because educational institutions and coaching classes rely on technology, this is an opportunity for ed-tech to aid in India's digital transformation. This will take many forms, ranging from institutional activities to students utilising technology to improve their learning, and so on.
Collaborations between ed-tech companies and schools and coaching classes will continue to shape the Indian educational system. Ed-tech will continue to benefit by making all stakeholders' lives easier through the use of tools such as enterprise resource planning (ERP), learning management systems (LMS), and content management systems (CMS). Traditional learning methods are being reshaped by new technologies such as artificial intelligence, virtual reality, and machine learning. Across the country, schools and coaching classes are redesigning learning spaces to accommodate this new educational model.
Teachers and students, on the other hand, are learning to embrace modern digital platforms because they not only align with their pedagogies but also bridge the gap between in-classroom and at-home learning. Teachers can use these solutions to divert their attention away from non-teaching duties and administrative work, allowing them to focus more on their students and enhancing the standard of instruction. As a result, overall learning outcomes are improved.
Teachers today see technology as the simplest way to instruct students and motivate them to learn from real-world scenarios rather than simply memorising facts. They can now stream educational videos, access digital textbooks and interactive content, and view recorded lectures to enhance learning experiences in the classroom. Technology has the potential to revolutionise education by introducing a new model of connected learning.
Also Read: How can CEO's/founders upskill themselves in order to be a part of Metaverse and Web 3.0 for their startups?
By incorporating technology into their classrooms, teachers can deliver a refined and easy-to-understand class session. Teachers hope to increase learners' interest in class sessions by combining technology and teaching practises. They can introduce learners to intriguing and engaging methods of teaching through non-traditional methods of teaching, opening up a world of practical learning opportunities. Teachers are more confident and effective as a result of an instructive attitude and technologically empowered practises. Furthermore, teachers can focus more on the needs of their students by making it easier for them to create effective content, evaluate their students, and generate reports.
The use of ed-tech has not only increased teaching efficiency, but it has also created new job opportunities for teachers and freelance educators. With hybrid learning models, teachers and students can learn and teach at their own pace. Navneet FutureTech is fostering an ecosystem by developing ed-tech platforms such as BeMasterly that allows educators to automate their daily activities. It provides a Phygital product that can be used for online or offline coaching by coaching institutes and tuition classes. It has features like LIVE class platform for online teaching, integrating quality NAVNEET content, exam management via MCQs + paper generator, fee management, interactive learning, and a plethora of administrative tools.
Given the existing issues in traditional pedagogy and the new educational approach, the question naturally arises: can one be a solution to the other? Technology can assist educators in overcoming significant challenges. Leading educational technology companies have been developing teaching systems that impart knowledge in incredibly unique and interesting ways. It provides teachers with the resources they need to teach in an ever-changing environment. Regular use of the internet and technology-enabled tools boosts teachers' self-confidence, with a special emphasis on the rural community, which frequently lags behind urban populations in terms of infrastructure and modern technology. Leading ed-tech solution providers are developing user-friendly, cutting-edge solutions that are expected to bring about significant changes in the fields of education and development.
While education experts assert that traditional classrooms will continue to provide an unrivalled peer learning environment as well as opportunities to develop creativity, social, and communication skills, internet education will be a critical link to help teachers escape the rote teaching techniques that plague the system. As a result, more opportunities will emerge along the way.
Visit EasyShiksha for skill development courses