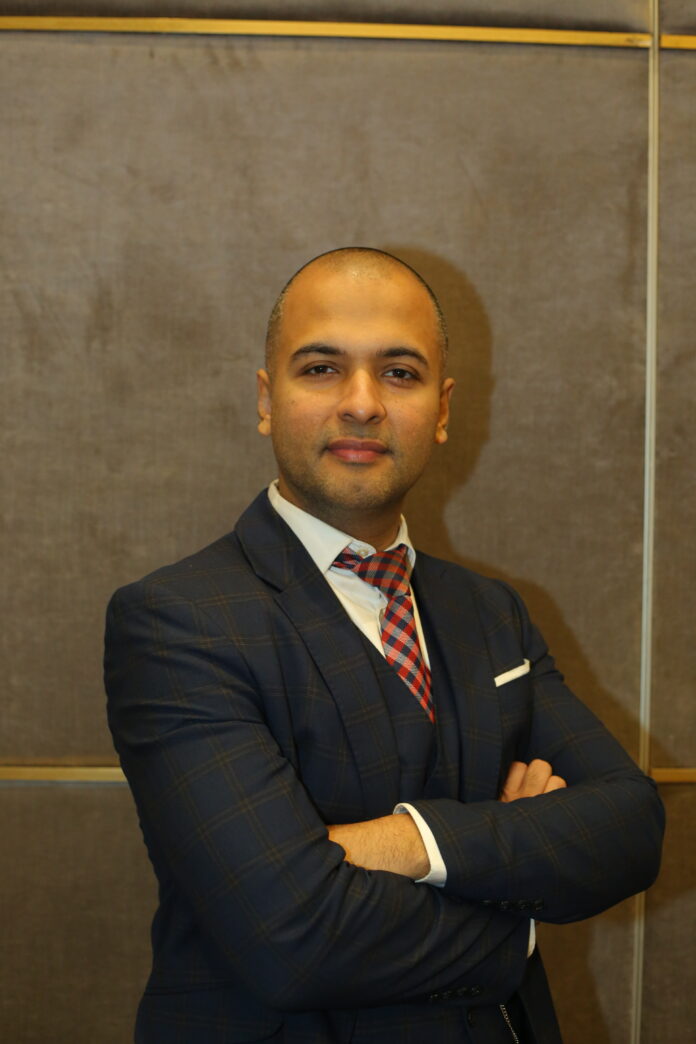 Author : Mr Harsh Bharwani, CEO and MD of Jetking Infotrain
As a startup founder, it is important to understand how Web 3.0 can benefit your business. Billed as the future of the Internet, Web 3.0 emphasizes decentralization and user ownership. It has its roots in blockchain technology, which ensures a trusted and transparent ecosystem.It thus enables seamless data exchange between users and companies on a peer-to-peer basis. This simplifies many processes that were previously cumbersome or inefficient, such as Identity verification and product tracking and records.
Internet 30 aims to create a more immersive user experience with a unique combination of artificial intelligence (AI), machine learning (ML), augmented reality (AR) and virtual reality (VR). For example, you can now use AR to display real-time product information while you shop. And with VR, you can immerse yourself in a new environment or product without leaving your office. Being a startup founder or hardworking CEO, one can make use of these technologies and methods to create first time experiences for your customers and people who are putting their efforts for you.  
Also Read: MyGlamm steps aboard as Make-up Partner of India's biggest reality TV show, 'BIGG BOSS Season 16' 
1.Reduce costs.
A selling point of Web 3.0 is the decentralization that comes with it, i.e. no third party intermediaries are required. Ultimately, it is the user who has full control and ownership over their use of the web. Also to build your web 3.0 you do not need any service providers. This way you eliminate a lot of overhead and can focus on developing your product or service.
2. Streamline processes.
Whether in the supply chain, employee payment or product tracking, by using blockchain you can streamline many of your business processes. It works with decentralized mechanisms such as smart contracts. When a contract is made, it is converted into code and stored on a blockchain. Contracts are then executed automatically when set conditions are met, eliminating the need for manual intervention. This type of method can help you save your time and the fortune you've been working for.
3.Promote digital marketing strategies. The rise of Web 3.0 will also change the way you market your brand as digital marketing becomes more efficient and effective. For example, you can access real-time analytics that can help you make informed decisions about your marketing campaign in real time, without having to wait hours or days for results. In addition, advanced search engines in Web 3.0 will allow each webpage to be understood in a unique way. This way you can be sure that your target audience is seeing the most relevant version of your website.
4. Increase information security.
internet 3.0 is safer than its predecessors. The raised security is thanks to the very fact that data is unfold across a network of pcs, instead of being keep in a very central location. although one computer is hacked, the remainder of the network remains intact. Additionally, blockchains use cryptography to secure data, creating it even tougher for hackers to access it.
5. Users get pleasure from a lot of management and self-governance.
The contemporary internet, conjointly called internet 2.0, has usually come back vulnerable for being extraordinarily centralized, that means that a couple of major companies management the bulk of users' information. This has junction rectifier to varied privacy breaches and misuse of user data. However, with internet 3.0, users can have a lot of control over their data, because it are keep on a decentralized network. Furthermore, users will be ready to choose in or choose of sharing their data with businesses, giving them more control over however their data is used.
Visit EasyShiksha for skill development courses