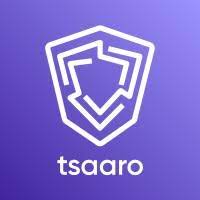 ~Tsaaro Conducts Survey On Data Privacy among Children; reveals striking insights~
New Delhi; 13th April 2022: Tsaaro, leading data privacy and cybersecurity services provider, today announced the key findings of its survey on privacy among children and the data privacy scare of their future. The extensive study saw participation from more than 700 + people pan India. Tsaaro aimed to gather valuable insights and on that basis drafted a detailed report which depicted the stand of people, especially parents, on the privacy among children.
This survey mainly focuses on critical approaches to studying children's privacy in the digital environment and children's understandings, experiences, and views of privacy online. The team studied the Draft DPB, 2021, and IT Act and analyzed reports by international organizations on the privacy issues children face, extensively, and formulated the questionnaire accordingly.
The survey was sent out to parents via different platforms to ensure maximum participation. When the parents were asked if they were aware of data privacy, the numbers made us realize that with the change in the working of the world in general and the internet in specific, people have started giving data privacy equal importance to that of other fundamental rights. 93% of parents said that they are aware of what data privacy is and on the other hand 67% of parents answered with a yes, saying children require data privacy. 80% of parents believe that the legislature should take immediate steps to ensure the data privacy of children.
Important Announcement – EasyShiksha has now started Online Internship Program "Ab India Sikhega Ghar Se"
This survey analyzed whether parents take steps to ensure that their child's online presence and privacy is safe. The numbers show a high sign of parents trying to inculcate the idea of privacy in them young. Several parents mentioned that they ensure that their children use devices in a commonplace, under their supervision, familiarise themselves with the applications their children use, keep track of their online footprint, etc. 68% of parents stated they received messages/emails from coaching institutes, etc. with their child's information, even though they had not provided them any information regarding their children. 41% of parents are not aware of any laws that help safeguard their child's data which was shocking especially in this digital era.
Akarsh Singh Co-founder CEO, of Tsaaro, said "Parents have incorporated steps to ensure that their children are familiar with privacy but there are a few problems that these parents state that they face while trying to teach their children about privacy. This issue is the immense technicality and usage of jargon. This raises the question of whether the concept of data privacy cannot be simplified. We noticed a sense of disparity when it came to how parents keep themselves informed about the manners in which they can ensure that they are well informed of how they can provide their child's privacy because the answers were scattered''
The survey only goes on to reemphasize that the children need more protection. The survey results were the outcome of collaboration with Delhi Public School, DAV Public School, Maa Anandmayee Memorial School, and Sugni Devi Sr. Secondary School. The first step toward that would be for parents to educate themselves and understand how and where their children share their data. Only then can reliable solutions be developed, and the parents can take steps. Parents need to adopt more personal, verbal approaches for creating safer internet experiences and use the available tools to help start having those conversations.

About Tsaaro
Founded in January 2021 by Akarsh Singh and Rohit Jain, Tsaaro is India's premier Data Protection services provider. Tsaaro is backed by the IIT founding team and is a technology compliance-focused company. Enabling an efficient data secure environment for businesses by building robust security systems, Tsaaro is widely acknowledged for its Data Protection services including Regulatory Assessment, DPO as a Service, Vendor Assessment, Privacy Risk Management, and Product Assessment.
Apart from the company's B2B business, Tsaaro expanded its services to the B2C market, with 'Tsaaro Academy', where the company provides premiere privacy training and certifications. Tsaaro Academy, which was founded the same year, now offers a variety of IAPP certifications, including the CIPP/e, CIPT, and CIPM. Apart from these imperial privacy certificates, Tsaaro Academy's exclusive practical approach-based certification program, Data Protection Officer (DPO) Certification Course, was also created. Tsaaro Academy is currently giving live training to over 200 privacy professionals in the Asia Pacific and has one of the highest IAPP certification passing percentages in Asia.
Leading EdTech Platform for skill development & For your Internship is EasyShiksha