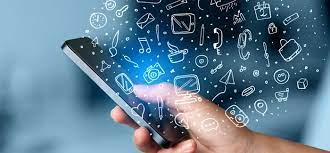 Here's some good news, this summer these apps will be fun for kids and guilt-free for parents. Here are some platforms that will keep our kids stimulated, active, and learning all summer long. Here are the top 05 useful apps you should have in your phone this summer to help children hone their skills this summer. 1. Kahoot!
A fun-game based learning platform that makes learning fun by incorporating skill-building into fun games by using educational technology in schools and other educational institutions. They can either be self-generated MCQ based Quiz that can be viewed via a web or the Kahoot app. Kahoot! can be used to analyse students' knowledge, for developmental assessment, or as a break from traditional classroom activities. Kahoot! also includes trivia quizzes. The Quiz can be a basic type of question. It requires the question and options to choose from. A non compulsory paid subscription gives you an option to choose between "single select" options or "multi-select" options.
2. ELSA Speak

Elsa, a Silicon Valley-based company that uses speech recognition technology and artificial intelligence to help language learners improve their English pronunciation. ELSA with a growing user base of 25 million people from 100+ countries can listen to you speak English, pick out the exact errors as you speak at an individual sound level or intonation, rhythm, and pitch. Elsa recently partnered with a leading South East Asian Airline & have already trained over 8000+ of its cabin crew. The startup, headquartered in San Francisco and with offices in India, Portugal, and Vietnam, provides AI-powered one-on-one instruction for English-language learners. Growing rapidly, ELSA has also partnered with more than ten enterprises from diverse industries, including hospitality, higher education, EdTech & aviation in India.
Important Announcement – EasyShiksha has now started Online Internship Program "Ab India Sikhega Ghar Se"
3. Toppr
Toppr is India's top after-school learning app on a mission to make learning customised. A team of exceptionally passionate teams of engineers, educators and designers making consistent pace in product alteration to magnify user experience. Catering to the independent learning styles of students and providing the widest K12 syllabus coverage with 1 million course combinations. The app helps students prepare for various school, board, and competitive exams. Abled with artificial intelligence, machine learning, and big data, the app observes behaviour and modifies adaptive learning paths with many combinations. This makes sure that every student has a unique and very personal learning experience.
READ: Pearson's Global Learning Survey (GLS)| Majority of Indians expect schools and employers to step up on mental health issues
4. Khan Academy
Khan Academy  secures a top spot on the list of the free e-learning apps for students. The app's aim is to provide a free and top class education for all intrigued minds all over the globe. Khan Academy has a distinctive way to infuse knowledge into your brains. All lessons are in the form of video tutorials. Videos exhibit pre-recorded drawings on a virtual blackboard (like a teacher giving a lecture). And the person narrating describes each lesson through these drawings. Khan Academy also provides online courses for preparing for standardized tests like SAT, MCAT, LSAT, and so on.
  visit EasyShiksha for skill development
5. Duolingo
Duolingo is an US based language-learning website and mobile app. Users learn using "trees" tailored to their target language, with specific "skills" to practice vocabulary, grammar, and pronunciation using spaced repetition. Exercises can include written translation, reading and speaking comprehension, and short stories. As of June 2021, Duolingo offers 103 different language courses in 40 languages. Duolingo has over 500 million registered users. The company uses a freemium model: the app and the website are accessible without charge, although Duolingo also offers a premium service for a fee. Duolingo courses are built upon the concept of a "tree". Trees are composed of skills, which focus on a specific aspect of the target language. Trees are usually split into sections, or units, containing a chunk of related skills. Skills can be vocabulary and grammatically based, but other skills relating to color, idioms, relationships, and countries are also featured in courses. Skills are composed of six levels: levels 1, 2, 3, 4, 5, and Legendary. Users progress through levels of skills by practicing the lessons a certain number of times, usually 2 to 6, depending on the skill. Users also have the option to "test out" into the next level on a skill. Users also have the option to test out of entire units within a course.