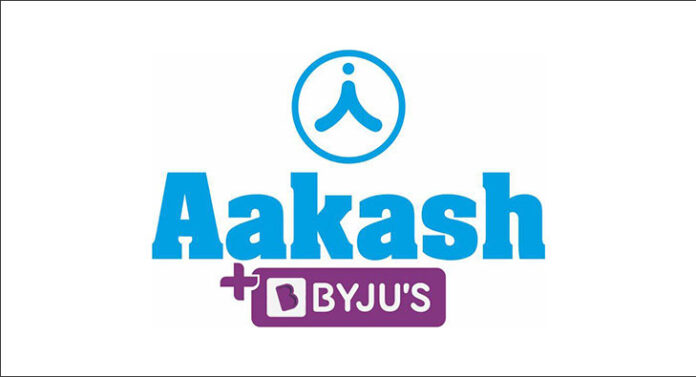 Aakash BYJU'S Dhruv Sanjay Jain from Bilaspur Tops Chattisgarh; Secures 100 Percentile in the first session of JEE Mains 2023; 3 more students from Bilaspur get 99 percentile and above
National, February 07, 2022: Dhruv Sanjay Jain, a student of Aakash BYJU'S from Bilaspur, secured an overall 100 percentile in the first session of Joint Entrance Examination (JEE) Main 2023 and has Topped the state of Chhattisgarh in the prestigious engineering entrance examination. The results were announced by the National Testing Agency earlier today. This was the first out of the two Joint Entrance Exams for Engineering scheduled to be held this year.
Apart from Dhruv, 3 more students from Aakash BYJU'S, Bilaspur have scored 99 percentile and above. They are Shivanshu Kumar who scored 99.99; Amritanshu Singh who got 99.91 and Janhavi Sahu who scored 99.19 percentile.
Dhruv joined Aakash BYJU'S in a four-year classroom programme in 2019 to crack IIT JEE, considered the world's toughest entrance exam. He attributed his entry into the elite list of top percentiles in JEE to his efforts in understanding the concepts and his strict adherence to his learning schedule. "I am grateful that Aakash BYJU'S has helped me with both. But for the content and coaching from the institute, I would not have grasped many concepts in different subjects in a short period of time."
Congratulating Dhruv, Mr. Abhishek Maheshwari, Chief Executive Officer, Aakash BYJU'S, said, "We congratulate Dhruv for his exemplary feat. Over 8.6 lakhs students registered for the first session of JEE Main 2023 from across the country. His achievement as a top percentile scorer speaks volumes of his hard work and dedication. We wish him all the best with his future endeavors."
JEE (Main) is conducted in two sessions to give multiple opportunities for students to improve their scores. While JEE Advanced is only for admissions to the Indian Institutes of Technology (IITs), JEE Main is for admission to several National Institute of Technologies (NITs) and other centre-aided engineering colleges in India. Students must appear for JEE Main to sit for JEE Advanced.
Aakash BYJU'S offers IIT-JEE coaching in multiple course formats for high school and higher secondary school students. In the recent past, Aakash increased its focus on developing Computer Based Training. Its iTutor provides recorded video lectures which enable self-paced learning and help students with missed lectures . The mock tests simulate the real exam scenario, thus giving the students the required familiarity and confidence in facing the exam. 
Also Read: CNN News18 Bengaluru Town Hall to Tackle Key Issues Shaping Karnataka Elections
This year Educate yourself and develop your skills with EasyShiksha