The monsoon has arrived, bringing miles of cooling relief from the oppressive summer heat. However, we must keep in mind that the monsoon also brings with it a slew of fitness issues. Because the wet season affects our bodies' immune systems, it's critical to be more vigilant about what we eat and drink at this time. So let's talk about the monsoon diet plan so you may enjoy the season's beauty.
One of the main reasons for the occurrence of various typical monsoon illnesses in our bodies is a weakened immune system. A well-balanced diet is essential for optimal fitness. Here are some helpful hints for a healthy weight-loss plan during the monsoon.

HEALTHY DIET TIPS FOR THE RAINY SEASON 
Eat seasonal fruit 
Apples, jamuns, litchi, plums, cherries, peaches, papayas, pears, and pomegranates are some of the best fruits to include in your weight loss programme during the rainy season to boost your immune system. Watermelon and muskmelon should be avoided.

Salts should be avoided. 
Reduce your salt intake because it causes water retention and high blood pressure, which can exacerbate problems during the rainy season.
Avoid watery foods 
Buttermilk, lassi, rice, watermelon etc. can cause swelling in the body. Avoiding such meals will cope with water retention.
Garlic 
A trace of garlic right here and there to your meals will assist in enhancing your immune system.
Curd over milk

 
Instead of milk, choose to have curd or yoghurt because it avoids any possibility of bad microorganisms coming into the body.
Boil water 
Prefer only boiled or purified water. Avoid drinking faucet water directly.
Bitter is better
The herbs and important ingredients, though are very bitter in taste but can be a healthy diet to cure and curb many infections or diseases, like methi and bitter gourd, neem, and turmeric, fenugreek seed etc.
Top Courses in Computer Science Engineering
More Courses With Certification
Oils 
Sesame, peanut, and mustard oil can invite infections for that reason choose to use corn oil or light oil.
Avoid spicy foods 
If you're liable to allergies, keep away from highly spiced meals because it will increase body temperature and stimulate the bloodstream which results in the quicker spread of allergies.
Limit meat
If you're a hardcore non-vegetarian, restrict meat for multiple months. Instead of heavy curry dishes of meat, pick soups and stew.
Steam it 
Avoid raw salad and ensure to steam it earlier than consuming it all through the rainy season.
Herbal warm water 
Those who suffer from infections and fever all through the rainy season can find comfort with decoction prepared from substances like ginger, tulsi, and a sprint of medicinal spices like cloves, pepper, cinnamon, cardamom.

Avoid street foods 
Pre-cut fruit, fried meals, junk meals or any street meals need to be prevented completely.
Cook your food properly 
Bacteria can easily attach themselves to clean things that we buy at the supermarket. Make sure to cook your meals thoroughly at low temperatures. Also, bananas, mangoes, watermelon, oranges, litchi, and other fruits with peels removed before ingestion are all good choices.
To build your immunity and live a healthy and happy life, carefully create your monsoon-specific weight-loss plan and include helpful professional advice.
Empower your team. Lead the industry
Get a subscription to a library of online courses and digital learning tools for your organization with EasyShiksha
Request Now
Lemon: Pulp + zest 
Lemon is pure vitamin C, and it's far excellent in your immunity, the want of the hour. It fights infections, eases digestion, strengthens bones, and does loads of extra accurate things in your body.
And did you recognize that lemon zest is as nutritious because of the flesh? Sprinkle lemon juice in your food, grind lemon zest to a dish, or in reality drink a tumbler of lemonade, this citrusy pleasure will deal with your vitamins and immunity.
Turmeric 
Drink it as Haldi-Doodh at bedtime, add turmeric powder for your normal food, or have freshly grated ginger-turmeric mixture as a sidekick for your platter; turmeric, in any form, is fantastic for your health. Not only in the course of the monsoons, however, but it also ought to be your go-to in each season.
Antiseptic, antiviral, antifungal, antibacterial, antimicrobial, and anti-inflammatory properties are all present. No wonder turmeric is referred to as the golden spice of the kitchen. Not only does it enhance your herbal immunity, however, but it also looks after your ordinary health. The lively strong compound in turmeric is curcumin that facilitates us to hold wholesome and combat infections.
Indian masala chai 
When the appropriate olio of spices, like ginger, clove, cinnamon, cardamom, tulsi leaves, and dried black pepper, goes into the boiling water with the proper share of tea leaves and milk, a herbal immunity-boosting brew is in the making.
Cardamom and cloves are powerful against many infections, and peppercorns save you and soothe signs and symptoms like bloodlessness and flu. Cinnamon is a bank of medicinal and anti-inflammatory residences too. So, even in case you aren't a tea drinker, recollect masala tea as a clinical concoction and steer the facet consequences of monsoon away.
Nuts and dry fruits 
Munching on dates, almonds, and walnuts is a superb idea, irrespective of the season. However, as those nuts are wealthy in nutrients and minerals, those are first-rate alternatives to feature in your monsoon food plan. Rich in riboflavin, niacin, and Vitamin E, those meal items help to strengthen your immunity. Also, Vitamin E is an effective antioxidant, which allows in maintaining the health of your cells.
If you're taking into consideration binge eating, replace junk meals and add nuts, dry result and seeds to your food plan and make your nutrients whole with the bliss of immunity.
Spinach 
Spinach is a superfood. It is a superb source of nutrition A, E, and C, beta carotene, folic acid, and fibre. All those vitamins and antioxidants help your body to hold on to its features nicely and bestow you with an incredible immune device thereby getting you ready for the monsoon diet. Although you could locate many references saying it's now no longer good to have leafy vegetables throughout monsoons due to the mud and dirt sticking to them, you could usually make certain to clean them genuinely properly earlier than cooking.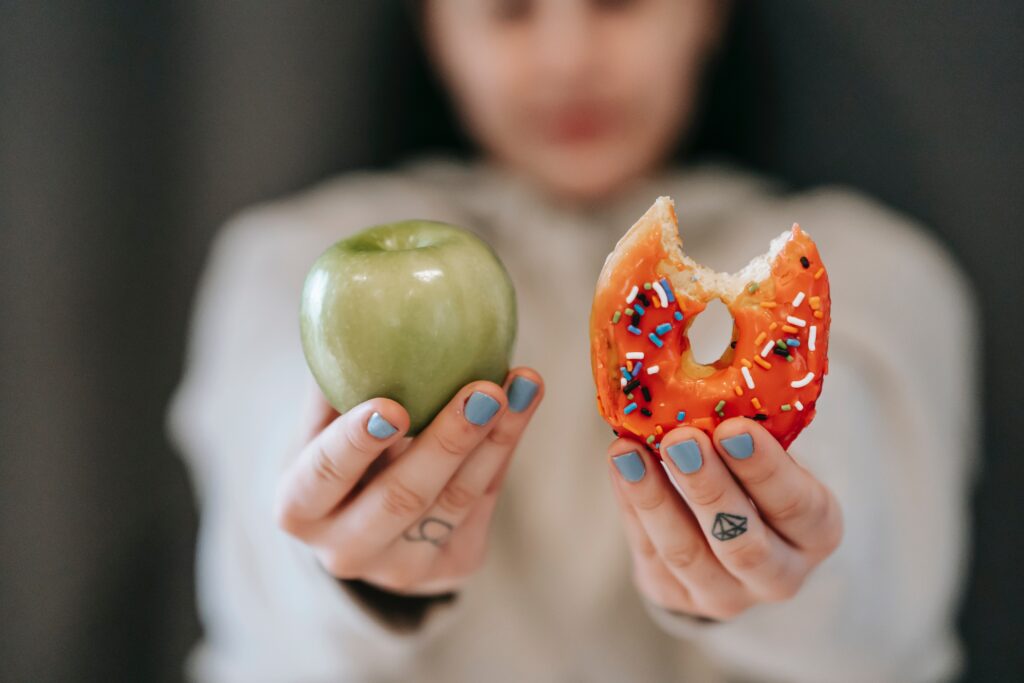 FOODS TO AVOID DURING MONSOON 
DIET
Like we have the do's for the monsoon eating regimen, we additionally have the don'ts. Let's check the ingredients you need to keep away from consuming at some stage in the rainy season.
There is an irresistible string connected among the rains and pakoras and samosas, and the whole lot is fried and crisp. Munching in your preferred fried meals may make you experience the bliss from the inside of your mouth, however, those may want to make your tummy bloated. Humidity tends to gradual down your metabolism, subsequently affecting your vitamins and immunity.
Frizzy carbonated beverages are tempting. However, those tend to decrease the minerals' degree in your body, resulting in decreased enzyme activity and a vulnerable digestive system. So, each time you experience something like quenching your want for a chilly drink, attain a glass of nimbu paani, your everyday dose of nutrition C.
Cravings of paani puri and papri chaat may comfort your flavour buds, however, those dishes are in reality now no longer the proper preference at some stage in monsoons thinking about the hygiene factor, with the air of the worldwide pandemic surrounding us.
As the rainy season happens to be the breeding time for sea fish, it's better to keep away from consuming sea fish and feature fresh-water fish and different types of meat like hen and mutton.
Always remember, your nutrition and immunity depends on the meals you eat. Therefore, you need to take heed to what you're feeding in. In this difficult time of the pandemic, while keeping your immunity uptight is extraordinarily crucial, do have a focal point in your eating regimen and protection as well.
Want to know about the Writer
Follow us on Youtube now