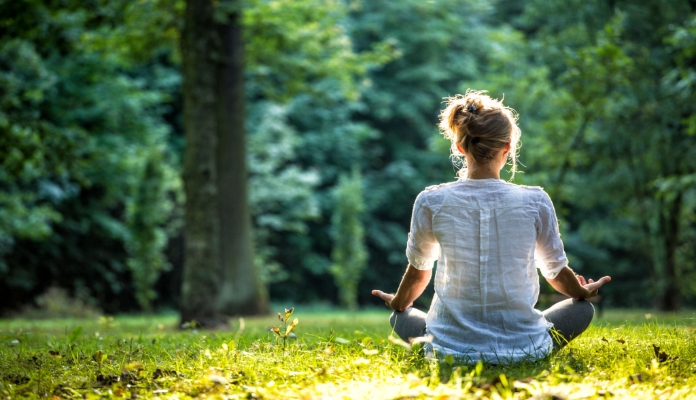 I say the best diet does not even exist for food either. Since a person can't digest the same sort of food, again and again, I mean when a person is sick, does he/she crave a diet, or do they require diet and fibre? It is Clear and more than obvious he/she requires care. Though at times a person gets care from outside it is not wholesome at times. A person requires and must match to the self-care routines, so as to not get distracted and disregarded.

Important Announcement – EasyShiksha has now started Online Internship Program "Ab India Sikhega Ghar Se"

Self care is it very much to ask for?
Best diet and Exercises for Self-care and Emotional Stimulus
Indeed a person usually knows the reality and thus will not agree with these idiocracies maybe. And the same would also apply to our emotions and mental health. Now when I say mental health few of you would be freaking out maybe, and few would have the awareness about it, which is well and good. And those who aren't still aware of it, I would be pleased to know that you are knowing through me.
Do you think there would be any sort of perfect or best diet for your emotions? 
Mental health is widely accepted and rejected on the same page. Now when I say it's accepted, I mean all the professional medical practitioners would be knowing about it in definite terms and the common people are aware of what's going on in their brains but neglect it, in the name of overthinking. 
Top Software Engineering Courses
For instance: If a happy go lucky person all of a sudden does not feel like talking to people or staying isolated etc, then the person would be undergoing two major thoughts 
Important Announcement – EasyShiksha has now started Online Internship Program "Ab India Sikhega Ghar Se"
Either taking a break from the regularity 
Or is under some serious problem 
And if the person is simply taking a break, then definitely nothing to worry about because it's all very natural to get tired after following a strict schedule for a long time. But if some serious issues are bothering her or him then external help is required so that they don't force themselves to take the extreme decisions in their lives. 
And interestingly these days, people are starting to confuse serious mental health problems with natural problems. To be more precise and clear enough, the previous instance which I mentioned, now if a person is just taking a break and not suffering from any sort of delusion, or uneasiness as anxiety or pangs of emotional outbursts or any other, like a serious issue, these days 'the sick' people are framing 'the break' as a mental health sickness which is very sick. I mean when they don't know what exactly is mental health and its causes and consequences why do they have to frame it as another. 
Are their any one Depressed around you?
Do you know?
Mental health awareness is quite important and only we could keep a regular check on what is going on with us, our family and friends would be the second ones to know how we are, we, ourselves should be knowing whether we are fine or not. Taking a break sometimes is just the best therapy, so it shouldn't be framed as a mental sickness. 
Empower your team. Lead the industry
Get a subscription to a library of online courses and digital learning tools for your organization with EasyShiksha
Request Now
Stages of Depression, anxiety disorders, schizophrenia, eating disorders and addictive behaviours are examples of serious illnesses of our mental health, which actually requires Self-care. When one gets to identify these symptoms, one should be sharing them with anyone with who you are comfortable, safe and secured, before it gets too late. And always we need to have a keen eye on our closed ones, for any such symptoms, which god may forbid. And having a drama over this is not what is expected out now. With growing depressions, long ailing social and patriarchal dilemmas and other consecrating relatives or far fetched neighbours, it is not hard to succumb to this spiral.
Everyone has their reasons for not sharing their problems with others, it could be due to their discomfort or maybe the fear of being judged or it could even be that others won't be able to understand them and their sins and thus they fear being judged, or be disclosed and written off publicly. The fear of getting judged is quite natural when a person is anxious and stressed out, even though they want to share their problems with someone and have a stress buster but they tend to step back. 
I believe everyone has one person in their life to whom they reveal their true personality and do not be fake, and that one person is quite trustworthy and you could and you should end up sharing at least a part of your problem since you can't be dying with it all alone, and you are not the only potential chaos. Everyone at every point in time is a mess, so do not be ashamed of your virtues and vices. 
Of course, everyone has to die one day, but some sort of regular problem in your life shouldn't be the reason for your death date, isn't it?
Sometimes it's quite intimidating how you are, what you feel, and how you portray your emotions! Sometimes you tend to feel certain things which you haven't felt before, And sometimes the thought of helplessness kills you when your close ones are in some sort of trouble and you can't help them out even though you are dying from deep inside, that could happen due to various reasons, few could be definable and many could not be.
And coming back to the thought of helplessness, that could be with your close ones, of course, sometimes maybe you should give them some amount of space and let them figure out what is going on with them exactly because often when one is in a problem and they are quite anxious and stressed, they don't understand what they are suffering from and the reasons of it and the consequences of it. 
It's quite instinctive to get baffled when something is separating you from the regular You.
Leaving them for a while alone, letting them be with themselves for a while would in turn benefit them with some amount of understanding of what is happening with them. Even though we can't see our close ones falling apart alone, we need to do it for their own good, but we should consider the time limit and never mind their traits, as few people tend to get into a more depressed state and end up doing extreme things, on our hovering around.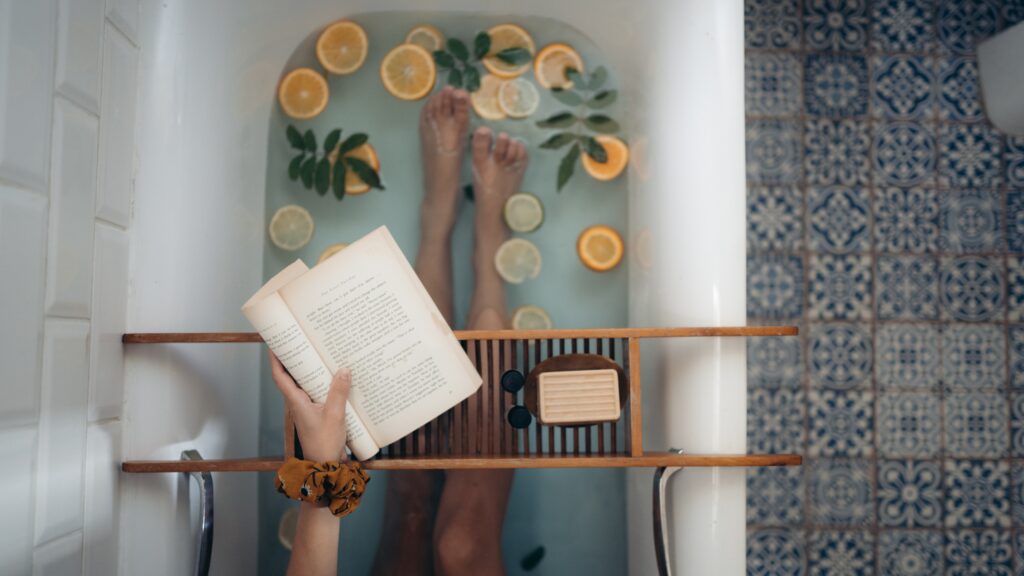 But after a while few may come up on their own, they might start sharing what they feel and few may not, they want us to question them since they don't know how to start, or maybe fear of judgment is holding them back. 
I hope we all do know that it's a huge throb when we need a person at utmost need and we are left alone to battle alone, on a definite note it makes us stronger but at that point of time, to motivate us maybe we need someone and when we don't get such a  person things to get way too far worse sometimes. So sometimes when you can be that person for someone, do not step back, try to help out. Maybe sometimes they want you to listen to them and I don't think so it is a huge task. 
And as far as 'diet' is concerned, a good amount of food for both brain and body is required for a boost, healthy enough. This will positively impact confidence, a handful of knowledge and experience concerning the reality of the world and a good amount of advice, just in case adding some good elements to other diets would be helpful.
This is what I call the "brain food" or "food for the brain" maybe since our mental health would be stabilised with these things according to me. With EasyShiksha, now we provide solutions to be accessible by all of us.
Know more courses on EasyShiksha
There are no specific ways to love ourselves or do self-care, weekly once or at least once in a month we should be trying to do the things which we like or taking a break from our social media accounts, spending more time with family if we have spent least with them or the vice versa with friends (long-distance friends ) etc. Everyone has different likes and dislikes and that isn't supposed to get compelled to be matched with others, but doing the small things which make yourself feel happy once in a while is good. We all should try to be more like ourselves often than faking out of hiding who we are. According to my, this would be the best self-care. You should be hunting for what's yours by now. 
ALSO READ: better-skills-for-better-future-for-differently-abled
Get Course: Introduction-to-Virtual-Reality