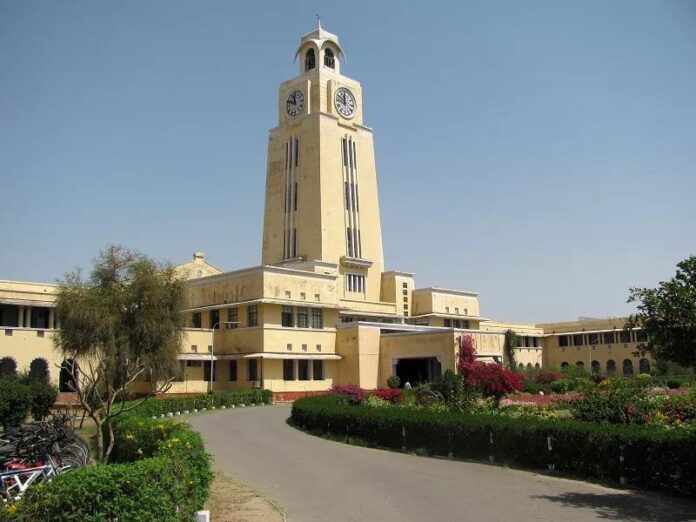 The BITS Pilani Work Integrated Learning Programmes (WILP) division enables working professionals to pursue leading degree programmes, such as M.Tech., M.Sc., MBA, B.Tech. and PG Diploma in a range of sector-specific domains, while not having to take a career break.
India, June 14, 2022: For a working professional (of today, perhaps even more so than ever before), retaining their current jobs, keeping themselves abreast with changing technology or environment, acquiring new skills and knowledge, and/or growing laterally or vertically in their respective roles and organizations could be some of the key driving factors for them to pursue further mainstream education. As a pioneering institution in India primarily by virtue of constantly recognizing this basic need and thereby addressing it successfully for over four decades now, the Work Integrated Learning Programmes (WILP) division of Birla Institute of Technology & Science (BITS), Pilani continues to design and facilitate impactful degree programmes that make a difference — for our country's working professionals, organizations, and industries. 
ALSO READ: https://news.easyshiksha.com/times-professional-learning-launches-post-graduate-programme-in-e-commerce-supply-chain-management/
In line with this endeavour, the admissions are now in progress for WILP's leading higher education degree programmes, which various working professionals from different sectors and industries can leverage to reskill or upskill themselves — and all this, while not having to leave their current professions and roles.
Learning programmes to address changing requirements in various industries
Be it in the field of computer science, electronics, manufacturing, or management; or keeping in mind the various industries, such as information technology (IT) & information technology enabled services (ITeS), automotive and manufacturing, fintech & insurance, pharma & healthcare, and electrical & electronics, a working professional can now choose from a plethora of BITS Pilani WILP's distinct programmes to address their unique learning requirements effectively.
Whether it is M.Tech. in Software Systems, Software Engineering, Computing Systems & Infrastructure, Microelectronics, or Digital Manufacturing; B.Tech. in Process Engineering or Engineering Technology; MBA in Digital Business, Business Analytics, or FinTech; M.Sc. in Business Analytics or Information Systems, each of the WILP's programmes has been crafted with high attention to detail, especially considering the ever-changing dynamics, technology, and the environment.  

What is unique about BITS Pilani WILP?
The work integrated learning programmes from BITS Pilani are UGC approved, and are as complete and rigorous as any on-campus programmes from the institution. Till date, over 1,00,000 professionals have graduated through WILP with industry-relevant higher education certificates; currently, more than 35,000 students are enrolled in more than 35 programmes that WILP offers. The work integrated learning programmes from BITS Pilani standout significantly from any distance
learning, eLearning, part-time, or correspondence programmes, and follow 'innovation learning methodology' and industry-relevant curriculum.
The working professionals also have access to virtual and remote labs, digital learning tools, recorded lectures lab content, and programme handouts. WILP follows a work-integrated approach, where the professionals can engage with the distinguished faculty members, using interactive and technology-enabled learning modes. There is also ample scope for dissertation and project work around real-world scenarios, and continuous assessment. In short, one of the key objectives of WILP is to help working professionals gain in-depth experiential learning, thereby enabling them in standing out with improved skills, knowledge, and experience by the end of their programmes.
Speaking about the new admissions that are now open for various industry-relevant programmes, Prof. G. Sundar, Director, Off-Campus Programmes & Industry Engagement, BITS Pilani, stated, "Over the last four decades, BITS Pilani WILP has been a leader in introducing novel curricula and pioneering pedagogical practices, while always prioritizing the success of its students (the working professionals). Our work integrated learning programmes are constantly reviewed and strengthened to ensure that even as a strong academic foundation is laid, there is adequate emphasis on current technologies and developing evolving skills as well. This enables the students to adroitly address the changing requirements of the industry, sector, and/or company, where they are employed, and enhance their professional contributions, even as they acquire additional qualifications."
How to apply for BITS Pilani's work integrated learning programmes
The interested working professionals can visit the BITS Pilani's Work Integrated Learning Programmes (WILP) website (https://bits-pilani-wilp.ac.in/) to learn more about the objectives of different programmes for individuals (for which the admissions or now open), register their account, and pursue the process listed on the website accordingly. The last date for applications for admissions is June 27, 2022.
About BITS Pilani:
BITS Pilani is an Institution of national repute, known for providing technical education of the highest standards and is well recognized for its innovations, and strong links with industry. It is consistently ranked as the best private engineering & technology institution by leading ranking agencies and publications. MHRD, Govt. of India, in August 2018 announced BITS Pilani as one of the first six Institutions of Eminence in the country. It is one of the few universities that has created an institutionalized framework for achieving a vibrant environment that successfully inculcates an ambience for experiential and cooperative learning and education. BITS Pilani views education as a continual engagement and experience, and ensures that the learning experience is integrated seamlessly not only across its classrooms and laboratories, but also in the industry, as exemplified by its Practice School, and Work Integrated Learning Programmes.
About BITS Pilani Work Integrated Learning Programmes (WILP):
India has a large and qualified professional workforce, which must and will continue to grow in size, complexity, and quality. Given the nature of modern professions, and the acquired reputation of Indian professionals in these roles, continual learning and higher educational qualifications are necessary tools for the nation to succeed within, and compete globally. Work Integrated Learning Programmes of BITS Pilani (WILP) are degree/diploma/certificate programmes, which are developed and conducted by BITS Pilani in association and jointly with organizations representing various industry sectors.
visit EasyShiksha for skill development