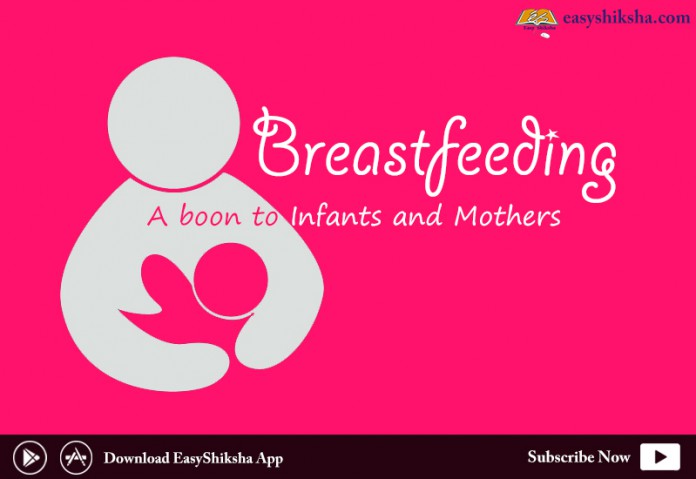 New Delhi, 6th August, 2018- Breastfeeding has reached its new low in the 21st century. According to WHO, the majority of countries have an exclusive breastfeeding rate of below 50% in the first 6 months, which is the 2025 target of the World Health Assembly. The gravity of the situation could be estimated by the fact that now we celebrate breastfeeding week from 1st August to 8th August every year to increase awareness. The evidence-based research has highlighted the importance of breastfeeding time and again. "The nutrition supply in the first thousand days of life, starting from conception to 2nd birthday, lays the foundation of the long-term health. Breastfeeding is an essential part of this initial nutrition as breast milk is a multi-facet combination of nutrients and bioactive markers that are essential for a newborn in the initial 6 months of life. Nutritional deficiencies early in life can result in long-lasting effects that can pass on to generations," said Dr. Manjari Chandra, Senior Nutrition Advisor at IVH SeniorCare.

Important Announcement – EasyShiksha has now started Online Internship Program "Ab India Sikhega Ghar Se"

Why exclusive breastfeeding for the first six months?
Breast milk is a combination of macronutrients, micronutrients, bioactive components, growth factors, and immunological factors. The combination is a biological fluid that helps in ideal physical and mental growth and diminishes the infant programming of late metabolic disease.
Children who are not breastfed exclusively are believed to be prone to infections and have a low IQ. They have a diminished capacity to learn and perform poorly in school in comparison to their peers who are breastfed exclusively in the first six months of life. According to WHO data, more than 20 million infants are born weighing less than 2.5kg per year, sadly over 96% of them in developing countries. These infants are at increased risk of early growth retardation, infectious disease, developmental delay and death during infancy and childhood. There is enough evidence that highlight the importance of breastfeeding in the first 24 hours of life in these infants. The infants who are breastfed in the first 24 hours show a lower neonatal mortality than the infants who are breastfed after 24 hours. According to Dr Arun Gupta a senior paediatrician and coordinator of Breastfeeding Promotion Network of India (BPNI), "Breastfeeding is essential to child health, survival and development, yet in India 3 out 5 women are not able to initiate breastfeeding within an hour of birth. Only 1 out 2 women can practice exclusive breastfeeding for the first six months. This happens because women continue to face multiple barriers to breastfeeding at home, work place and hospitals. Success lies in removing the barriers which can be done by governments and private health care providers"
Nutrition requirements of a lactating mother
A lactating mother requires an additional 500 kcal/day. When mothers do not maintain the extra requirements in their diet, body stores are used to produce milk resulting in post-partum weight loss. Dr Chandra said, "Lactating mothers are advised to continue with the prenatal vitamin supplements daily. Vitamins are secreted in the breast milk and maternal deficiency affects the breast milk directly. Vegetarian mothers also require the supplementation of vitamin D, B12, and calcium due to decreased intake from a vegan diet."
Benefits of breastfeeding to mothers
Breastfeeding has always seen as a boon to the newborns and maternal benefits were not realized until recently. Dr. Manjari Chandra added "New evidence has suggested that breastfeeding is equally important to mothers and provides many short-term and long-term benefits. Immediate and early benefits for mothers include postpartum weight loss and mother-infant bonding. Pregnancy results in many physiological changes to support the new life in the womb. During pregnancy, the body goes in a hyperlipidemic and insulin resistant state, which increases the chances of developing cardiovascular diseases and type-2 diabetes later in the life. Breastfeeding has shown to decrease the risk of long-term metabolic and cardiovascular diseases and is associated with 4–12% reduction in the risk of type-2 diabetes".
Top Software Engineering Courses
Encouraging breastfeeding is the need of the hour to ensure a healthy future for the next generations. World Breastfeeding Week is a remarkable initiative; however, just one week will not solve the problem for India who ranks lowest among Southeast nations in breastfeeding practices with only 44% infants having access to breastfeeding in the initial hour of the life. A collective effort by the government and society is required to improve the breastfeeding practices. To provide a propitious environment to nursing mothers, the government has to show commitment to building nursing rooms in the public places and society needs to stop treating public nursing as taboo.
Empower your team. Lead the industry
Get a subscription to a library of online courses and digital learning tools for your organization with EasyShiksha
Request Now
ALSO READ: University-of-east-anglia-announces-creative-writing-competition
Get Course: Introduction-to-Cloud-Computing