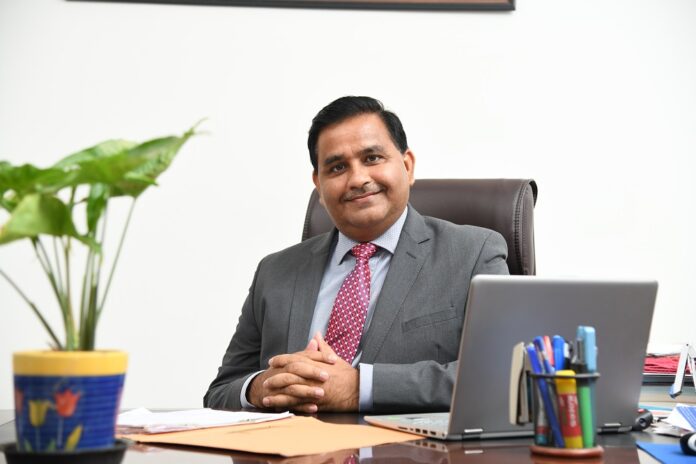 By Prof. (Dr.) Daviender Narang, Director, Jaipuria Institute of Management, Ghaziabad
The relationship between leaders and managerial competence has existed for long. As a concept, leadership has gained attention of academicians and practitioners. The pursuit of leadership continues invariably as it is a necessary component of and a filter for successful management. The sooner one begins pursuing it the better. The business world emphasizes in all their operations the role of substantial leadership. 
Building leadership at a young stage means sowing the seeds of values in school itself. All middle and high school students carry the potential. What they need is a guide or a coach to expose their abilities to situational influences and a variety of simulations.
The three stages of youth leadership are as follows:
Awareness: The pursuit of leadership begins with a realization of the passion to lead. More often than not, a youth may have the potential to lead without realizing it. He or she may have a natural aptitude to set goals, form teams, meet targets and achieve success. What that aptitude needs is, first and foremost, a recognition, followed by nurturing, education, empowering and correct guidance.
Interaction: This stage is characterized by expansion and strengthening of the skills needed to become a leader. The abilities and confidence is enhanced with proper interaction with existing leaders and related activities. Students learn to differentiate between acquiring a power status and being a real leader by focusing on the personal qualities related to themselves.
Mastery: Here the young leaders start influencing others by applying their knowledge and skills in specific areas. Their emphasis is on acquiring and developing an array of interpersonal skills like communication, problem-solving etc.
The signs of an adolescent leader show up in daily issues related to family, school, communities etc. The style of leadership implied here can be both transactional and transformational leadership. The former caters to imbibing the skills and tasks associated with leadership like public speaking, problem-solving, while the latter puts emphasis on the process of leadership and what it means to be a leader. A combination of both can be the best approach to support leadership development at a young stage. 
ALSO READ: The Leadership and Life Skills Academy for Kids
The most important pre-requisites to develop a leadership attitude is being healthy, showing mental and physical fitness, positive self-esteem, maintaining self-understanding and emotional intelligence. A few more significant skills are critical-thinking skills and decision-making. A young adult is considered to be an intellectually reflective individual who is apt at identifying problems, issues and find innovative solutions. As said by Lancelot (1929), a person's knowledge and thinking ability are crucial for a person to function effectively and successfully. The talent of these youngsters is sometimes left untapped and sometimes harnessed depending on the environment where they grow. If they get a chance to meaningfully contribute to their communities, they are able to create a foundation for future endeavours. Wheeler & Edlebeck (2006) advocate that youth leadership is 'listening, learning, dreaming and working together to unleash the potential of people's time, talent and treasure for the common good'.
Leadership is also about setting a robust vision with sound values inscribed in the organization. If management controls activities, leadership drives change. To start early in getting trained on leadership would be a fruitful activity, as by doing so a young individual gets to achieve more. Today, it is a growing area of research and practice where young minds are unleashing their potential through massive start-up ideas and ready to experiment with innovation. Conceptually, leadership is an effective way to create a holistic individual development and motivate the young minds to persist and inspire others. 
Want to improve your skill and get certified visit EasyShiksha Leading EdTech Platform