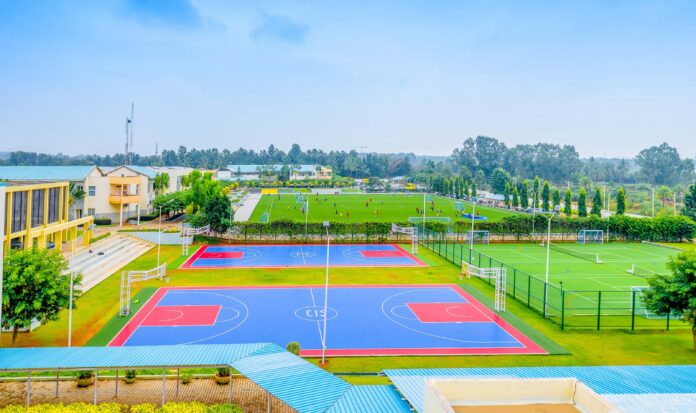 Canadian International School to offer up to 100% fee waiver for deserving students
Bangalore, November 02, 2023: The Canadian International School (CIS) Bangalore is proud to announce its Scholarship program for high achieving students for the academic batch of 2024. The scholarship program is open to all new applicants for Grade 9 for the International General Certificate of Secondary Education (IGCSE) and Grade 11 for International Baccalaureate Diploma Programme (IBDP). The last date for submitting the application form is 15th December 2023.
Candidates having minimum 80% in previous Grade or equivalent for the IB program can apply for the IB scholarship. For the IGCSE scholarship, candidates must have a minimum 85% in previous Grade or equivalent. The applicants for the scholarship program are also required to meet other criteria including evidence of academic excellence, leadership qualities, significant artistic or athletic achievement, civic involvement/volunteerism and engagement in school activities. The shortlisted candidates will complete admission tests in English and Mathematics. This will be followed by a subsequent interview with the CIS scholarship committee. The final selection will be made based on the application documents, admission tests and interview.
ALSO READ: DST Grants INR 13.69 Cr to GITAM for Drug Discovery Centre
Ms. Shweta Sastri, Managing Director, Canadian International School said, "In a bid to provide an opportunity to the strongest minds in the country and assist them in getting access to quality education and international level of learning standards, CIS is offering this scholarship. CIS mission is to help the deserving students realize their educational goals by providing annual scholarships that acknowledge academic excellence and consider financial need too."
About Canadian International School
The Canadian International School community strives to nurture, challenge and empower learners who impact a remarkable and sustainable future. As India's 1st Apple Distinguished School, Canadian International School has continued to deliver a very high standard of education with an array of subject choices and activities tailored to students' interests, aligned with a very high level of care in a warm, friendly and non-threatening environment. It follows internationally recognized curricula – IB (Grades 11 & 12), IGCSE (Grades 9 -10), Cambridge Secondary 1 (Grades 6 – 8) Cambridge Primary (Kindergarten to Grade 5), and has a culturally diverse community of faculty and students.
This year educate yourself and develop your career with EasyShiksha