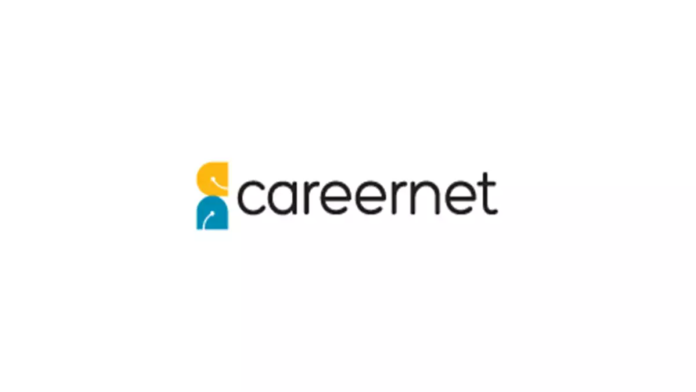 The 5th edition of the largest virtual career fair was open to the LGBTQIA+ community, women, Persons with Disabilities (PwD), and Armed Forces Veterans.
Around 1,000 professionals across India participated in the fair for approx. 100 job roles offered by top employers like TESCO, Citibank, CRISIL, and Philips.
Bengaluru, 29th September, 2023: Careernet Prism, the diversity-focused vertical of India's leading talent solutions provider Careernet, successfully concluded the 5th edition of India's largest virtual 'All Diversity Career Fair'. The event witnessed the participation of around 1,000 individuals from the LGBTQIA+ community, women, Persons with Disabilities (PwD), and Armed Forces veterans. The career fair was supported by community partners Brisk Olive, Mitra Jyothi, SignAble, Spectrum of Inclusion, TALMS, WeIndia, and Tech for Good partner NASSCOM Foundation. The partnering employers, TESCO, Citibank, CRISIL, and Philips provided a plethora of opportunities in both technical and non-technical roles for professionals with 3+ years of experience.
The event stayed true to its theme, "Championing Diversity at India Inc.", by addressing the critical gap in promoting diversity within India Inc's culture. The virtual career fair enabled professionals from intersecting diversities to explore employment opportunities from some of India's leading equal-opportunity employers.
Additionally, the entire event was interpreted in real time by Indian Sign Language (ISL) interpreters to ensure that the content was accessible to deaf candidates in attendance. Careernet Prism collaborated with SignAble Communications (India's first on-demand Indian Sign Language interpretation service for the deaf) for the virtual event. The interpreters also helped deaf attendees interact with employers at the company booths.
ALSO READ: Churchill's Old War Office to reopen as Hinduja Group's new luxury hotel in London
"Today, individuals from diverse communities continue to face challenges in finding employment opportunities that truly match their capabilities and skill sets. In this context, it is extremely encouraging to see the excellent response that our diversity career fair received from job seekers and employers alike. With employers increasingly recognising the importance of creating diverse, accessible and inclusive workplaces for all employees, the need of the hour is to engage in outcome-focused discussions and debates on what diversity really means for India Inc. I am confident that our event was an important stepping stone towards charting a roadmap towards enhancing D, E, and I at the workplace, and we look forward to hearing the resultant success stories", said Mr. Anshuman Das, Co-founder and CEO of Careernet.
The event began with a keynote address by Ms. Madhu Singhal, Founder and Trustee-Manager of Mithra Jyothi, on "Beyond Just Numbers: Enhancing Cultural Competence at India Inc." It also featured a panel discussion on "The Future of Work: India Inc Adapting to a Diverse Workforce", moderated by Sqn Ldr Delshad Master, Associate Vice President of D and I at Careernet, and Mr. Manish Sethi, Director of Property, TESCO Bengaluru; Ms. Anwesa Nanda, Manager, CRISIL Limited; Ms. Seetha Rani KP, Head of Human Resources, Philips Innovation Centre, Bengaluru; and Ms. Gunjan Narang, State President of WICCI's Psychological Well-being Council in Karnataka, as panellists.

The candidates are expected to be contacted by the partnering employers in the coming weeks, after the necessary screening of their applications.
The diversity career fair was organised as part of Careernet Prism's vision to make inclusive workplaces with diverse talent happen. Careernet believes that competency should be the only criterion that determines employability and is using the same as a guiding principle to connect diverse professionals to the right jobs. By ensuring sign language interpreters at every sponsor's booth and curating a good mix of roles and domains, the career fair provided an inclusive platform for individuals across all diverse categories.
About Careernet
Careernet is India's leading talent solutions provider. Founded in 1999, the company's mission is to shape the careers of talented professionals and scale teams for organisations. We help companies acquire the best talent by making their recruitment experience seamless with technological innovations. We offer a comprehensive suite of talent solutions, some of the prominent ones being, Recruitment Process Outsourcing, Permanent Hiring, Professional Staffing, Leadership Hiring, Diversity, Equity and Inclusion, Digital First Hiring, Talent Branding, Research and Consulting, Premium Hiring, and Career Transitions. Today, Careernet serves over 1,000 active clients across 3 business brands and has more than 2,000 employees, with dedicated offices in multiple locations across the country.
One of Careernet's landmark initiatives, Careernet Prism, is a gambit to secure a strong footing in the realm of Diversity, Equity, and Inclusion. Careernet Prism envisions the creation of safe, inclusive, and all-embracing workspaces with diverse talent for every one of its clients. Prism seeks to be a one-stop-shop for hiring, training, sensitisation programmes, curation of ERGs, and exclusive events aimed at women/women returnees at the workplace, PwD, LGBTQIA+ individuals and Indian Armed Forces Veterans.
This year educate yourself and develop your career with EasyShiksha