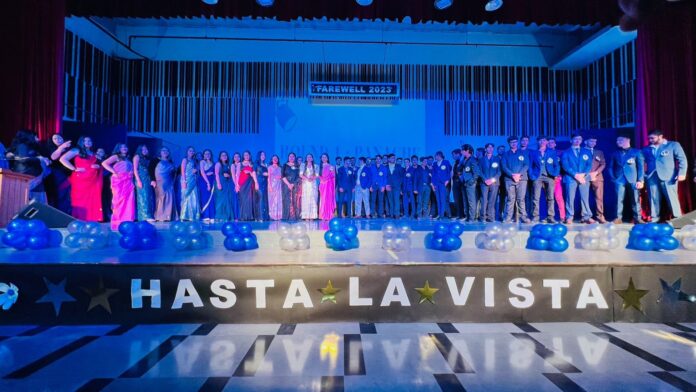 Giving a ceremonious farewell to Class 12th students, DPS Raj Nagar Extension, one of India's top-tier academic institutions, organised a cultural dance festival, 'Hasta La Vista- 2023', to present students with an entertainment spectacular as they bid adieu to their alma mater. The students of class XI organised a soulful event for their seniors with numerous song and dance performances.
Kritin Agarwal and Shubhangi Shanker were crowned Mr. DPS and Ms. DPS, respectively, while Vansh Tyagi and Yashita Sharma were given the title of Style Icon-Male and Style Icon-Female, respectively. Shlok Jha and Ananya Bhatt graced the function as the most well-dressed individuals and were awarded the title of Best Attire- Male and Best Attire- Female, respectively. A delicious lunch was also organised for the students that they thoroughly enjoyed. The Dancing on DJ programme, which concluded the event, had everyone dancing in joy.
"Our 12th Standard students were given a grand farewell function as they prepare to take their Board examinations and move on to the next stage of their lives. We made sure they had a great time in their last few days of school and provided them with plenty of good memories to share with their family and friends. The students, well dressed in colourful attires, enjoyed themselves a lot. We wish them luck to perform well in the upcoming exams and are sure they will emerge with flying colours," said Ms Pallavi Upadhyaya, Principal, DPS Raj Nagar Extension.
Also Read: Combating Heat stress and Kidney injury
This year Educate yourself and develop your careers with EasyShiksha