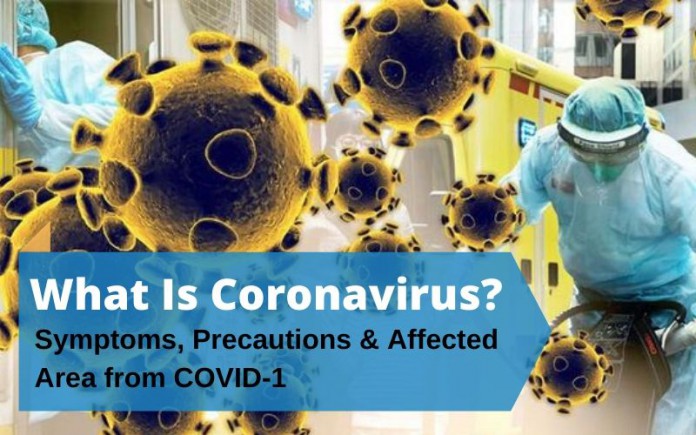 Coronavirus | Recently declare new pandemic in world Coronavirus is spreading their hand rapidly in all over the world. A coronavirus is a group of viruses that cause diseases in animals and birds. Now It becomes harmfully for the human body. It causes illness in humans in the form of a common cold which turns into severe diseases such as Middle East Respiratory Syndrome (MERS-CoV) and Severe Acute Respiratory Syndrome (SARS-CoV). As per research of WHO, Coronavirus are found in animals that are not harmful to human. But now, it is proved that Coronavirus diseases are transferred from animal to human, which aminal is the main source of this virus is not identified yet. According to some people, it is transmitted from civet cats to humans as SARS-CoV and camel to humans as MERS-CoV. On the other hand, there is a rumor between a public that COVID-19 is transferred from bats to humans.

Important Announcement – EasyShiksha has now started Online Internship Program "Ab India Sikhega Ghar Se"

Top Virtual Reality Courses
More Courses With Certification
Origin & Effected areas of Coronavirus
Do you known coronavirus is not as new as we are thinking, It was first discovered in the 1960s in Chickens in a form of Bronchitis virus. In humans, it is found in the form of nasal cavities with a common cold. In 2019, Coronavirus breakout in Wuhan City of China. Firstly dorzon of infected people found at a live-animal market in Wuhan City. And now it spreading fastly in 119 and more different countries over the world.
On 13th March 2020 more than 130,000 coronavirus cases are confirmed and 4,700 death ratios have been reported across the world. The first case of Coronavirus confirmed in Italy on 31 January 2020 in two Chinese tourists in Rome. Afterward, the second case found in an Italian man who came from Wuhan City, China. Now the COVID-19 spreading rapidly in Italy when 16 cases detected in Lombardy on 21 February 2020. on 22 February 2020 60 more cases were registered and first death reported. Italy is the second highly affected country of the world in a number of Coronavirus cases and deaths.
If we are talking about other countries, they also not remain untouched from Coronavirus. S. Korea, Spain, France, Germany, the USA, etc have detected more than 1000 cases in these countries. India is also get effected by Coronavirus. National Health Organization, India also take strick measured to stop rapid spread of coronavirus in india.
Latest Update about Coronavirus in India: According to the latest data released by the Ministry of Health, Indian has 125 positive COVID-19 cases in which 17 are foreign nationals and 2 deaths. The maximum number of positive cases are conformed from Maharashtra that is 36 cases and Kerala 22 cases. The Indian government has announced the shut down of all Archaeological Survey of Indian. The government also banned passengers traveling to Indian from EU Countries, the UK, European Free Trade Associate & Turkey from 18 March 2020. Health Ministry & Other Department of Indian are participating in Sanitization and Disinfection overdrive. The state government has released disinfecting buses and public areas, metro,  and Indian Railways.
https://www.youtube.com/watch?v=tpWGIjWHrWM
Get free Mock test series for Teaching, Banking, SSC, & Other Exam 2020
Symptoms of Coronavirus
Due to a rapid increase in the number of Coronavirus cases all over the world. The government of effected countries take street measures to control the spread. As per the news sources, Still, it is not confusion what exactly Coronavirus does with the human body. Different types of symptoms are detected in each new case.
Common symptoms found in coronavirus patients are fever, difficulty in breathing, Cough. According to the doctors. it is mainly spread in the air by coughing and sneezing. Nearby people who inhale effected air through their nose, mouth, & eyes. It is said that this virus travels fastly through the nasal passage or mucous membranes in your throat. Coronavirus sticks in your throat and started effecting your cell membranes. It will attract your metabolism of the cell and stop them from doing their regular work. Afterward, Coronavirus will start to multiply and create a new virus in our body. Slowly it will spread in other cells of your body which resultant dry cough, and sore throat. It may also stop the supply of oxygen to the blood which generates breathing problem patients.
Top Software Engineering Courses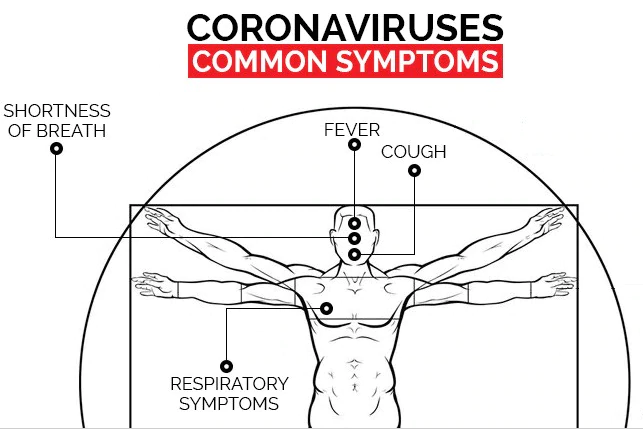 Precautions from Coronavirus | Mesures for preventing yourself from COVID-19
Some highly recommended preventions for controlling the quick spread of Coronavirus are regular hand wash after every hour, covering mouth, maintain distance from sick people, cover your nose at the time of Coughing & sneezing, avoid non-vegetarian food for some time. These are some common which you can do for your own safety.
At least try to touch your eyes, nose, and mouth minimum for your security. Avoid handshakes and direct contraction at workplaces. People who feel sick must take leave and rest at their Homes. Try to avoid public places, street food, and crowded areas near your locality. Use Alcohol-based hand sanitizers which contain 60% of alcohol.
Stay connected with Easyshiksha team for more latest updates regarding Coronavirus pandemic related news.
Top Networking Online Courses
More Courses With Certification
Empower your team. Lead the industry
Get a subscription to a library of online courses and digital learning tools for your organization with EasyShiksha
Request Now
ALSO READ: phonon-levels-up-intelligent-ivr-services
Get Course:Artificial-Intelligence-Provided-By-FinTech-School