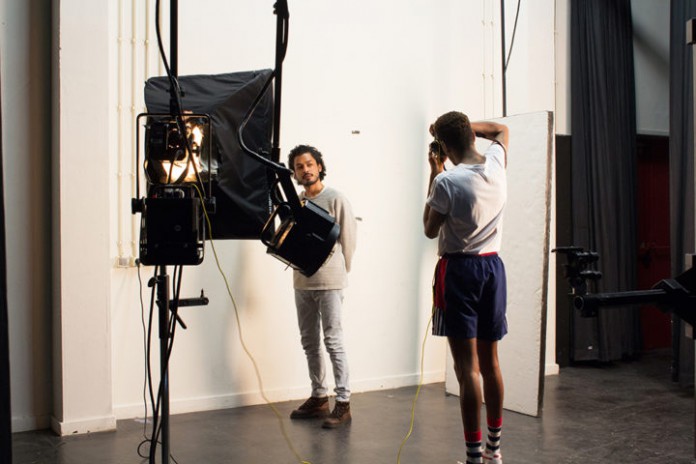 The two-week program is set to launch in November 2019 and is inviting applications from young adults and working professionals
This experiential learning program will cover filmmaking, including directing techniques, scene writing and exploring the artistic culture and heritage of Amsterdam
New Delhi, September 18, 2019: Dutch Academy for Film and Photography (Nederlandse Academie Voor Beeldcreatie) has partnered exclusively with BrainGain Academy, a platform that offers curated learning experiences through programs in collaboration with leading universities, for its two-week film making program "Introduction to Filmmaking in Amsterdam".
The program is inviting participants from around the world, interested in pursuing film making or further enhancing their skills in the field. Undergraduate and graduate students, working professionals, and anyone else over the age of 18 is eligible to apply for the program. The program will be launched in November 2019, with the first session kicking off on November 10 – 23, 2019. The deadline for applications is October 10, 2019.
Additional sessions will be offered throughout the academic year afterwards. The school is also inviting applications for the program for the dates, April 5, 2020 – April 18, 2020 and June 7-June 20, 2020.
The participants of the program will be taught by eminent personalities from the Dutch film industry, such as Topkapi fiction film award-winner, Joppe van Hulzen. A graduate from the Dutch Film and Television Academy, Van Hulzen has directed the film Inferno, wrote and directed the short educational series Startbaan, the mini-series 'Living and letting live', the short film Peptalk and the TV film 'The long aftermath of a short communication'. Currently, he works as a scriptwriter and is developing a feature film with Topkapi films while also teaching at the HKU 'Writing for performers.'
The first week will cover lessons like directing and shooting fiction, writing scenes, acting, and editing. The second week of the program will include directing a documentary, writing a film plan, and learning complex filming techniques. At the end of the two weeks, the students will have the opportunity to present their films to the group.
Harjiv Singh, Founder of BrainGain Academy, said, "We are excited to be exclusive collaborators with the Dutch Academy for Film and Photography for this experiential program. It will provide an exciting opportunity to learn filming and directing techniques while exploring a beautiful, culturally rich city like Amsterdam. For the first time, BrainGain Academy is partnering with a school that is offering a program to adults. It will be the perfect platform to explore and experiment with an avenue like filmmaking and network with people in the field."
Apart from teaching filming and directing techniques, the school organises interesting cultural and touristic activities around the city. These include getting a feel of Dutch cinema, visiting the Eye Film Museum, and going on private boat trips through the canals. Participants will also visit the iconic Heineken Experience and Brouwerij het Ij to try out Amsterdam's famous beer and cheese.
The school will provide accommodation, equipment, and meals, and students will be given a certificate of participation upon successful completion of the program.
The Dutch Academy for Film and Photography is an educational institute and fully accredited University of Applied sciences, founded in 1941. They offer education programs that provide students plenty of room to develop their talent and creativity and that makes them aware of the requirements that are needed in order to be successful both as professional filmmakers or photographers and entrepreneurs.
BrainGain Academy focuses on providing experiential learning experiences to anyone inclined to study abroad or get a sneak peek into university life outside their home country. BrainGain Academy partners with leading universities to offer two- to three-week-long programs. It also provides universities a channel to engage with and recruit\t international students. Some of the existing partners of BrainGain Academy include Wharton School of the University of Pennsylvania, Cambridge University, Arizona State University, American University of Cairo, and Amsterdam Film School.
About Dutch Academy for Film and Photography
Founded in 1941, Dutch Academy for Film and Photography works closely with key players in the corporate world and keeps ties with museums, advertising agencies and media companies, providing a solid base for students to work independently and creatively. Their faculty works professionally in the fields of photography and film, providing their students with practical and useful guidance in entrepreneurial filmmaking. The institute's flexible organizational structure and ability to continuously transform and innovate makes its education more accessible and attractive. With venues in Amsterdam, Rotterdam, Eindhoven and Apeldoorn, Dutch Academy for Film and Photography offers the perfect environment to fuel passionate creative-thinkers and foster lucrative opportunities.
About BrainGain Academy
BrainGain Academy offers curated learning experiences globally. It develops and markets summer schools and experiential learning programs in partnership with leading global universities and institutions and offers these entities new channels to reach, engage with, and recruit international students. The programs offered by BrainGain Academy provide its participants the opportunity to to further enhance their skills and get a sneak peek into life studying at a university abroad. University partners for BrainGain Academy include leading universities like Wharton School, University of Pennsylvania, Arizona State University, American University of Cairo and Cambridge University, to name a few.
About BrainGain Global
BrainGain is a SaaS-enabled marketplace for global higher education that uniquely connects cross-border students to learning opportunities through a personalized, data-enabled funnel, using engaging and unbiased content; algorithmic proprietary decision-making tools; and tailored customizable and scalable services. Students and parents engage with BrainGain content, tools, and programs enabling it to uniquely leverage that deep understanding of backgrounds, interests, goals and aspirations, to guide, offer, and match international students with the highly competitive global university recruiting ecosystem. It is cost-effective, and it increases successful hiring and retention outcomes. BrainGain Magazine covers the content. BrainGain Recruiter and BrainGain Labs deal with tools, and BrainGain Academy conducts the programs.