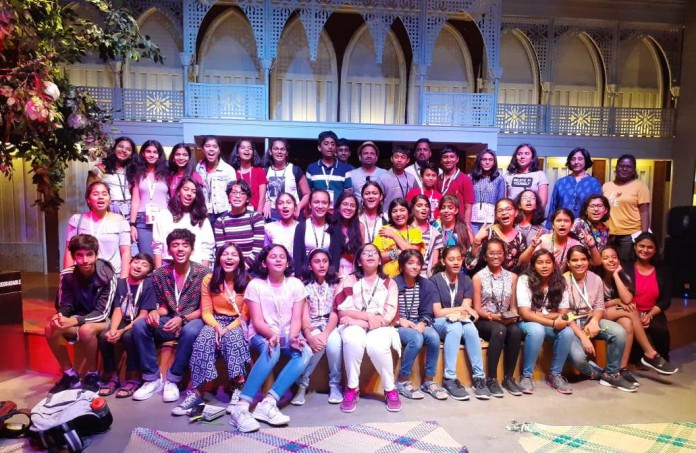 School bagged overall a second position amongst 165 schools from 28 countries
GWH enters final round of World Scholar's Cup to be held in the USA.
Bangalore, September 18, 2019: The students of Greenwood High International School has come out with flying colours at the Global Round of The World Scholar's Cup (WSC) held at Manila, Philippines recently. A total of 46 students brought laurels to the school with their accomplishments by standing second amongst 165 schools from 28 different countries. The school has now qualified for The Tournament of Champions, the final round of the WSC to be held at Yale University in New Haven in the state of Connecticut, USA in the month of November 2019.
The Global Round at Manila was a team-oriented competition of debates and collaborative writing and was held at Newport Performing Arts Theatre.  Apart from the debate and writing competitions, students participated in scavenger hunt, panel discussions, talent show, scholars fair and cultural showcase too. Eshwari Gundi, Mythili Veshala and Anjali Vivek, a team of three students won individual trophies for their outstanding performances. It was a proud moment for Greenwood High as Eshwari Gundi stood first among all the Indian delegates.
"It was an excellent opportunity for students to discover new strengths and learn new skills.WSC is a competition which inspires a global community of leaders and future scholars. We are proud to have participated in the Manila Round and qualify for the final round. Our students have performed excellently,"said Niru Agarwal, Trustee, Greenwood High.
"We not only found the activities exhilarating, but also had the opportunity to make new friends from different nationalities. It was a wonderful experience and we got to learn a lot from other participants," said Greenwood High student, Eshwari Gundi.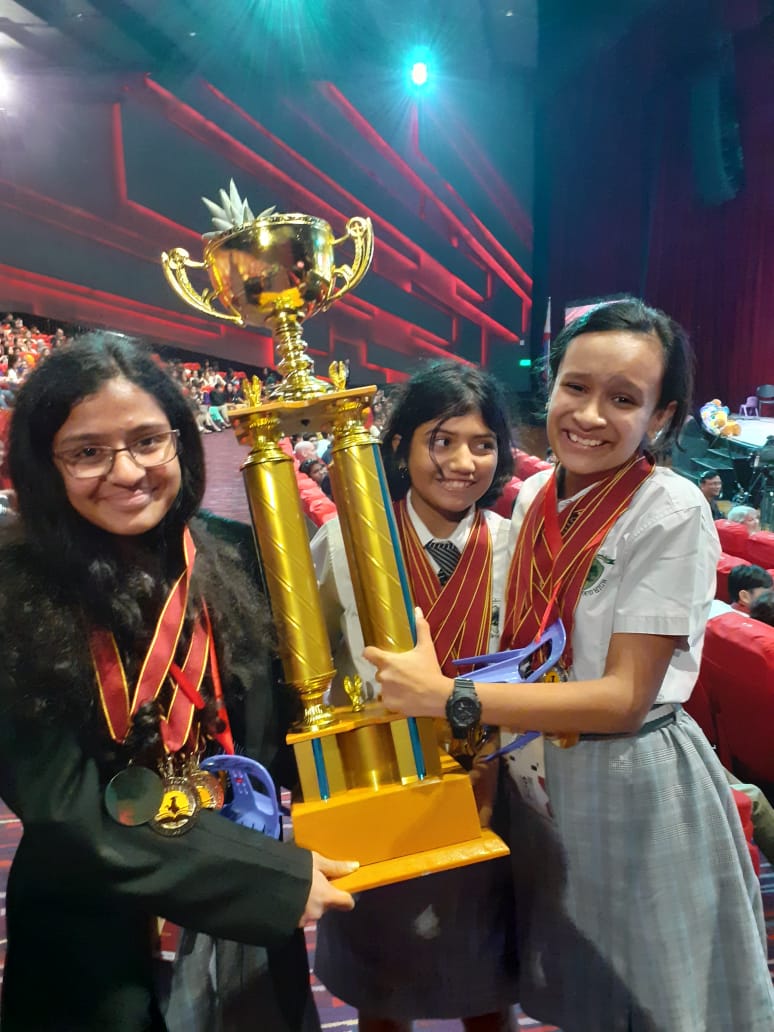 "Exposure is vital as we live in a globalized world. It was a thrilling experience to contest against students from nearly 165 schools from different countries. We were confident, but to come second in the Manila global round is a high that I cannot explain in words. We are looking forward to the final round now," said another Greenwood High student, Mythili Iyer.
Mr.Aloysius D'Mello,Principal  Greenwood High said "We are very happy that our students have performed well at the world competition. It is very crucial for our students to participate in such competitions as they get to know where they stand in comparison to students from other schools at the international level. The students will gain a lot of confidence from this performance and will surely be able to do well at the final round. It is our aim to better ourselves and our students, they will definitely stand out."