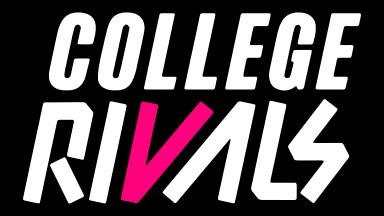 Bengaluru, 1st November, 2023: The 'College Rivals' gaming truck ignited the excitement of India's esports community when it arrived at the latest destination in its nationwide journey, India's IT hub Bengaluru. Over 100+ gaming enthusiasts gathered to welcome the iconic esports athlete and streamer, Payal Dhare aka Payal Gaming, who extended a warm invitation to college students at Bangalore Technological Institute (BTI) to participate in the action- packed event that promises to unlock India's gaming potential.
Expressing her enthusiasm, Payal Gaming said, "I'm honoured and thrilled to be associated with College Rivals, and to invite students to join this competitive esports tournament and conquer the gaming world. College Rivals stands out in the gaming ecosystem for providing exciting career opportunities to esports enthusiasts nationwide. This tournament has set a new benchmark and reflects the rapid growth of esports in India. Such a one-of-a-kind tournaments will play a pivotal role in shaping the future of aspiring gamers and players."
Aiming to cover a distance of 5,000 kilometres, the College Rivals gaming truck is poised to transform the Indian esports landscape by engaging with students, facilitating player selections, and offering a range of immersive experiences, including intense esports competitions, lively tournaments, influencer meetups, and live DJ performances. 'College Rivals' is a groundbreaking esports competition that promises non-stop fun and endless entertainment, launched by Ampverse, Asia's largest gaming community and IP ecosystem, in partnership with DMI Finance. Having already journeyed through Delhi and Hyderabad, College Rivals will move on from Bengaluru to Pune, culminating with a the grand finale in the subsequent months. 
ALSO READ: Adore Group Acquired 15-acre land in Sec-84 Faridabad for its Next Luxury Project
About Ampverse DMI: Ampverse, Asia's largest ecosystem of gaming communities and IPs, has joined forces with DMI Finance in India, forming a strategic joint venture. The primary objective of this partnership is to bolster the esports ecosystem in the country and create a dedicated platform to nurture and promote college esports talents. Leveraging Ampverse's expertise in building esports and gaming communities and DMI Finance's financial prowess, the joint venture aspires to revolutionize the gaming ecosystem in India. They plan to achieve this by developing a series of esports and gaming IPs including a national collegiate esports platform, hosting on-ground activations, forging partnerships with influential gaming figures, and establishing mentorship programs to nurture up-and-coming college esports talent. The first co-developed IP, College Rivals – Esports Series was launched in August 2023.
Central to their mission is the idea of fostering inclusivity, diversity, and excellence within the Indian esports community. They aim to provide opportunities to a wide range of talents, irrespective of backgrounds or identities, with the goal of empowering the gaming community as a whole. The decision to focus on India is backed by the rapid growth of esports within the country.
This year educate yourself and develop your career with EasyShiksha