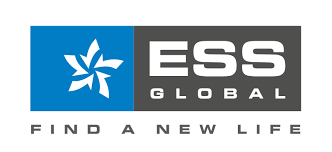 February 2023: ESS Global, a leading study abroad consultant, is set to launch its franchise model for Pan India. Currently, franchises have been established in Noida and Jammu with a couple of branches in the pipeline for Uttar Pradesh and Gujarat. By the end of 2023, ESS Global plans to open 2- -30 franchises and plan to have at least one in the next 2-3 years.
ESS Global intends to tap the ever-growing proportion of Indian students who plan to pursue further education for better and global opportunities. It is expected that in the next five years, there will be a steep rise in the number of students opting for international universities for higher studies. With a well-spread franchisee model, ESS Global intends to provide easy access to their expertise and experience regarding student visa law and immigration to aspirants.
In the current scenario, international education is a topic of discussion in every family. Varied people may have different intentions – some may pursue foreign education as their only goal and focus on the IVY League, Russell Group, etc. In contrast, some individuals seek to utilize the platform to gain work experience abroad and finally obtain permanent residences with time. With ESS Global expert panel, it plans to reach out to all types of aspirants via its franchisee model.
ESS Global has registered its strong presence in North India. The announcement of a nationwide franchise model will bring the rest of the nation under its radar with its extensive service portfolio of overseas education.
Rohit Sethi, Director of ESS Global said, " We are excited at the prospect of reaching out to many cities in India with our franchisee model. As the world is truly becoming global, every year many young students dream about pursuing their higher education in foreign universities. Choosing the destination is not easy. There are many laws and regulations, future prospects, visa formalities, budget etc that need to considered before taking the final decision. At ESS Global, we handhold our applicants to make the right choice. With our further expansion, we are sure that we will get an opportunity to work with a larger pool of students, going beyond the metro cities and covering even small towns and cities of India". 
Also Read: Ravinder Reddy joins Logically as Vice President and General Manager for India
About ESS Global
ESS Global Private Limited is a consultancy firm that provides recruitment services for students who wish to study abroad. Incepted in 2013, the company focuses on recruiting students for study abroad across various destinations like Australia, Canada, Europe, New Zealand, etc., and partners with various prestigious universities &colleges in these locations. Headquartered in Chandigarh, ESS Global has a strong presence in the state of Punjab, which also happens to be its target market, and has branch offices in Jalandhar, Amritsar, Patiala, Ludhiana, and Bathinda. Its USP lies in the fact that it provides the right course selection for students planning to study abroad. It also offers in-depth information about visa filing processes for different countries and has a high success rate. The firm offers highly personalized services and is known for its expertise in dealing with student visas across Australia, Canada, and Europe. 
This year Educate yourself and develop your career with EasyShiksha