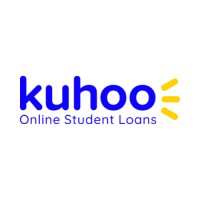 by Prashant A. Bhonsle, Founder and Chief Executive Officer (CEO) of Kuhoo.
In today's world, the dream of pursuing higher education outside the country can be expensive. With global economic turmoil and rising inflationary challenges, the cost of higher education is perpetually rising. Many a times students have to give up their aspirations due to a lack of financial resources. Therefore, students must plan and strategise their financial resources effectively and as early as possible. Here are some aspects of this planning that one should keep in mind. 
Challenges associated with studying abroad
There are several considerations while planning to study overseas. This involves selecting the right course, analysing the loans offered by financial institutions and picking the best option, and finding opportunities for employment so that the loans are paid off. This is besides the cost and efforts needed to obtain a visa and studying permits, as well as the hustle associated with finding lodging in the place of study where campus accommodation is not available.
Factors to keep in mind while availing study opportunities outside the country
Go for a program with good job opportunities
Since there are many courses to choose from, students may get a little overwhelmed. While your passion and talent should be the guiding force in choosing a program, you must consider the financial aspects and the job opportunities available later. The total spend would include costs of accommodation, food, and travel along with tuition fees. It is advisable to choose a course that will accord good career opportunities.
Find out about your loan requirements
It is vital to get an estimate of your spending on the course and compare it to your savings. There might be a need to avail loans if a gap exists between the two. Many institutions offer student loans based on the credibility of your college and course and your capacity to repay the loan.
Choose your financial partner wisely
Once you have determined your loan requirements, the next step is to choose the right loan product and financing partner. Student loans are usually taken in the student's name and must be paid back by her/him. Many new age Edu Fintech companies do not require you to provide collateral or have a third-party guarantor or a co-applicant. While choosing the right lender, you may want to factor in the moratorium period offered and other factors like processing charges, post disbursement services, late EMI charges, and pre-payment charges.
Also Read: Intelligent Minds Trusts' Excellence in Education Awards 2022
Benefits of taking a student loan
It may sound anomalous that taking a loan is advantageous but in today's context, it is true. Taking a student loan can save you a lot of emotional and financial turmoil. Conventional wisdom said not to take loans, but some loans are good. There are some distinct benefits of taking student loans, even if your parents/family can afford the costs of education.
Being Atmanirbhar by taking your own responsibility
Saving your parent's retirement money and gifting them their future back
Building positive credit history and score while studying which helps one get cheaper loans in future
All interest payment on an education loan is eligible for deduction from your taxable income under section 80 E. There is no upper limit on the interest amount.
How are Fintech companies helping students pursue their dreams of studying abroad?
Getting a loan from a bank can be a lengthy and burdensome process. Fortunately, many Fintech companies like Kuhoo have emerged, who are reshaping the entire journey of student loans. This includes offering quick eligibility checks, fully digital process, and flexible repayment plans. Kuhoo has created technology applications that ensure quick processing of loan applications, seamless customer experience, reduced lag time and efficient loan servicing. In less than 4 minutes, you can do a quick eligibility test to ascertain the amount you can avail as loan and can get disbursals in less than a week of applying.
Bottom line
To conclude, although getting popular among Indian students, pursuing higher education abroad is an expensive affair, necessitating financial planning. Many factors must be considered, and the process is lengthy. However, with the advent of Fintech companies, students are provided with support and may effectively fulfil their financial requirements for a course of their choice.
Visit EasyShiksha for skill development courses.