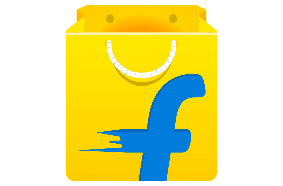 Flipkart's 'Super Cooling Days', set to go live between 21st April – 26th April, 2023, will offer great selection of brands and value to customers on several cooling appliances
Flipkart insights indicate a growing preference for cooling appliances which are energy-efficient and have tech-enabled features
ACs and Refrigerators recorded 1.3X and 1.4X jump in its year-on-year growth respectively followed by air coolers with 2X and fans at 1.4X
Air Coolers demand doubled in April and other cooling appliance saw strong growth in demand across Tier 2+ towns
20th April, 2023: Flipkart has announced the launch of its flagship event, 'Super Cooling Days', between 21st April – 26th April, 2023. Super Cooling Days is a customized offering to help customers choose cooling appliances from an expansive range of sellers and brands. Customers willbeable to choose from a wide array of options such as energy-efficient ACs, air coolers, smart fans equipped with BLDC motors (brushless direct current motor) and refrigerators which have been gaining traction over the years as customers look to save on electricity bills. During the 'Super Cooling Days' various attractive deals will be offered on cooling appliances by the sellers, and customers will also be able to avail of exchange bonuses, free uninstallations as well as bank and prepaid offers on air conditioners, refrigerators, air coolers and fans.
ALSO READ:President, ICAI addressed Media emphasizing to blend new age thinking with the traditional approach, and ability to connect with all Stakeholders
Cooling appliances are now a necessity across the nation due to the early summer season. The demand for all types of cooling appliances, including air conditioners, refrigerators, fans, and coolers, has significantly increased. Customers are willing to spend more on appliances with advanced and smart capabilities. The most recent data from Flipkart shows a significant spike in demand for cooling appliances, predominantly driven by Tier 2+ towns, with air conditioners and refrigerators witnessing a spike of 1.3X and 1.4X in its year-on-year growth, respectively. Amongst other categories, air coolers recorded 2X, and fans saw 1.4X year-on-year growth.
Cooling appliances in April have accounted for a significant portion of the entire year's summer vertical sales. The top-selling air conditioner brands include Blue Star, LG, Samsung, Lloyd, Daikin, and Voltas, with the highest-selling refrigerator brands being Samsung, LG, Whirlpool, Haier, and Godrej. The top air cooler brands that customers prefer are Symphony, Hindware, and Crompton, while some of the leading fan brands include Atomberg, Crompton, Orient Electric, Havells, and Bajaj.
The LG 6-in-1 Convertible Inverter AC and Voltas Split Inverter air conditioner, Samsung double door, LG, and Whirlpool refrigerator were the most popular and searched products in the air conditioner and refrigerator categories, respectively. The Hindware 85L Desert Cooler, Havells Artemis BLDC Fans and Atomberg Ameza BLDC Fans were the most popular and most searched products in the air cooler and fan categories, respectively. Emerging brands like Atomberg, Voltas Beko, Lloyd, Flipkart's brand MarQ, and Candy have evolved their product offerings in the cooling appliance category. ACs, refrigerators, air coolers, and fans were popular across various cities such as Delhi, Hyderabad, Chennai, Patna, Lucknow, Bangalore, and Kolkata. The fan category is expected to see the most growth in the near future.
As per Flipkart's insights, customers prefer cooling appliances that are energy-efficient and are drawn to technological advancements like Wifi-enabled features, FrostWash® technology, Bottom Mount Freezers, remote control, convertible technology, and inverter compatibility. Fans featuring noiseless BLDC motors are the most demanded fans because of the significantly reduced costs of electricity, as these features are especially important for customers in tier 2 and beyond cities. The overall demand for cooling appliances has been highest in metro and non-metro cities like Bengaluru, Chennai, Hyderabad, Kanpur, Kolkata, Lucknow, New Delhi, Pune, Patna, and Varanasi.
About the Flipkart Group
The Flipkart Group is one of India's leading digital commerce entities and includes group companies Flipkart, Myntra, Flipkart Wholesale, Flipkart Health+ and Cleartrip.
Started in 2007, Flipkart has enabled millions of consumers, sellers, merchants, and small businesses to be a part of India's digital commerce revolution, with a registered customer base of more than 450 million, offering over 150 million products across 80+ categories. Our efforts to democratize commerce in India, drive access and affordability, delight customers, create lakhs of jobs in the ecosystem, and empower generations of entrepreneurs and MSMEs have inspired us to innovate on many industry firsts. Flipkart is known for pioneering services such as Cash on Delivery, No Cost EMI and easy returns – customer-centric innovations have made online shopping more accessible and affordable for millions of Indians. Together with its group companies, Flipkart is committed to transforming commerce in India through technology.
This year Educate yourself and develop your career with EasyShiksha.