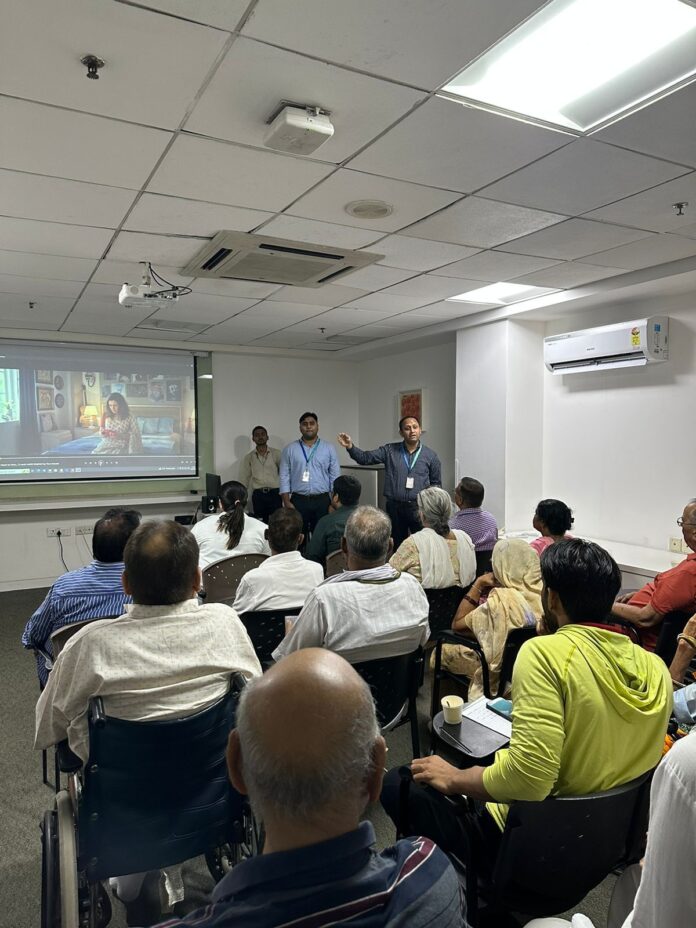 Gurugram, August 3, 2023 To create awareness and educate the people on the importance of organ donation, Manipal Hospitals, Gurugram, organised a session for the patients and staff members of the hospital today. The event witnessed participation from 35 patients undergoing dialysis, along with the presence of the first kidney transplant recipient at Manipal Hospitals, Gurugram, hospital staff members, and esteemed doctors. During the event, more than 35 patients and staff members pledged for organ donation, promoting a compassionate and healthier future.
On this occasion, Dr. Mitali Sethi, Chief of Medical Services Manipal Hospital, Gurugram, said, "Pledging for organ donation is a noble act to save the lives of many individuals. Through this event, we aim to educate people about the impact of organ donation on the lives of those in need. We believe that collective efforts like these can inspire more individuals to come forward as organ donors, ultimately saving lives and fostering a culture of compassion."
ALSO READ: Study Abroad Platform halp.co eyes deeper penetration in Tier 2 and 3 cities in India, Targets 1 lakh signups by next admission session
About Manipal Hospitals
As a pioneer in healthcare, Manipal Hospitals is among the top healthcare providers in India serving over 4.5 million patients annually. Its focus is to develop an affordable, high quality healthcare framework through its multispecialty and tertiary care delivery spectrum and further extend it to out of hospital care. With the completion of acquisition of 100% shareholding in Columbia Asia Hospitals Private Limited and Vikram Hospital (Bengaluru) Private Limited, the integrated network today has a pan-India footprint of 29 hospitals across 16 cities with 8,300+ beds, and a talented pool of 4,000 doctors and an employee strength of over 12,000.
Manipal Hospitals provides comprehensive curative and preventive care for a multitude of patients from around the globe. Manipal Hospitals is NABH, AAHRPP accredited and most of the hospitals in its network are NABL, ER, Blood Bank accredited and recognized for Nursing Excellence. Manipal Hospitals has also been recognised the most respected and patient recommended hospital in India through various consumer surveys.
This year educate yourself and develop your career with EasyShiksha