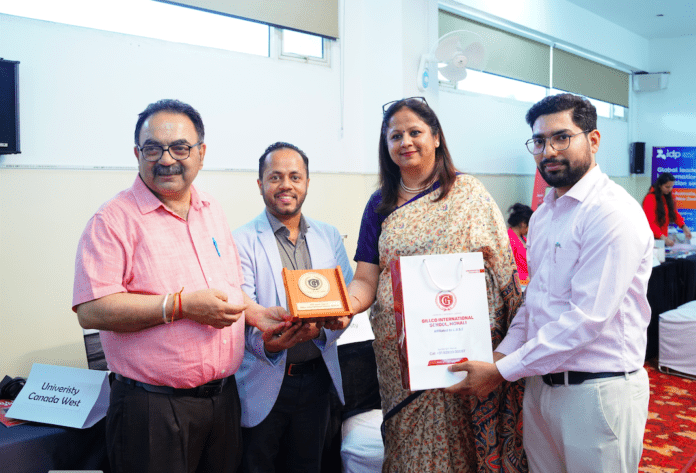 Education is essential for the enlightenment of an individual. The path a child chooses at the juncture of their educational journey, shapes the future. It has been often felt that enough information and orientation is not equally available to all at all times, particularly with regard to the endless education and career opportunities that are available world over. Towards an endeavour to provide the students with meaningful experiences to enhance their college and career readiness, a mega Physical Career Fair was organised at Gillco International School, for the students of classes IX – XII, which witnessed a magnificent response with more than 500 students and parents participating in the Career Fair including outside schools. More than 40 Universities, around 60 Representatives and delegates from prominent Universities of Canada, Australia, USA, Switzerland, and India visited the campus to guide the children about admission modalities and scholarship programs. Registrations were also open for students from other schools.
ALSO READ: Greenwood High student outshines in ICSE & ISC 2023
Ms. Jai Sandhu Gill, member of the Senior Management, Ms Ruchi Sharma, The Principal and Mr. Tarun Gupta, Director Career Counselling Cell, welcomed the esteemed guests, parents and students to this grand event on behalf of Mr. Ranjit Singh Gill, Chairman Gillco Group. Ms. Jai Gill said," It was a golden opportunity for all the students to engage in erudite interactions with representatives of different universities. There are so many cases of frauds and knavery by charlatans who cheat students of their money under the pretext of getting them admissions in foreign universities. The career fair helped students get a hang of how the admission processes in these universities take place which empower them." She further added that We, at Gillco, are taking deliberate steps to expose our parents and students to varied educational opportunities so that all our students emerge informed, educated, and decided. Visibly elated Tarun Gupta added that the Mega Physical Career fair in GIS was a grand success and it tremendously helped in supporting students with making informed career decisions and that University delegates thoroughly enjoyed the hospitality rendered by the GIS Management, He also thanked IDP Education in bringing its pool of Universities and also helping students on detailed information on end to end admission process including migration perspective. Gillco International school will continue encouraging students to build sustainable, scalable, and compassionate careers which will have them set for life, he emphasized.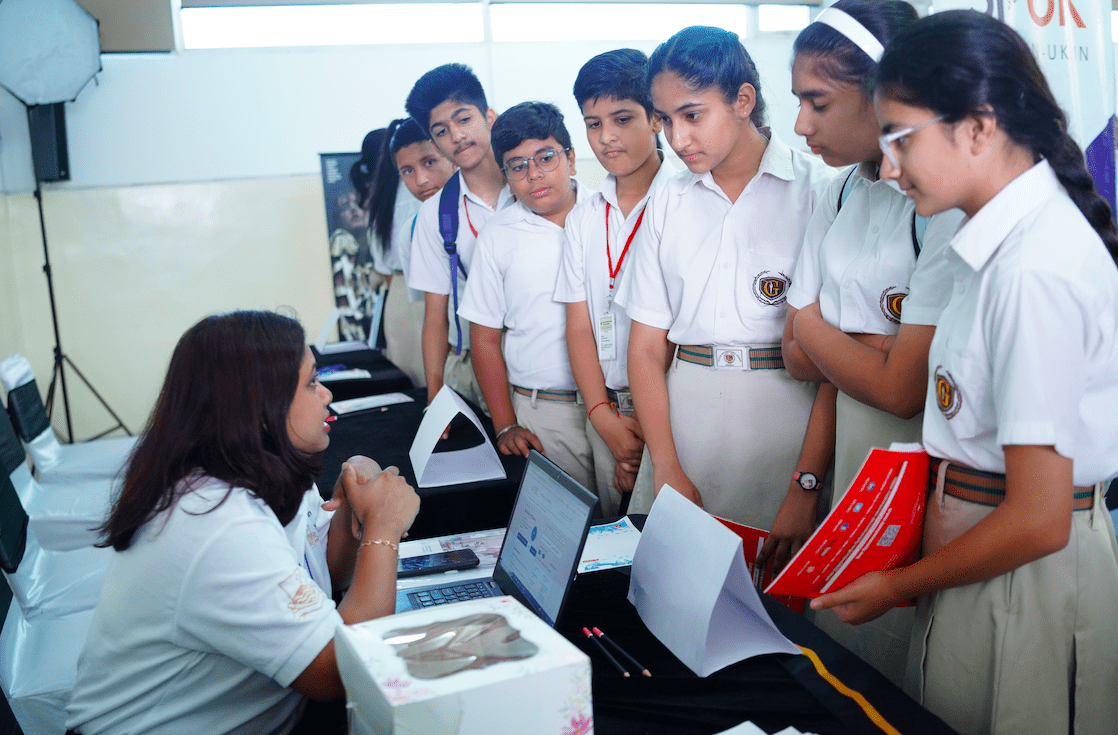 There were discussions on experiential learning and the way it has been captured in the curriculum. The universities' delegates also guided the students and the parents on the admission procedure and scholarship schemes available in the undergraduate programmes. The session provided an overview of various career options available at these Universities, thereby making it easy for students to decide which course would be best for them to pursue higher studies. The key takeaways from the session were – Admissions criteria and applications process to universities abroad and in India
 Profile building and enhancement Scholarships and financial aid options Advanced placement Job opportunities after course completion Information on SAT, SAT Subject tests, TOEFL, IELTS

There was a huge participation in terms of questions to delegates by GIS students during the session and the career fair was a grand success. The programme culminated with a vote of thanks by the principal, Ms Ruchi Sharma. She said, "Right guidance and career advice can make the future of the students bright and prosperous. We are delighted that this fair was a grand success just like the one organised last year." Gillco International school will continue encouraging students to build sustainable, scalable, and compassionate careers which will have them set for life, she added.
It is worthwhile mentioning in this context that all such career counselling initiatives have propelled GIS to the number 1 position in India in Career Counselling leaders 2022,as per the rankings released by the Education world.
This year educate yourself and develop your career with EasyShiksha