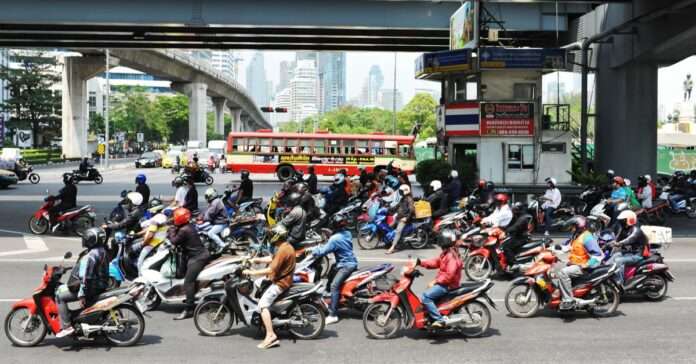 Coimbatore, Tamil Nadu – Bike taxis have emerged as a popular and convenient mode of transportation in Tamil Nadu, providing swift and affordable travel options for residents. However, recent incidents have shed light on a disturbing pattern of violence and intimidation against Rapido bike taxi riders by auto unions in Coimbatore. These distressing events, captured on video and shared widely on social media, have raised serious concerns about the safety and security of both riders and residents in the city, demanding immediate attention from the authorities.
ALSO READ: GIS organises Mega Physical Career Fair
The auto unions argue that the use of two-wheelers for commercial purposes is illegal. However, it is important to note that the Madras High Court had granted permission for bike taxis to operate in Tamil Nadu until the state government established legislation to regulate the service. In compliance with this court order, Rapido operates in Tamil Nadu and has disclosed its business model, particularly its provision of ride-pooling services on two-wheelers or privately registered vehicles. Therefore, any ban imposed on Rapido or its riders would be a clear violation of the High Court's orders and constitute contempt of court.
The Police Commissioner of Coimbatore, V. Balakrishnan, has emphasized the legal position regarding bike taxis in a statement to The Hindu. He has clarified that as per the High Court's order, bike taxis cannot be halted unless the government issues specific directives. Taking action against the service without clear evidence of traffic rule violations, such as speeding or inadequate helmet usage, would also be deemed contempt of court.

The ongoing acts of violence committed by auto drivers against Rapido bike taxi riders and passengers in Coimbatore have sparked grave concerns regarding the safety and well-being of residents. Despite the legal permission granted by the Madras High Court, the violent actions perpetrated by auto unions continue to disrupt the livelihoods of bike taxi riders. It is crucial that the authorities take immediate and appropriate measures to ensure the safety of bike taxi riders and passengers.
Addressing this issue is of paramount importance to restore confidence among bike taxi drivers and the general public. The safety and security of individuals relying on bike taxis must be safeguarded, creating a peaceful and secure environment for all residents of Coimbatore.
This year educate yourself and develop your career with EasyShiksha