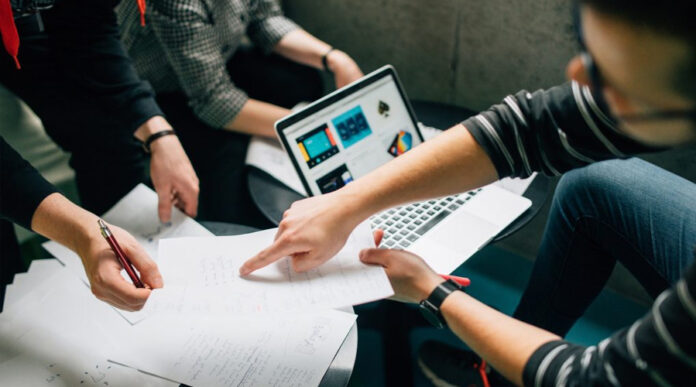 Professional program instructors are continuously looking for ways to demonstrate to students the value of a strong theoretical foundation to attain excellence in their field of expertise. This aim is accomplished by practice and instruction learning opportunities. Learning that is active and constructive emphasises a variety of educational methods, including active learning and involving the student in the teaching process. In this way, students get the most out of their education by watching analysing, discussing, and utilising course material in both a classroom and a practise space.
The desire of the teacher to balance theory and practise, classroom and practise, and roles for students and teachers. Learner support in technology rich environments is crucial for learning. Depending upon learning theories and available technologies, different kinds of scaffolds have been designed. A technological learning environment is not effective by itself, it has to be adopted by learners in line with their ability, self-management, and perspectives on technological learning environments. The quest for understanding the links between learning and things of learning started from the rather optimistic expectation that a close and natural relationship could be documented. This expectation is suggested by the term "Educational Technology."
Following are the platforms that helps in providing balanced learning through different technologies-
D2L:
D2L is a global learning innovation technology company reshaping the future of work and education, with a mission to transform the way the world learns. The team brings global insight, expertise, and perspective into the most progressive and meaningful advancements in learning. Every day, the platform is inspiring more than 15 million learners and educators in over 40 countries around the world. In both education and the corporate world, our learner-centric approach is replacing outdated educational models with fresh thinking and approaches built for the 21st century.
Its signature, cloud-based software product – D2L Brightspace – enhances the learning experience. It provides digital tools that inspire learners, and data and analytics to equip educators in the digital age. Its unique perspective on the link between the education and corporate worlds are creating new possibilities for both. it unifies a diverse and fragmented learning market through a powerful ecosystem of technology that is supported by more than 20 years of expertise and a vision for the future of work and learning.
Also Read: Why Yas Island, Abu Dhabi Is An Ideal Holiday Destination For Families
D2L is an agent of change, on the frontier of personalized learning, inspiring millions of minds that shape our world.
Nuvepro:
Nuvepro is the world's best hands-on lab provider that helps corporates and edtech firms create real-world environments to upskill and reskill individuals through hands-on projects. Its mission is to accelerate workforce readiness through hands-on learning. The interactive sandbox creates an interactive environment for the learners to polish their skills with hands-on practice with real-world projects.
Athena Education:
Athena Education was founded by two Princeton graduates, passionate to enable high-school students to receive a world-class education, gain admission into Ivy League and other elite universities worldwide, and become the best version of them. Their robust team of writing counselling experts, in-house tech, research, and art mentors, and Harvard admissions consultant provide one-on-one support in all areas—from extracurricular profile development to college applications, and even essential life-skill building. Athena Education is now a leading education consulting firm modelled after the Ivy League with students in eleven countries.
PeakMind
Most Indian parents believe that professions like medicine, engineering, civil services, etc., can give their children stability, a better lifestyle, and higher income. Hence, the obsession with competitive exams. It only leads to increased stress and anxiety among students. Founded in February 2020, PeakMind is working towards solving this crucial yet unaddressed problem.
PeakMind is India's digital platform that empowers teenagers by providing unique solutions to build mental strength and productivity skills. Launched with a mission of making them competitive, optimistic, mentally strong, and performance-driven for their holistic development, the company aims to unleash every child's heroic potential, assisting them in competitive success.
Headquartered in Bengaluru, PeakMind is the brainchild of Neeraj Kumar, Manish Chowdhary, Sandeep Gautam, and Parth Sharma. The team has over 50 experts who have gone through the journey of dealing with competitive exams and understands the problems aspirants face. Besides, the company uses science-backed integrated solutions to assist the students at different levels, be it distractions, peer pressure, sleep issues, exam stress, fear of failure, or procrastination. PeakMind uses the best of Behavior Science, Applied Psychology, Positive Psychology, and Performance Coaching and has helped over 5000 aspirants as of now.
With a niche problem, a super-focused target segment, pioneering solutions, and an impressive team of experts, PeakMind envisions empowering one million teenagers by 2024. While the company is bullish on the Indian markets, it also plans to expand its footprints in the global markets in the coming future. Currently, PeakMind is active in the Middle East, and Singapore will soon follow. 
Since its inception, PeakMind has partnered with large institutions like Aakash Institue, Sri Chaitanya to help NEET & JEE aspirants sail through stressful times.The company raised USD 300K in its first investment round through F&F and angel investors.
Visit EasyShiksha for skill development courses