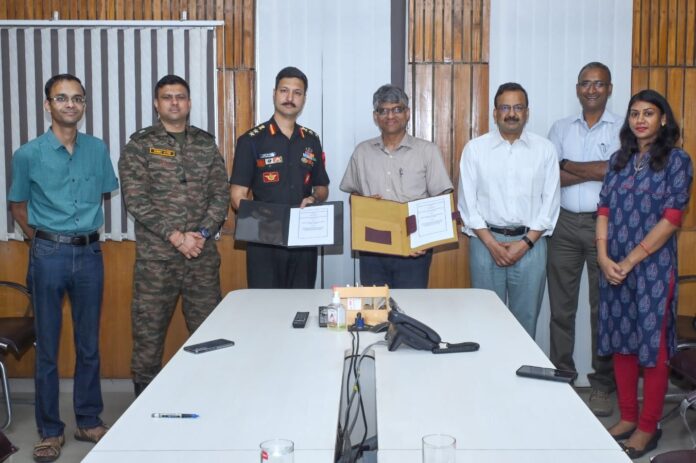 ~ Five Army campuses under MES Jhansi, have been selected for the first phase
~ IIT Kanpur will do yearly audit on carbon neutrality parameters for the cantonments
Bangalore, May 01, 2023: The Indian Institute of Technology Kanpur (IITK) and Military Engineer Services (MES) Jhansi have signed an MOU to convert Army stations into carbon-neutral campuses. The MoU comes in accordance with the Earth Day 2023 and perceives to contribute towards India's vision of achieving net zero emissions by 2070. The MOU aims to establish a demonstrable model through a real-world example of achieving carbon neutrality.
ALSO READ: GYAANANDA SCHOOL SPREADS THE VIBRANT COLOURS OF GRAND CARNIVAL WITH HOWZZAT FINALE 2023
The MoU was signed between Col. Akhil Singh Charak, Commander Works Engineer (CWE) & IITK alumnus, and Major Sunny Attri, Garrison Engineer from MES Jhansi, and Prof. A.R. Harish, Dean of R&D, IIT Kanpur. The signing of the MoU took place in IITK in the presence of Prof. Ashish Garg, Prof. Rajeev Jindal, and Prof. Aakash C. Rai, from the Sustainable Energy Engineering Department. Under the MoU, five campuses under the MES Jhansi cantonment have been identified initially, which will be converted into NetZero Carbon, Net Zero Energy, Net Zero Water, and Net Zero Waste campuses/stations in a phased manner.
On signing of the MoU, Prof. Abhay Karandikar, Director, IIT Kanpur, said, "This partnership with Military Engineer Services (MES) Jhansi to convert Army stations into carbon-neutral campuses, bears testimony to synergistic efforts between two institutions in contributing towards India's Net Zero projections. We look forward to showcase a proof-of-concept model through coordinated initiatives, and through creation of a resource pool of Army personnel trained in sustainable practices."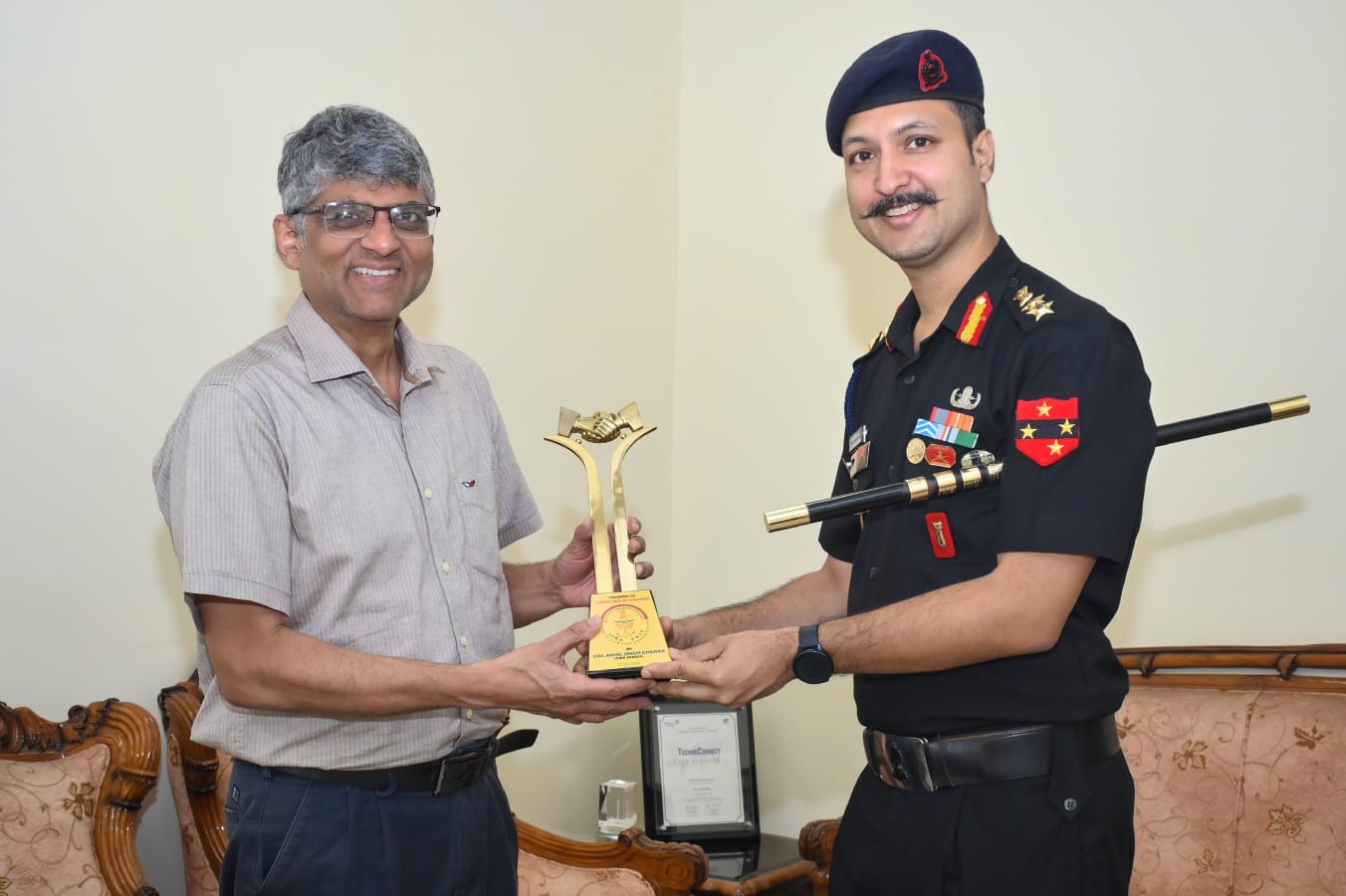 "The signing of this MOU is a significant step towards India's commitment to becoming a Carbon Neutral nation," said Prof. A.R. Harish, Dean of R&D, IIT Kanpur. "The collaboration between IIT Kanpur and MES Jhansi will help in creating a sustainable future for India."
The Indian Army and IIT Kanpur plan to create a carbon-neutral path for India to achieve sustainability. The vision is to leverage the vast land mass covered by Army cantonments and convert them into carbon neutral ones, while adding value to India's larger goal. The MOU also includes training Army personnel and creating their resource pool through on-job training for sustainable practices. "The transformation of Army cantonments on the basis of the crucial parameters of NetZero is an attempt to contribute significantly towards India's carbon neutrality goal. We'll oversee the entire on-ground processes of the Army campuses selected under the MoU, and would do yearly audit. We're glad to be associated with MES Jhansi who proactively cooperated for the initiative. Our larger objective is to create success stories of net neutrality within India, one step at a time," says Prof. Rajeev Jindal from the Sustainable Energy Engineering Department, IITK.

"The Indian Army has always been at the forefront of serving the nation, and this collaboration is another example of their commitment towards the betterment of the country. We are delighted to be a part of this initiative by associating with IIT Kanpur, and we hope that the outcomes of this will inspire others to follow suit as well," said Col. Akhil Singh Charak.
The process will begin with the selected Army campuses being given a proof-of-concept plan to utilize resources sustainably. They will be assessed on the basis of energy sources, energy consumption, carbon footprint, adoption of sustainable alternatives, planting of trees within campus, habitual attributes, and so on. IIT Kanpur will set certain parameters which will be reviewed through an audit process annually, and based on that, suggestions for improvement will be given.
This initiative will not only help in reducing carbon emissions but also in conserving natural resources. The training of Army personnel will also help in creating awareness about sustainable practices and their implementation.
About IIT Kanpur: Indian Institute of Technology (IIT) Kanpur was established on 2nd November 1959 by an Act of Parliament. The institute has a sprawling campus spread over 1055 acres with large pool of academic and research resources spanning across 19 departments, 22 centres, and 3 Interdisciplinary programs in engineering, science, design, humanities, and management disciplines with 540 full-time faculty members and approximately 9000 students. In addition to formal undergraduate and postgraduate courses, the institute has been active in research and development in areas of value to both industry and government.
This year educate yourself and develop your career with EasyShiksha