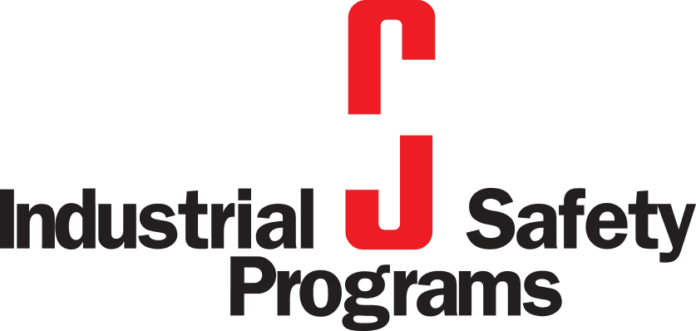 In today's world of rapid technological advancements and large-scale mechanization, industries such as petrochemical, chemical, engineering, and construction have experienced unprecedented growth. While this growth has opened up new horizons and promising opportunities, it has also given rise to increasingly complex Health, Safety, and Environmental (HSE) issues. These industries now require the expertise of qualified safety professionals to address various safety, health, and environmental aspects for the protection of personnel and those who may be affected by any adverse effects arising from their operations.
The need for safety professionals is also underscored by some alarming statistics. According to the International Labour Organization (ILO), approximately 2.78 million deaths occur annually due to work-related accidents and diseases. This grim figure highlights the urgency of addressing workplace safety. Moreover, the National Safety Council estimates that work-related injuries and deaths cost the global economy over $1.25 trillion annually, emphasizing the financial burden of inadequate safety measures. The International Social Security Association reports that workplace accidents and illnesses can lead to a 20-40% decrease in productivity. These losses underscore the critical role of safety in maintaining a thriving business environment.
UPES ON's Post Graduate Program in Industrial Safety
UPES ON and Edology offer a Postgraduate Program in Industrial Safety, which is designed to meet the rising demand for safety professionals. This comprehensive course enhances students' core competencies and equips them with the knowledge and skills needed to tackle complex safety issues in various industries. The curriculum is meticulously designed, aligning with international and national HSE requirements, ensuring that graduates are well-prepared to address diverse safety challenges. 
ALSO READ: Anil Agarwal Foundation Contributed INR 454 crore on Social Impact Initiatives in FY2022-2023; Touched 44 million lives
Notably, UPES ON offers a diverse range of scholarship options, an innovative curriculum seamlessly incorporating AI, robust networking channels, guidance from experienced faculty members, all-encompassing career support, and a steadfast commitment to student welfare, exemplified by their "We Care Policy." Furthermore, UPES ON places a premium on accessibility, providing financial alternatives such as low-interest loans to ensure that top-tier education is within reach for everyone.
Also, renowned for its academic excellence, UPES ON holds prestigious accreditations and rankings, including NAAC A grade, UGC accreditation, and AICTE recognition. Additionally, it has secured prominent positions in the NIRF, Times Higher Education, and QS World University Rankings.
NIFSE's MBA Safety and Fire Management Programs
The National Institute of Fire and Safety Engineering (NIFSE) in Nagpur offers MBA programs in Safety Management and Fire Safety Management. These programs are focused on supporting executives and managers from a wide range of organizations in strengthening their managerial skills, enhancing decision-making abilities, and refining their problem-solving aptitude.
 The correspondence diploma courses make it convenient for working professionals to pursue a one-year diploma in safety and fire management, with exams held bi-annually in July and December. The syllabus covers a wide range of subjects essential for safety professionals, including Management Principles, Safety Acts and Laws, Risk Assessment, and more. The emphasis is on preparing managers who can champion a "Zero Accident" policy within their organizations.
Important Announcement – EasyShiksha has now started Online Internship Program "Ab India Sikhega Ghar Se"
NIBM GLOBAL's Industrial Safety Advanced MBA Program
NIBM GLOBAL offers an advanced MBA program in Industrial Safety Engineering. This program caters to both traditional and online learners, with graduates enjoying the same career benefits, such as advanced positions and higher salaries. Students in this program learn to investigate the causes of accidents or illnesses, design fail-safe backup systems, and work to reduce or eliminate safety hazards. These skills are critical in maintaining safety in rapidly advancing industries.
MBA in Industrial Safety & Management by NIILM University, Haryana
MBA in Industrial Safety & Management is one of the specialized programs that NIILM University is offering. This program is uniquely positioned to address the pressing challenges of industrial safety. It provides students with a comprehensive understanding of managing safety protocols, conducting thorough risk assessments, and ensuring compliance within industrial settings. Graduates of this program are well-prepared to create and maintain safe work environments while minimizing occupational hazards. With a practical approach to skill development, NIILM University's MBA in Industrial Safety & Management is a great choice for those seeking a career in this field.
To Conclude
The rapid technological advancements and large-scale mechanization in various industries have created a pressing need for safety professionals. As the demand for safety professionals continues to grow, it is clear that these educational programs are not only valuable but essential for the safety and well-being of workers and the environment, ensuring that industries continue to prosper while minimizing risks and accidents. Safety professionals are the unsung heroes of these industries, working tirelessly to protect lives and resources in an ever-evolving landscape of technology and innovation.
This year educate yourself and develop your career with EasyShiksha