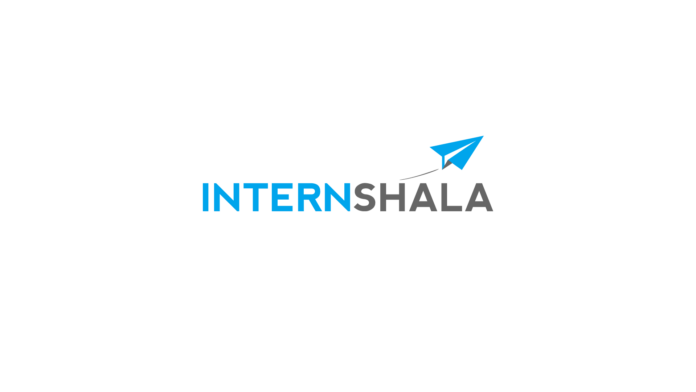 The scholarship empowers high-achieving students to enhance their skills, adapt to industry demands, and pursue their career goals, fostering professional excellence.
The application window for the scholarship will be open till 22nd of September 2023
20th September 2023: On the occasion of World Literacy Day, Internshala Trainings, the skilling engine of the career-tech platform, Internshala, launched the second edition of the "Internshala Skill India Scholarship" in partnership with the National Skill Development Corporation (NSDC). Building on the success of the previous season, Internshala Trainings is committed to furthering the Skill India mission of NSDC by upskilling meritorious college students across various domains, including engineering, management, design, and more.
The joint initiative from Internshala and National Skill Development Corporation (NSDC) aims to provide top performing students of Indian colleges with free government-accredited training programs valued at INR 1.5 crore, spanning over 80+ in-demand skills available on the Internshala Trainings platform.
To secure the scholarship, eligible students are required to follow a specific process. Initially, they have to contact their college faculty or training & placement officer (TPO) to express their interest in the scholarship. Students applying must be currently enrolled in a recognised Indian college or university for undergraduate or postgraduate studies. Subsequently, students will need to provide their mark sheet as proof of ranking among the top 10 in their batch. After mark sheet submission, TPOs or college faculty will verify eligibility and create a list of eligible candidates. Finally, this list of eligible students will be shared with Internshala Trainings, ensuring a streamlined and efficient application process for the scholarship.
ALSO READ: An inspiration for Secondary Education Institutions –Lakshmipat Singhania Academy Kolkata wins International Space Settlement Design Competition for the fifth time
Shadab Alam, Head – Internshala Trainings, said, "Within our colleges, there exists a wealth of talent and diligence, and with the acquisition of the right skills, these students can pave the way for successful careers. With the Internshala Skill India scholarship initiative, we aim to empower over 1 lakh youth to excel in today's skill-driven economy by mastering sought-after skills of their choice. We at Internshala are dedicated to supporting these passionate college students in their journey to excel in the skills they are passionate about."
On the launch of Internshala Skill India Scholarship, Ved Mani Tiwari, CEO, NSDC said, "NSDC is a huge advocate for skill development among Indian youth. Developing skills is a means of equipping students with practical knowledge and industry-specific skills, enabling them to build a strong foundation for a successful career.
With the launch of the Internshala Skill India scholarship, Internshala aims to reinforce the same mission by providing the top performing students in Indian colleges with in-demand skills training of their choice."
The application window for the "Internshala Skill India Scholarship" will be open till the 22nd of September 2023. Students are encouraged to act promptly to secure their chance to upskill and shape a brighter future.
Important Announcement – EasyShiksha has now started Online Internship Program "Ab India Sikhega Ghar Se"
About Internshala –
Founded in 2010, Internshala is a career-tech platform helping college students to skill themselves. The platform provides students with access to online trainings in in-demand skills and their first real-world experience through internships and fresher jobs, thus preparing them to launch their careers. The platform also offers fresher jobs and placement guarantee courses in line with its vision of owning the complete career journey of a student.
About NSDC
Giving boost to Indian Government Skill India Mission, NSDC, a nodal skill development agency, working under the Ministry of Skill Development & Entrepreneurship (MSDE), Government of India, is a unique Public Private Partnership (PPP) that aims to catalyse the creation of a large and quality vocational training ecosystem in India. NSDC has established 37 Sector Skill Councils (SSCs) and implements the Government's flagship skill development schemes such as Pradhan Mantri Kaushal Vikas Yojana (PMKVY), National Apprenticeship Promotion Scheme (NAPS), among many others. NSDC enables private-sector capacity building in skill development by offering concessional loans, other innovative financial products, and strategic partnerships. NSDC is also a nodal agency to implement Japan's Technical Intern Training Program (TITP) in India. 
This year educate yourself and develop your career with EasyShiksha