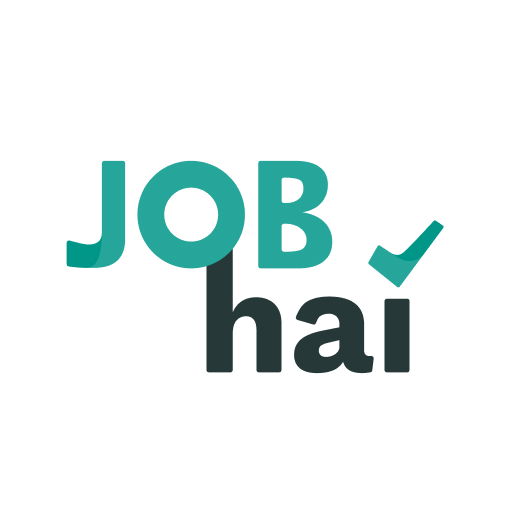 New Delhi, 09th May 2023: India is home to one of the largest blue-collar workforce in the world at ~400 million, yet only about 5% of them areformally skilled. Consequently, many companies in the country are experiencing a shortage of up to 30% in skilled workforce availability. To address this issue leading internet company Info Edge (India) Ltd's blue-collar recruitment portal JobHai.com announced its collaboration with YuWaah (Generation Unlimited) at UNICEF to provide better employment opportunities to skilled young people in India.  
ALSO READ: Not a "CALM DOWN" moment for Zahrah S Khan as the versatile singer opens the performance act for Rema's India Tour
The partnership between Job Hai and YuWaah aims to provide better salary jobs for the youth locally. Currently, JobHai.com has multiple vacancies listed on the portal for semi-skilled, full-time, and contractual jobs across major cities of India. Delhi, Bengaluru, Mumbai and Hyderabad have accounted for nearly ~50% of blue collar jobs in the recent years and Job Hai offers significant opportunities to such aspirants in these cities.
Candidates can use Job Hai application on their phones to explore multiple jobs according to their needs. Businesses can use JobHai.com services on a web browser as well as on Job Hai recruiter application available on the play store. Over a lakh of MSME recruiters and job providers have already used this platform for their hiring needs.
Job Hai is committed to building for Bharat and solving job discovery problems for millions of users. The application is already available in vernacular languages like Hindi, Marathi, Telugu, Bangla and Gujarati. With more under development, the app in a few months will be available in over 10 vernacular languages.  

Speaking on the joint initiative, Dhuwarakha Sriram, Chief of Generation Unlimited India, Youth Development and Partnerships at UNICEF, said, "We are delighted to reaffirm our commitment to young people's bright future with our partnership with Info Edge. With this coalition, we also look forward to making a significant impact on the lives of young people and connecting them with employment opportunities in accordance with their interests and ambitions."
Commenting on the partnership, Roushan Bharti, Business Head of JobHai.com, said, "We are excited to be a part of this partnership and help YuWaah at UNICEF leverage our recruitment platform at the national level. We will co-create and implement solutions at scale and tackle the employment challenges for youth in India. This collaboration will help us amplify the voices of young people and make them job ready."
Job Hai app has multiple features to enable all job seekers in getting a job of their choice. Jobseekers will be able to create their CVs or use audio introductions through the app directly, a one-of-a-kind feature for the semi-skilled workforce, which will enable them to present their candidature in a better way.
Google Play nominated Job Hai App for the Users' Choice Award 2022 for its smooth interface and higher app quality.
Job Seekers can directly call verified recruiters on JobHai.com to initiate the interview process. Some of the top companies that have used the platform for hiring include BigBasket, Tata AIA Life Insurance, LIC, Swiggy, and Blinkit, which are offering multiple roles in various cities across the country. The partnership has the potential to revamp the blue-collar employment landscape in India.

About Info Edge (India) Limited
Info Edge (India) Limited (NSE: NAUKRI) is among the leading Internet companies in India. Info Edge runs leading internet businesses: Naukri.com – India's No. 1 job site, Jeevansathi.com – one of the leading matrimonial portals, 99acres.com – India's No.1 real estate portal, and Shiksha.com – India's leading education portal.
Within its recruitment vertical, the company also runs a couple of other businesses like iimjobs.com, hirist.com, Ambitionbox.com, Naukri Gulf, a leading job site in the Middle East market etc.
Apart from this, Info Edge has made significant financial investments such as zomato.com, policybazaar.com, Shopkirana, Gramophone, Shipsy among others. In continuation of these financial investments, Info Edge has also set up 3 Category II AIFs approved by SEBI in partnership with MacRitchie Investments Pte Ltd (indirectly wholly owned subsidiary of Temasek Holdings Pvt Limited) with a total corpus of USD 425 Mln.  
Info Edge has ventured into newer businesses and markets, and invested in Internet start-ups. The company has attracted a very high-quality list of institutional shareholders. With its headquarters in Noida (NCR), the company employs around 5000 people and operates through 75 offices in 46 cities in India and overseas offices in Dubai, Riyadh, Abu Dhabi, and Bahrain catering to the Middle East market.
About Job Hai
Job Hai is Info Edge (India) Limited's blue-collar recruitment platform. Job Seekers on JobHai.com can find jobs in 40+ job categories like Data Entry, Customer Support, Delivery, Drivers, and Technicians etc.
Job Hai is currently live in 14 major cities of India – Delhi NCR, Mumbai, Pune, Hyderabad, Bengaluru, Kolkata, Chennai, Ahmedabad, Jaipur, Chandigarh, Lucknow, Surat, Patna and Indore
This year educate yourself and develop your career with EasyShiksha