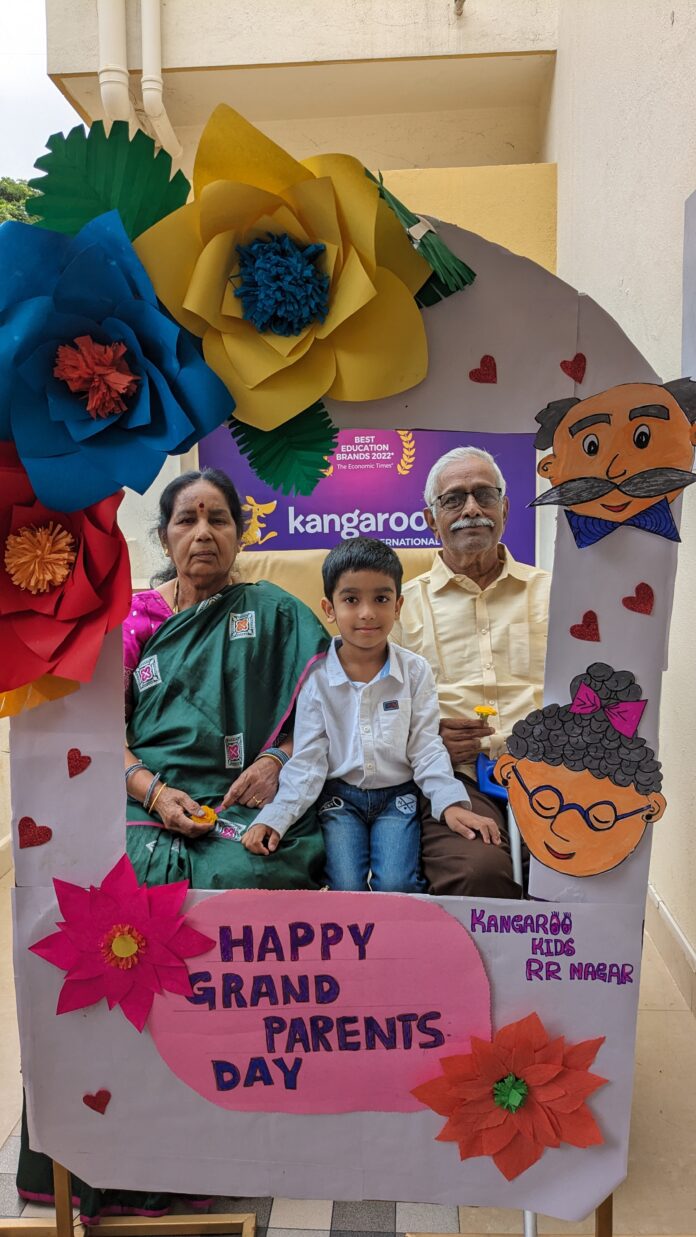 National, September 13, 2023: Kangaroo Kids International Preschool, India's No. 1 Premium International Preschool Brand, announced its annual event, the Grandparents Tea Party, which was held this Grandparents Day on 10th September, 2023. This year's theme, "World Theatre Festival," was showcased across all the centres of Kangaroo Kids. Through this celebration, Kangaroo Kids aimed to reinforce the significance of grandparents in a child's upbringing and inculcate cultural values among them.
The Grandparents Tea Party consisted of thoughtfully designed age-appropriate activities, tailored for the unique needs of both the 1-2-year-old and 3-4-year-old age groups to foster engagement and celebrate the day with shared experiences. Children writing to invite their grandparents to the celebration was one of the major highlights of the event, strengthening the bond between the two generations. By organising such events, Kangaroo Kids stands committed to instilling family values in a child's life from a young age.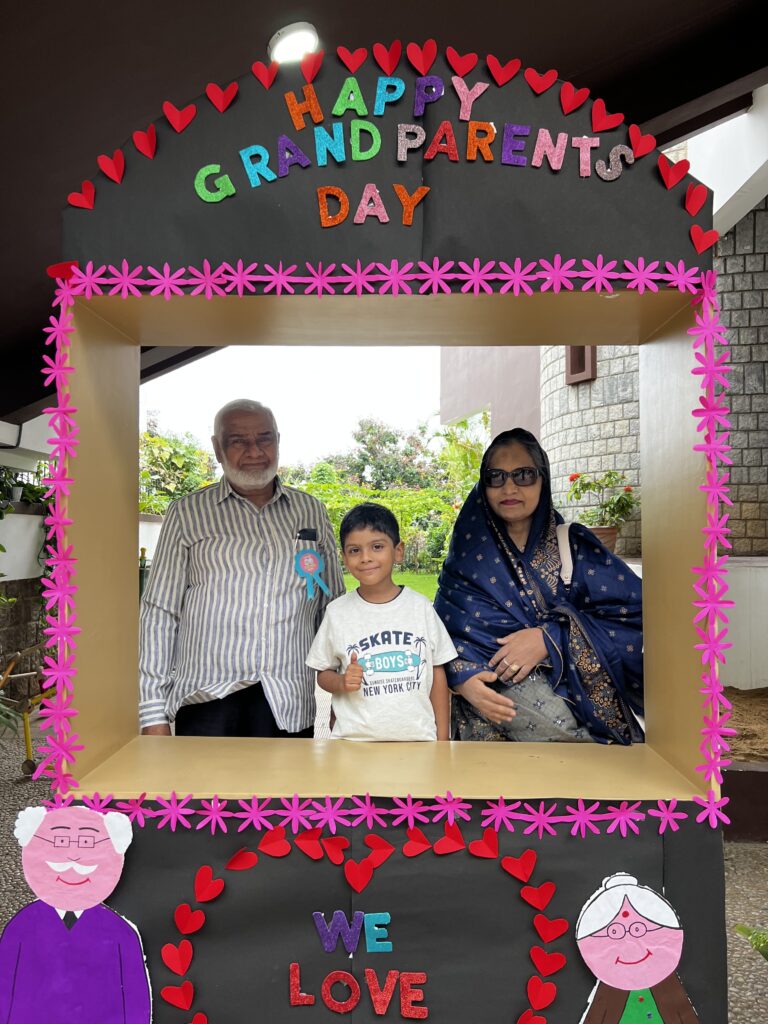 Today's rapid evolution of society has significantly influenced the structure and dynamics of nuclear families. Kangaroo Kids acknowledges this shifting societal and family dynamic and constantly works towards strengthening and nurturing the dynamic intergenerational bonds. Through the Grandparents Tea Party, the preschool highlighted the fact that grandparents serve as important role models for children, imparting essential life skills and values that shape a child's character and promote their overall development.
Commenting on the announcement of this event, KVS Seshasai, CEO, Pre-K Division, Lighthouse Learning, said, "It was heart-warming to see grandparents travel from near and far to share these cherished moments and form lasting memories with their grandchildren. This event served as a testament to the enduring love, wisdom, and cultural heritage passed down from one generation to the next. At Kangaroo Kids, we have always worked hard to ensure that we equip our children with all the essential future skills and inculcate cultural values among them through our consistent efforts."
The tea parties enable grandparents to connect and interact with children's facilitators and friends, allowing them to be more involved in their grandchildren's lives. Through many such initiatives, programs, and unique curriculum, Kangaroo Kids aims to transform the early childhood education landscape.
ALSO READ: Nationwide Search Culminates: Deakin University Awards Vice-Chancellor's Meritorious 100% Scholarship to Ten Exceptional Indian Students
About Kangaroo Kids
Kangaroos Kids is India's Most Desired Preschool Education Brand, with over 30 years of experience, and has a presence in 36+ cities & 6 countries. It has pioneered a whole new concept in learning and kick-started a movement that has transformed the face of preschool education in India. With its iCan Learning System, Kangaroo Kids aims to prepare children to not just live but thrive in an extremely disruptive external world by harnessing their inner selves with the right skills and habits.
The Group
Lighthouse Learning (formerly known as EuroKids International) is India's leading Early Childhood & K-12 Education group backed by KKR Capital. The group is committed to delivering the Joy of Learning to students in early childhood education and K-12 segments. With its portfolio of brands – EuroKids Preschool, Kangaroo Kids Preschool, EuroSchool, Billabong High International, Centre Point Group of Schools (Nagpur), Heritage International Xperiential School and Heritage Xperiential Learning School. With a Lighthouse Learning is committed to deliver holistic development of its 175,000+ students across institutions., the group works towards delivering a robust foundation for future generations with innovation in pedagogy, use of appropriate technology and focus on child safety. Celebrating 20 years since inception, the group has always stayed ahead of the curve and is a harbinger of change in the educational landscape. With a 'Child First' ideology at its core, it has set new standards and raised the bar in many aspects, including enriching pedagogy and building a nurturing learning environment for children, using technology in enhancing learning engagements, creating employment and entrepreneurship opportunities for women or leading the way in enabling safety protocols for its students at the pre-school and schools. With a wealth of ideas and experience and 2 decades of success in Early childhood and K-12 education, Lighthouse now plans to revolutionize learning in the EdTech Space. With a network of over 1,400+ Pre-schools and 51 Schools, Lighthouse Learning empowers 1300+ women entrepreneurs across the nation and employs a workforce of over 15,000.
This year educate yourself and develop your career with EasyShiksha