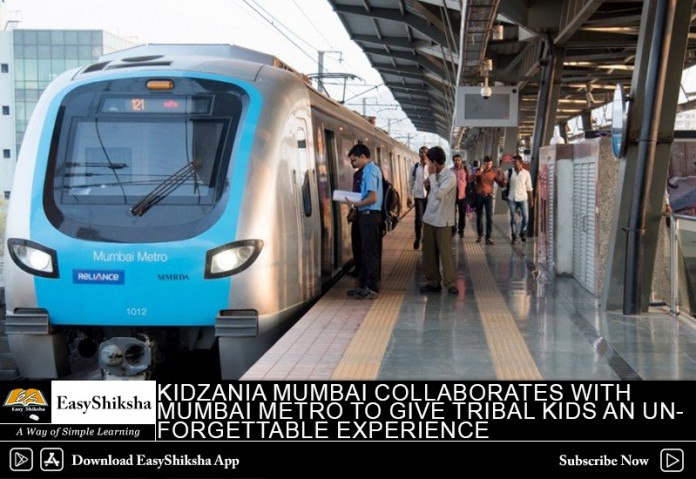 11th June 2019: KidZania Mumbai joined hands with Mumbai Metro, on Mumbai Metro's 5th Anniversary. KidZania has always believed in empowering and educating kids. On Saturday 8th June 2019, The Mumbai Metro arranged an NGO programme named Seva Charitable Trust from Borivali, where they took around 71 tribal kids from Sanjay Gandhi National Park on a free ride, from Andheri to Ghatkopar on the occasion of their anniversary.
The ride was further driven by KidZania. Other than organizing a drawing competition with the kids, where the sheets and crayons were sponsored by their official partner Camlin, KidZania also took these kids for a visit in there, where they enjoyed 100+ role-playing activities, celebrating another proud moment for KidZania where we witnessed their gold heart and their selfless spirit.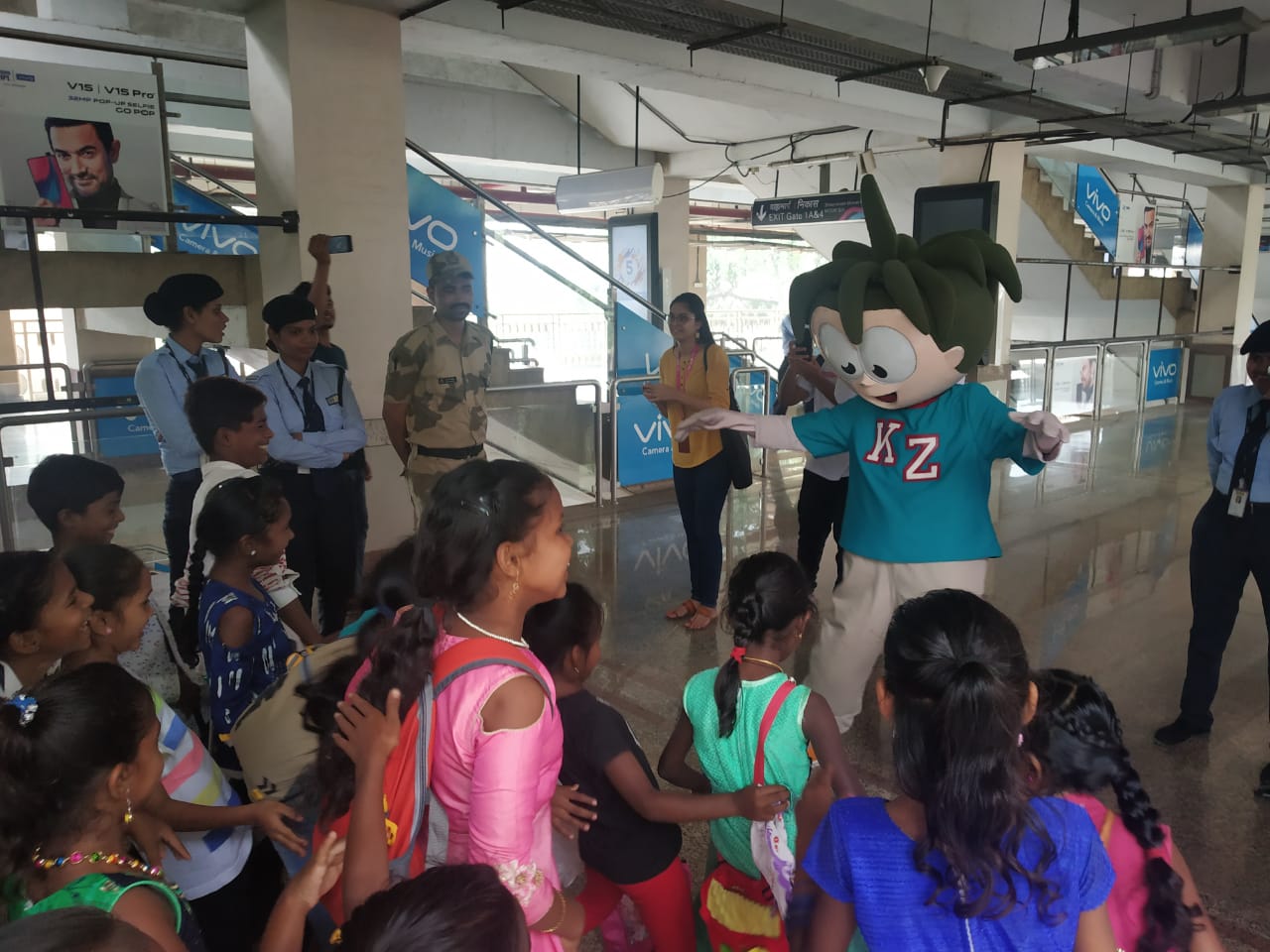 About KidZania Mumbai:
KidZania is a safe, unique, and interactive global indoor theme park that inspires educates & empowers kids, helping them understand & manage their world better. KidZania was founded in Mexico City in 1997 by a young entrepreneur, Xavier Lopez, who dreamed of creating a place where kids could have fun while enjoying real-life experiences. The first edutainment center was opened in 1999 in Mexico. As of today, KidZania is present in 24 cities across 19 countries.
In India, KidZania is operational in Noida & Mumbai.
The franchise license for KidZania in India is owned by Imagination Edutainment India Pvt. Ltd. whose share-holders are Singapore-based KidZ Inc, Comcraft Group, Xander Group, Maxfield Management Limited, owning 74 percent of the franchise while actor Shah Rukh Khan owns the remaining 26 percent in his personal capacity.