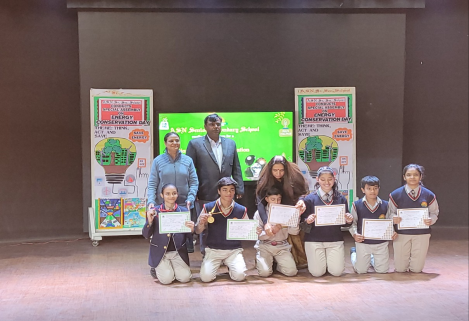 2023-24 Semester Special Korean Classes at Indian Schools, Delhi University & Korean Cultural Centre
Since Korean was newly adopted as one of the second foreign language electives in the Indian education policy revised in 2020 after 28 years of the previous revision, the adoption of Korean language classes in the schools in India has been steadily growing. Korean Cultural Centre India provides the supports for Korean language instructors and textbooks for local regular schools. A total of 1,536 Indian students had started learning Korean, 15 schools ran regular Korean classes and 18 schools ran Korean hobby classes in 2021. The year 2022 saw an increase of about 50% from the previous year as a total of 2,342 Indian students started learning Korean, 23 schools ran regular Korean classes and 25 schools ran Korean hobby classes.
ALSO READ: TimesPro, OM Logistics collaborate to launch a programme for Certificate in Logistics Planning & Management
Students learning Korean in their regular school recognize Korean as an easy language to learn because it has the same word order as Hindi and the scientific principles of the Korean alphabet, consonants & vowels and its combinations, are not difficult to learn. Not only the fragrance of Korean culture, but also the steady growth of Korean companies in India are the reasons why Korean is recognized as a future-oriented language and is causing a learning craze among young Indian generations.
As Indian students' interest in Korean is exploding, Korean is being recognized as a foreign language they want to learn and the fastest growing foreign language in India. According to the annual report released by Duolingo, a world-class language learning application in 2022, Korean is the most learned language in India after English, Hindi, and French. Excluding English and Hindi, which are the official languages of India, it occupies a position right after French.
In this situation, the Korean Cultural Centre India will continue to support Korean language classes at schools in India in 2023 regular school semester that started this April, total 2,373 students from 21 schools in regular classes and 17 schools in hobby classes have been learning Korean language newly. Not only schools, but also Delhi University, India's largest and best university centered in National Capital Territory, are showing interest in opening Korean classes. In February 2023, a Korean language class has been opened at Moti Lal Nehru Campus of the University of Delhi, and Miranda House also has shown the interest to open and start Korean Language course.

Korean Cultural Centre India, additionally plans to conduct the Korean National Test of Proficiency in Korean(TOPIK) in October 2023 lining with the steady increase in inquiries and demand for the TOPIK test. The TOPIK test can be used very significantly for Korean language learners to study in Korea, apply for various scholarships in Korea and employment in Korean companies. Considering many Korean learners lack experience in information about TOPIK and test types, Korean Cultural Centre India plans to open TOPIK test preparation classes with various levels of TOPIK test from May 15th to June 11th for 4 weeks. The details, such as registration dates, class schedules, and classes, can be found on Korean Cultural Centre India`s website and social media channels.
Hwang Il Yong, director of Korean Cultural Centre India, said, "Interest in Korea and demand for Korean language courses are exploding. King Sejong Institute for the general public, university lectures for college students, Korean language classes at Indian schools for secondary, senior students, and other support projects are continuing from our end, but the number of Indian friends who want to learn Korean continues to increase. I hope that all Indian friends who love Korea, Korean culture will be able to achieve their dreams and goals through Korea and Korean language."
Harsh Sharma, a Korean language teacher at ASN Public School which started Korean language courses in 2020 said, "Korean is a foreign language that students voluntarily request, not allocated or given by schools or parents. Previously, French or Spanish courses were first opened in schools and students were allowed to choose them, whereas Korean was the first foreign language course opened based on the request of students."
Korean language is opened as a 6th-8th grade course in regular schools, and students who have completed 8th grade cannot continue classes according to the local education policy for foreign languages. In response, students who completed the 8th grade at ASN School requested Korean Cultural Centre India to help them continue learning Korean in the 9th grade. Indian students' love for the Korean language is revealed in their talent presentations based on Korean language and culture, presenting Korean culture in Korean at school events and performing K-pop dance.
Swarnima Luthara, principal of ASN School said, "Our school has been successfully running Korean language classes for the past four years as a pioneer in regular Korean language classes. Students and parents are very satisfied with learning the Korean language and culture, and we hope to continue teaching Korean in the future."
This year Educate yourself and develop your career with EasyShiksha