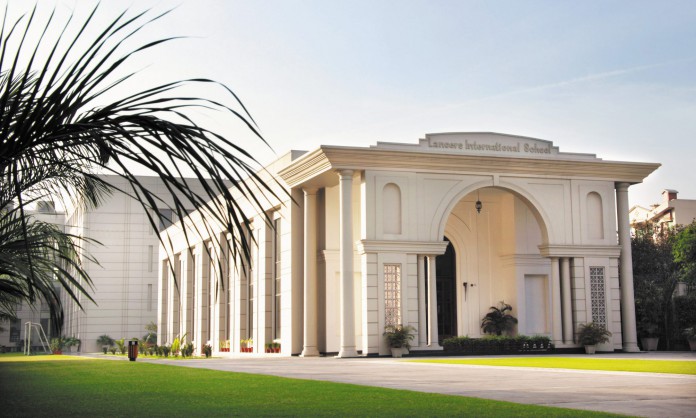 Gurugram, 21st September: The North India and Nepal Network of IB Schools gathered for a Job‐Alike Session at Lancers International School. The event had massive participation from several of the city's education sector organizations, academicians, teachers, and others. The event aims to build a common understanding among teachers of the best practices in the PYP of International Baccalaureate World Schools. Twenty‐four (24) schools attended this event with over 400 registered participants.
The session started with a session on understanding resilience with Mrs Parminder Langer, an educationist and has been honoured by the Outstanding Educator, Gold Award among others. The session was immensely engaging for all the participants. The eminent speaker Mrs. Parminder threw light on mental health and resilience strategies that teachers must use in the classroom to help students in the transition from primary to secondary school.
The plenary was followed by various breakout sessions facilitated by Lancers International School teachers. These breakout sessions began with a relevant big idea and research study as an important point of discussion. Participants were also invited to enrich the session with sharing of ideas they employ in their own classrooms and schools. Some of the participating schools were GD Goenka, Amity Global, Genesis Global School, Pathways, Scottish High International, K.R. Mangalam, and DPS International.
Teachers engaged in relevant topics like Digital Citizenship, Assessment, Mathematics Literacy, Differentiated Learning and the roles of Arts and PE in the classroom. The session on International‐Mindedness and the Learner Profile highlighted the 10 attributes of the IB learner profile and how it will help learners bring intercultural understanding and respect in our modern world. The Arts in PYP session started with an engaging drama ice breaker, NAME GAME where all the participants had to introduce themselves in a dramatic way. The session on Inquiry, What it Sounds, Looks and Feels like stressed upon student agency where voice, choice and ownership is at the core of learning. It is followed by a discussion on how teachers play the role of facilitators in the learning process when the students are encouraged towards independent and constructive critical thinking.



Top Software Engineering Courses



"We are educating 21st‐century learners with 20th‐century teachers using 19th‐century curriculum. The IB World Schools aim to reduce the education gap by constantly collaborating and engaging in relevant discussions that impact our learners future. We are always excited to host such events for our professional learning communities in the region." Annabelle Villamarin, Primary School Principal of Lancers International School.
'I am sure that the teachers of all participating school have had a tremendous learning experience and they would have plenty of take aways. At the heart of IB education is collaboration that strongly brings in the spirit of learning, sharing and respecting diverse ideas. At the end of it, our children will have to be the biggest beneficiaries and that would be a goal achieved' say the Head of the School, Mr Y K Sindhwani.
The Job‐Alike Session for IB Schools left the teachers with an enriching and informative experience. At the feedback desk, teachers stated that the entire session was helpful for them in understanding the importance of effective classroom engagement to educate 21st century learners. The session was concluded with the distribution of participation certificates to all the teachers who attended the programme
Top Networking Online Courses
More Courses With Certification
Empower your team. Lead the industry
Get a subscription to a library of online courses and digital learning tools for your organization with EasyShiksha
Request Now
ALSO READ:  Benling-india-bags-start-up-of-the-year-award
Get Course: Master-the-fundamentals-of-Math