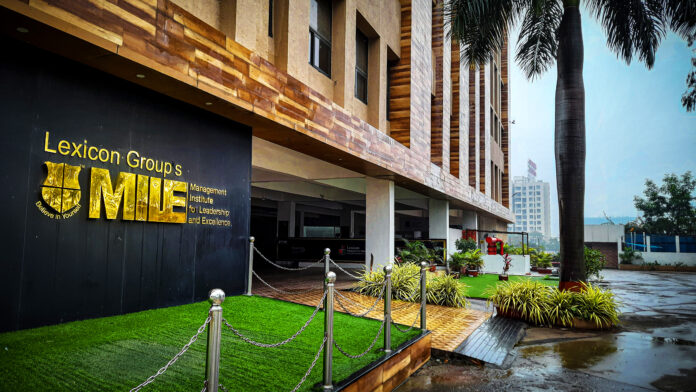 Pune, May 23, 2022: There are a few skills which are absolute requisites when talks around leadership arise, strong networking skills, futuristic planning, the ability to identify and seize opportunities etc., to name a few. Today, these skills are not just limited to leadership alone but also essential when stepping into the corporate world. To sharpen such skills among individuals and prepare them for the real world, the Lexicon Management Institute of Leadership and Excellence (Lexicon MILE) has incorporated workshops into their curriculum to demonstrate how golf plays a vital role in enhancing leadership and networking skills. Mr. Stefano Pelle, CEO of SP Associates and Former Managing Director – Ferrero India, will conduct these sessions.
"In golf, one can get to know oneself better, become aware of one's emotions, understand the body's limitations and try to overcome them to become a better player, not only on the course but also in life." says, Mr. Pelle. For years on, the game has served the purpose of bonding with friends and family, networking, or even just relaxing after a long day. While many play it as a hobby, the sport inspires passion and huge expectations. The sport requires immense focus, and a great deal of mental and physical strength, with many finding it challenging. Even the most experienced players have had the most humbling moments on the course.
However, it is always a single shot, the shot taken with faith and a little bit of risk turns out to be a game-changer and makes all the adversities and pain worthwhile. Leadership can be the same way. Those at the top often do it out of passion. They have a desire to inspire those around them, a desire to change and deliver great results. There are moments of great highs and great lows, but they can never back down and instead show up the next day. While the leadership lessons come from many places- a conversation among colleagues, conference rooms, family, friends, etc., the golf course is one place which can be a source of great teachings. Mr. Pelle believes, "Golf teaches concentration, discipline, resilience and integrity. It also enhances our social skills and is a great way of networking."
The workshop conducted by Stefano Pelle will provide students with many insights into leadership through practical examples. They will be given a glimpse into the journey of leadership over centuries to showcase and understand how some leaders in the past have managed to build large empires, how they led the communities, etc. The other aspect of the workshop will focus on leadership through the lens of sport. Taking the risk and going big, bringing about balance, listening to your inner voice, and your intuition, focusing on the bigger picture, believing in yourself, and never giving up are just a few learnings from a sport like Golf, which can be applied to leadership as well. 
ALSO READ: SBI Student Loan
"At Lexicon Management Institute of Leadership and Excellence we believe that we need to lay the foundations for strong career for our students. Our focus is to ensure that we are completely invested in our students and our developing them to be prepared to excel in the careers be it as a professional or entrepreneur. I have always believed that Networking is the Heartbeat of any journey – professional or personal and if backed with passion, intent, skills, knowledge, authenticity, and integrity you have what I say is a formula to win. Hence, integrating Golf into the curriculum through a series of workshops and certifications was a desirable outcome. I am keen that our students grab this opportunity with both hands and learn from the best we have onboarded. I am thankful to Stefano who has graciously agreed to be a part of the program and add value to our students." says Nasir Shaikh, Group CEO – The Lexicon Group of Institutes, MultiFit and EduCrack.
While neither leadership nor golf can be mastered, there is room for self-improvement through practice, consistency, and experience, which will eventually help you hit the pinnacle and keep you going. Golf helps us focus our minds on a specific objective, achieve the same and then continue trying to improve our performances. We all need to be focused on our studies, work and family, and we can learn this through an experiential activity like golf. Lexicon MILE is certainly making sure the journey to making it big for their students is full of adventure, learning, and real-life experiences.
Visit EasyShiksha for Education related enquiry