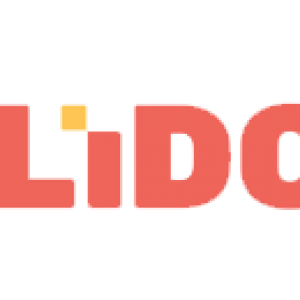 About Lido
Master concepts & learn real-world skills with
Lido's live online classes
ABOUT Lido's Learning app
LIDO  works in revolutionizing and making the sector of education and technology appropriate and better. By working on formal classroom sections and sectors, the ed-tech company offers a unique and conducive online classroom for every child, especially across India. Exciting and fun imbibed online classes are the basics and core for students at Lido Learning. The activities include cutting edge content like animated videos and interactive games, a personalized platform for homework, tests, challenges, and inspiring teachers 

Important Announcement – EasyShiksha has now started Online Internship Program "Ab India Sikhega Ghar Se"

Lido Learning, a leading ed-tech startup focusing on small-group online tutoring for Coding, English, Maths, and Science, has recently launched a bespoke integrated online programme for students from Kindergarten to Grade 3. This helps the kids in building a strong foundation for their formative years, with the most critical subjects, like English, Maths, and Coding. This entrepreneurship spirit and idea is the first of its kind in India and is the requirement of the complex and dynamic society of today.
Since being initiated Lido is working for students of Grade 4 and above, and has been showing great results over time and regularly. The ed-tech company is providing quality products and thus are expanding the unique skill-based curriculum solutions and a path to younger generations for the future. But all this catalysed the plans with the advent of an unprecedented pandemic. Accordingly, the UN has predicted that over 500 million students have to suffer a setback as per the statistics of Lido for at least 1.5 – 2 years, due to the coronavirus pandemic. Because of this the young kids and the studying population in primary and elementary phases will go back to school, in the end when everything seems fine.
Top Software Engineering Courses
The developments of the past years have thus been drowning since. Sahil Sheth, the founder and CEO of Lido Learning, has some special plans and solutions for regular and accessible learning. He thus quotes "To give children a wholesome start in their learning journey, the Lido JR program is designed to foster three prime instincts – curiosity, creativity, and confidence."
Maths, English, and Coding, are the truest and the base for every education. The students can only build a strong foundation when they are easily equipped and skilled in these driving forces. To thrive in the future, and the complexities of modern societies, no matter the career path Lido's unique learning format and ability to permit only 3 students in a class ensures Lido JR students to be better educated and get personalised attention. The faculty and teachers are best as per industry standards and are carefully selected and internationally trained. The attribute of community and exercise is intertwined as per the requirements of today's market trends.
Engaging hearts, equipping minds is the motto and vision of Lido's Learning
The Edtech platform regularly works to improve results, by innovating and better equipping and proving skills to the stakeholders by healthy and interactive mediums. Lido thus makes sure that every single student and potential learner may secure better marks and grades altogether. Thus a brighter future is created.
Founding journey of Lido's Learning
Founded in April 2019, Lido Learning caters to students from classes five to nine, offering year-long coaching classes in mathematics and science through an immersive learning platform. The exciting and fun extensive online classes for students, build a wholesome and fruitful experience and an inquisitive environment.
Lido's goal
To inspire and empower every child with basics and tools to stand high headed for the future, and thus laying a future bedrock for their careers in future for them.
Edtech startup Lido Learning seeks $30 million funding from Temasek, shortly. Growing and reaching the masses will thus help in securing more funds and investments.
Lido Learning caters to Indian and middle-eastern markets.
About the founders
Sahil Sheth, one of the founders of Lido learning, has been in the industry of education and technology for the last 8 years. Infinite Student was the first of his holdings, which was acquired by Byjus, where he was a VP until 2018. During his tenure in Byju's the basic necessity and learning patterns for kids got the interest of the founder. Watching self-paced videos, and thus learning out of them was the main area of learning for kids. The important learnings to start one of his ventures was generated out from here. Lido Learning was created and started with the sole aim to disrupt the tuition and coaching market of traditional society. High interactivity, Fun learning patterns for education, group studies, and personalized small-group experience were the main concerns and aims for Lido's establishment. All this is in the comfort of their homes.
"At Lido, we want to democratize education to make high quality, holistic education accessible and affordable to every child in the world, in the hopes that our students can be the leaders of tomorrow!" quotes Sahil Sheth.
Growth of Lido Learning Ed-tech firm
With 800+ employees only across the major cities and towns of India like Mumbai, Bengaluru, and Delhi NCR, the ed-tech firm believes in regular updates and focuses on quality assistance and tutors. The student's intake is richly qualified and the bravest individuals of the nation and the world like the IIT, IIM, Stanford, Duke, UPenn, Georgetown, Harvard, ISB etc. The reference of the scholars and their experience is in the world-famous and best multinationals of the world like McKinsey & Co, Apple, Google and Bain, Byjus, etc.  
For information related to technology, visit HawksCode and EasyShiksha
Empower your team. Lead the industry
Get a subscription to a library of online courses and digital learning tools for your organization with EasyShiksha
Request Now
ALSO READ: Classplus
Get Course: Become-a-Software-Tester