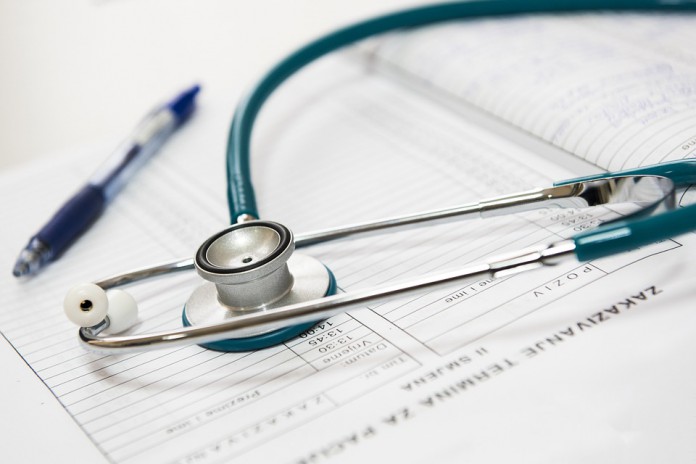 Medical education in India is in need of significant reforms in the coming years, which presents an opportunity for private players to invest and contribute to India's growing soft power – Anand Rathi Research
Anand Rathi Advisors predicts that demand for medical education in India will persist and key changes would be required to eliminate the system's bottlenecks
Mumbai, 23rd September 2022: Anand Rathi Advisors Limited (ARAL), one of India's premier investment consultants, has compiled a comprehensive report that presents all the relevant facts of India's medical education landscape. The extensive report, unveiled earlier today, provides a detailed view covering every component ranging from government schemes and incentives, fee structures, nature of admission programmes, growth of coaching centres, changes in admission dynamics on the advent of NEET (National Eligibility cum Entrance Test), etc.
ARAL claims that various issues, including lack of standardisation of fees, quota  reservations, infrastructural challenges and a sub-optimal college-student ratio  are dragging India's medical education down. It is triggering an exodus of students to foreign universities.  
Also Read: Bajaj Allianz Life and upGrad launches virtual Hackathon to scale India's analytical capabilities
While unveiling the report, Samir Bahl, CEO – Investment Banking, Anand Rathi Advisors Ltd., said, "At Anand Rathi Investment Banking, our aim is to provide comprehensive industry reports on themes that assist the global investment community in its decision-making and business strategy. The Medical Education Industry report is the 4th report in the series of reports released by the Anand Rathi Investment Banking team and will pave the way for further deliberation on the theme among industry stakeholders.
The return of Indians studying MBBS in Ukraine has highlighted the growing shortage of MBBS seats in India, despite the government's best efforts to ramp up capacity over the years. We reckon that private sector participation in the medical education industry needs to increase significantly for the admission scenario to improve in India"
While unveiling the report, Atul Thakkar, Director – Investment Banking, Anand Rathi Advisors Ltd., said, "We have taken a deep and broad look at the Indian medical education landscape. The sector has much potential but is being weighed down by various challenges. Private players can participate in government initiatives through suitable investments to mitigate the challenges. A robust Public-Private Partnership (PPP) model can present an effective solution. It will improve the scenario and contribute towards India's growing soft power."
Key highlights of the research findings –
∙ Despite the significant increase in MBBS seats in India, the acceptance ratio is still low due to the greater number of candidates appearing for the exam
∙ The higher fee structure and quota reservations contribute to deter students from pursuing medical education in India
∙ The government of India has introduced a slew of reforms to improve India's medical ecosystem
∙ Private investment can play a significant role in improving India's medical education sector
ARAL's report throws up interesting statistics that point to a severe mismatch between demand for and availability of seats for aspiring students. Of seventeen (17) lakh students that appear for the examination every year, only ~80,000 secure admission for MBBS in India. The limited number of seats and a high minimum threshold for government colleges coupled with lofty fees is compelling students to pursue medical education in foreign countries. China, Ukraine, Philippines and Russia account for 60% of the student outflow from India each year.
To address the challenges, various state governments are pioneering innovative initiatives. The governments of Meghalaya and of Uttar Pradesh have taken measures to set up medical colleges on PPP basis.
While currently, private investment is limited to coaching and training centres, which prepare students for NEET, etc., there is scope for increased contribution from the private sector in establishing centres of academic excellence. It will mutually benefit India's student community and private players, a win-win proposition.
A brief on Anand Rathi Advisors Ltd
Anand Rathi Advisors Limited is a full-service investment bank focusing on  India's consumption story. Its services include equity / debt financing through  Private Equity, Initial Public Offerings, Qualified Institutional Placements (QIPs),  Rights Issuance, Mezzanine Funding / Structured Financing Solutions, and  Corporate Advisory Services including M&A, Buybacks, Delisting, Open Offers,  Valuation Advice, among others.  
Visit EasyShiksha for skill development courses