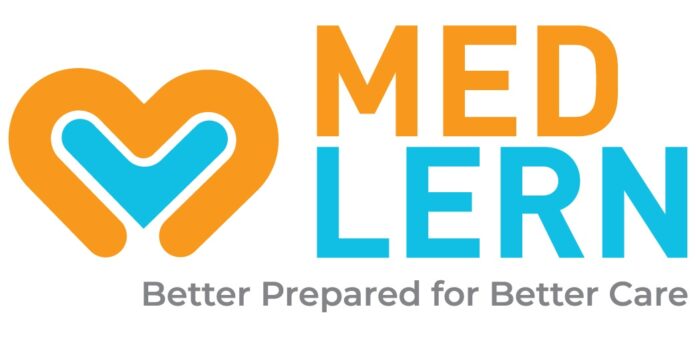 ● MedLern joins hands with Rohilkhand Medical College and Hospital, Bareilly as part of its expansion plan
● The joint venture will undertake the training of 100 medical and nursing graduates in a year
● Students to have access to flexible training in BLS, which will make them adept to administer high-quality CPR among other cardiovascular life support skills
● The program is equipped with the latest technology of simulation that gives better results than the regular classroom training model


 
New Delhi, 27th March 2023: After making its mark in South India, MedLern, the country's leading digital learning solutions provider for hospitals and healthcare professionals broadens its horizons to the north by collaborating with the reputed medical institute — Rohilkhand Medical College and Hospital, Bareilly, UP. The tie-up is set to train 100 Post Graduates and nursing graduates to undergo Basic Life Support (BLS) program. Backed by American Heart Association (AHA), the program will give them an edge on performing high-quality CPR.
 
Quality education is indispensable, more so among medical professionals, who are regularly exposed to emergency situations. MedLern has collaborated with Resuscitation Quality Improvement (RQI) Partners to offer BLS program to tactfully handle emergency situations such as cardiac arrest, where the window to act is very short. The collaboration will commence with the training of 100 students now. The program will make use of a mobile platform application, giving a person the freedom to access the content at any time.
 
"This collaboration is in line with our expansion strategy as we plan to deliver tech-led world-class healthcare solutions. Rohilkhand Medical College and Hospital, Bareilly, needed an advanced BLS program to ensure that it generates a skilled medical workforce. As the institute has both nursing students in addition to medical students, this program will have a wider reach among the healthcare fraternity. After seeing the demonstration, they sensed value in our product and have signed a year's contract. They evaluated the product hands-on and enrolled for trainings in a span of one year. The program offers self-evaluation and flexible learning in minimal time. Training on the RQI simulation system is bound to deliver better results than the one done in a regular classroom," said Mr Deepak Sharma, Co-founder and CEO, MedLern.
ALSO READ: Canadian International School students raise funds for awareness on men's health
 
Worldwide, there is a less than 1% survival rate from sudden cardiac arrest; with this training program, cardiac mortality can be decreased by enhancing the resuscitation skills of medical students. Frequent training of medical professionals on the latest advancements in healthcare & technology is a must to avoid skill decay.
 
"Continuing Medical Education (CME) is a crucial practice that Rohilkhand Medical College and Hospital regularly engages in. We are always on the lookout to deliver our students the best of training. We are happy to have crossed paths with MedLern which led to this collaboration. We have currently signed up to receive the training of 100 MBBS and nursing graduates. The product offers a unique kind of learning experience as the BLS program offers precise feedback and corrective suggestions on the learner's actions in real-time – on timing, depth of compressions, airway management etc. The best part of this training is the flexibility of learning at one's own pace. Being backed by AHA, this program will make our students confident to deliver high-quality CPR and handle emergency life-threatening situations," said Dr. Dig Vijay Singh, Dean/Principal, Rohilkhand Medical College and Hospital, Bareilly.
 
The simulation-based platform is designed to test and train on the theoretical knowledge as well as hands-on skills that can save hundreds of thousands of lives in ERs, ICUs and accidents and other situations. The platform incorporates the latest evidence-based research on CPR from the American Heart Association and the latest digital technologies like IOT to create confidence in the learners, said Dr. Lata Agrawal, Vice Chancellor, Bareilly International University, Bareilly during the inaugural session.
This year Educate yourself and develop your skills with EasyShiksha