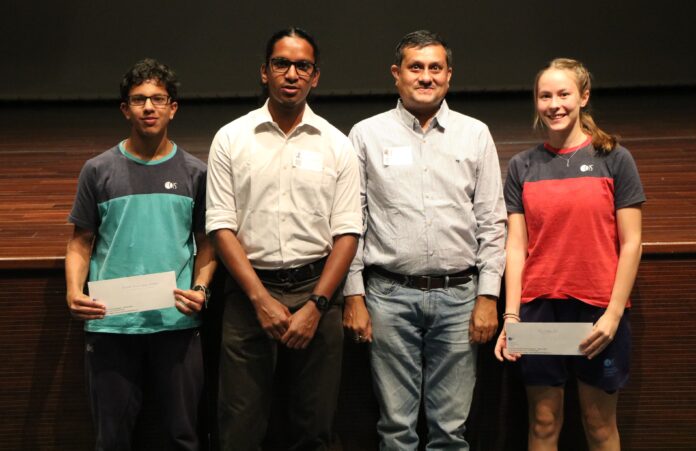 Bangalore, March 29, 2023: In continuation of its tradition of helping social causes, Canadian International School, Bangalore (CIS) students raised funds for two social organizations – Suicide Prevention India Foundation and Men Welfare Trust to help men facing health problems and create greater awareness on the issue. Representatives from both charities came to present their respective visions to the students and to accept their donations. The fund will be utilized to improve and save the lives of men in need.


Recently, the students organized this charity event involving growing of moustaches by men to raise awareness on men's health issues such as prostate cancer, testicular cancer, and men's suicide. The students hosted a flurry of activities at the campus with the goal of raising money for men facing health issues.

Commenting on the event, Canadian International School, Bangalore, Grade 11 student Ainhoa said: "This event was a gratifying reward for our prolonged efforts, an opportunity to see the faces behind these charities and an unparalleled experience that allowed me to understand the gravity of suicide and men's health."
ALSO READ: PM Modi Inaugurates India's First Totally-Free Medical College – Sri Madhusudan Sai

Speaking about the issue, Ms. Shweta Sastri, Managing Director, Canadian International School (CIS) Bangalore said: "Men's health is a very important concern. The students got to see a side of life that remains often hidden behind social stigmas. They also learned how to be a force for the greater good in their communities and their world."
The efforts of the students are commendable for focusing on men's welfare and health because women's health is talked about more. Men's health has remained in the background as there is hesitation to articulate their experiences. In this context, organizing a charity event that help's men's cause is welcome and will go a long way in addressing their concerns.
This year Educate yourself and develop your skills with EasyShiksha