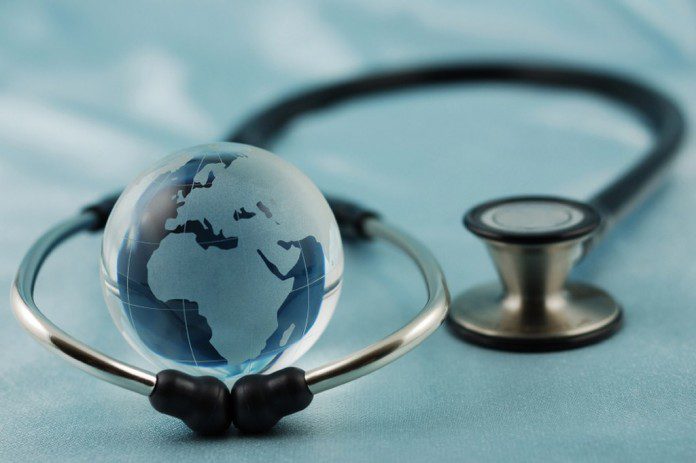 Chikkaballapur, March 25: Prime Minister Shri Narendra Modi today inaugurated India's first totally-free medical college established by humanitarian and spiritual leader Sadguru Sri Madhusudan Sai, built at a capital cost of Rs 400 crore at Muddenahalli, the birthplace of Bharath Ratna Sri M Visvesvaraya. This unique model of medical education – giving medical education for free – will be an added impetus to the various government interventions to address the need for quality healthcare delivery in rural India. Sri Basavaraj Bommai – CM of Karnataka and Dr K Sudhakar, Minister of Health and Medical Education – Govt. of Karnataka were also present at the event at Sathya Sai Grama,Muddenahalli. This free medical college holds great promise in transforming the landscape of medical education in the country, providing new opportunities for underprivileged students in rural areas who have long dreamt of such an opportunity.


The Sri Madhusudan Sai Institute of Medical Sciences and Research which comprises of one teaching hospital and an academic block apart from hostels, auditorium, staff residences and sports facilities with a total area of about 3,25,000 sq.ft., is a unique and first-of-its-kind project, which will set a new standard for accessibility to quality medical education, check exclusion, for first-generation learners and disadvantaged students from rural India. After qualifying in the NEET entrance examination, students will be embraced into the college with just one pair of clothes, and everything else will be taken care by the Prashanthi Balamandira Trust which has established this medical college. The Trust acquired the necessary land and built the infrastructure for the medical college to commence in the academic year June 2023-24. The entire capital expenditure for the Sri Madhusudan Sai Institute of Medical Sciences and Research has been through the support of like-minded individuals from around the world, and since there is no pressure of profiteering, it becomes a low-cost model.

ALSO READ: PRESS RELEASE Vikram Phadnis Steals the show at Bollywood Hungama Style Icon Awards with an outfit designed with Instax Instant Films
Honourable Prime Minister, Sri Narendra Modi said, " Sathya Sai Grama has given a wonderful model of service to this land of Bharath. The selfless services activities of Nutrition, Education and Healthcare that are being done from this place are truly appreciable. The inauguration of the free medical college gives additional strength and enthusiasm to their already existing service projects. Sri Madhusudan Sai Institute of Medical Sciences and Research will produce Doctors and Allied Healthcare Providers who will submit themselves for the service of the Nation. 'Amrut Kaal' can be achieved only through one way – consistent efforts by each one of you, and this is what is happening from this place."
Sadguru Sri Madhusudan Sai said: "The dream of an 'amrut kaal' is finding its light of the day under the leadership of Sri Narendra Modi Ji. He is always available to support the cause of the good and the noble, and encourages good deeds where ever it happens. We are honoured to have Modi Ji inaugurate this medical college. Seven years ago, a girl doing her Grade 12 at our educational institutions expressed her wish to become a doctor to serve the rural people. Her father who is working as a cook did not have in his capacity to finance her medical education. We gave this girl an opportunity to pursue medical education, especially touched by her pure intention to serve the needy.Today, she has become a Doctor and works in our institution. Thus, we decided to extend this opportunity for all children who have the aptitude but not the affordability to pursue medical education, and especially to those who wants to study to serve others."Sarkar (Government), Samaj (Society), and Sansthan (Institution) – If these factors come together,then anything can be achieved. This is the right time to exert efforts to uplift India and restore its glory back, and this is possible only under the leadership of Sri Narendra Modi Ji, and none else."Honourable Chief Minister of Karnataka, Sri Basavaraj Bommai said, "Sadguru Sri Madhusudan Sai's determination to establish an institution that will offer free medical education is commendable. I congratulate Sadguru Sri Madhusudan Sai for bringing into reality a hospital that is world-class inits service quality, and offering it all completely free of cost. This is unbelievable.
Our Honourable Prime Minister has a great vision for this country and his loving concern for thepoorest of the poor is palpable. For the first time, a country with a 130 crore population has dared toinitiate a programme that ensures accessibility of healthcare for all through Ayushman Bharat. ModiJi is a man who dares to dream the most difficult things and achieves the most difficult things.This event is a culmination of two great personalities – a man who has created a new healthcare model that provides access to the poorest of the poor in the country, and an institution that is giving free medical services for the poorest of the poor. This is a day that gives a new ray of hope and confidence for all the people of this country, and this is what it is about building an Atma Nirbhar Bharat."
The teaching hospital currently comprises 360 beds spread across two buildings. In the next phase,another hospital block with an extension of academic, and more hostel facilities will be constructed.
ABOUT SADGURU SRI MADHUSUDAN SAI
Sadguru Sri Madhusudan Sai spearheads a unique global mission of service and spirituality across 33countries. Since 2011, Sri Madhusudan Sai has established institutes of excellence which brings respite to thousands of underprivileged and needy children, through free healthcare, free education, and free nutrition.
Today, eleven speciality hospitals in India, and four hospitals and three medical centres overseas, in Fiji, Sri Lanka, USA and Nigeria are providing free healthcare.

37 educational institutions across 27 campuses, a University in South India, and three institutions inLaos, Nigeria and Australia are providing values-based education to over 5,000 boys and girls.
A morning nutrition programme nourishes over 1 million 200 thousand school-going children every single day in India and across five countries.

All services are offered absolutely FREE of cost to all without any discrimination. 12 Centres for Human Development in 11 countries have also been established to work towards thewelfare and well-being of all as one global family.
Sadguru Sri Madhusudan Sai believes strongly that children are the future of the world, and uplifting those who need help, uplifts the entire country and the world, for we are all a connected whole – One World One Family.
ABOUT PRASHANTHI BALAMANDIRA TRUST Prashanthi Balamandira Trust is a public charitable Trust that came into existence in 1981. The Trust aims to contribute to the children of the world by joining hands with its allied Trusts/ Foundations/
Societies globally under the umbrella of Sai Global Federation of Foundations (SGFF), which brings together an international community of like-minded individuals who work selflessly to alleviate human suffering. The common goal of the Trust together with all its sister Foundations and Trusts is to transcend the barriers of gender, caste, religion, ethnicity, nationality, and colour, and align with the principle of the 2030 Agenda for Sustainable Development of the United Nations, by focussing on the four prime areas of Education, Healthcare, Nutrition and Community Service.
This year Educate yourself and develop your skills with EasyShiksha