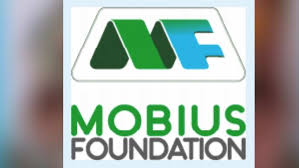 New Delhi, India, Sept 2023 – Mobius Foundation, a leading organization dedicated to promoting environmental sustainability, is proud to announce the upcoming 5th International Conference on Sustainability Education (ICSE) under the theme "Educating for Climate Action and Sustainability." This significant event will take place on September 19-20, 2023, at the prestigious India Habitat Centre in New Delhi, India.
The ICSE conference series has gained prominence as a global platform for advancing sustainability education and fostering meaningful dialogue among educators, policymakers, researchers, youth, and other stakeholders. The 5th edition of ICSE is poised to bring together minds from across the globe to engage in constructive discussions and collaborative efforts towards addressing the urgent challenges of climate change and sustainability.
The theme of this year's conference, "Educating for Climate Action and Sustainability," is a response to the critical need for concerted efforts to combat climate change and promote sustainable practices. The conference aims to inspire, educate, and empower participants to drive positive change in their communities and beyond, aligning with the Sustainable Development Goals (SDGs) and global initiatives for a better future.
ALSO READ: Piruz Khambatta addresses EDII's Dr. VG Patel Memorial Lecture- 5th in the series
The ICSE conference series has consistently catalyzed meaningful conversations and actionable strategies among educators, policymakers, researchers, youth, and a spectrum of stakeholders. Since its inception in 2019, ICSE has continuously evolved, shaping the global discourse on sustainability education and its transformative potential. The virtual 2nd and 3rd editions addressed contemporary sustainability education issues, such as policies, ecosystem restoration, and climate literacy. The 4th ICSE in 2022 facilitated robust connections and partnerships, amplifying the impact of educators committed to sustainability. The 5th edition of ICSE builds upon this rich legacy, further solidifying its role as a nexus of innovation and collective action.
Mr. Pradip Burman, Chairman, Mobius Foundation, emphasizes, "Sustainability education stands as a beacon of hope, equipping generations with the wisdom and tools to navigate the challenges of our time. The 5th ICSE provides a unique forum to forge partnerships, inspire novel initiatives, and harness the collective power of education for tangible, positive change. As we embark on this journey towards 'Educating for Climate Action and Sustainability,' let us remember that through education, we empower ourselves to be stewards of the environment, paving the way for a harmonious and sustainable future."
ICSE 2023, themed "Educating for Climate Action and Sustainability," encapsulates the urgency of addressing climate change through education. The conference aspires to kindle awareness, instill actionable knowledge, and nurture a spirit of collaboration, aligning with the 2030 Agenda for Sustainable Development and other global initiatives.
Important Announcement – EasyShiksha has now started Online Internship Program "Ab India Sikhega Ghar Se"
Distinguished personalities from diverse sectors will grace ICSE 2023, including: Mr. Pradip Burman, Chairman, Mobius Foundation who will chair the inaugural session, other dignitaries at the conference include Mr. Jadav Payeng, Environmentalist, Forest Man of India, Assam, Dr Anil Prakash Joshi, an Environmentalist and Founder of HESCO, Dr. Jane Goodall, DBE, Founder – the Jane Goodall Institute & UN Messenger of Peace , Ms Donna Goodman, Founder Earth Child Institute, USA, Ms. Poonam Muttreja, Executive Director, PFI, Shri Kartikeya Sarabhai, Founder Director, Centre for Environment Education (CEE), Shri Atul Bagai, Country Head UNEP- India, Dr Vibha Dhawan, Director General, TERI, New Delhi, Mr. Manoranjan Mohanty, Adviser to the Principal Scientific Adviser, GoI (Government of India), Ms. Joyce Poan, Chief of Education, UNESCO
The two-day ICSE 2023 conference will unfold through hybrid sessions, blending physical participation of around 300 attendees with a global virtual presence. The meticulously crafted program will encompass plenary sessions, workshops, panel discussions, and presentations, creating an immersive experience aimed at inspiring transformative action.
This year educate yourself and develop your career with EasyShiksha