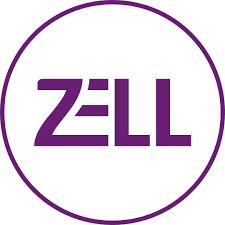 A survey conducted by Zell Education reveals that approximately 84% of Finance and Accounting students are actively investing in industry certification/accreditation like CFA, CPA etc, to secure their chances of employment. 
August 2023: Zell Education, India's leading finance and accounts Ed-tech platform, has recently released its survey results conducted among Finance and Accounting students across India. 84% of students have actively invested in various industry credentials like CFA, CPA, CMA, ACCA etc., to solidify their chances to tap good employment opportunities.
Out of 1000+ respondents, the difference between male v/s female students in the Finance and Accounting field is marginal (52% V/S 46%), signaling a positive change amongst female students competing with their male counterparts steadily. Though younger students ranging from 18-24 years are more inclined to pursue certification compared to professionals of 25-34 years at 15%. Only 2.8% of professionals in the range of 35-44 years seek any additional credentials. 
Important Announcement – EasyShiksha has now started Online Internship Program "Ab India Sikhega Ghar Se"
All Tier I metro cities have the highest percentage of respondents 63% investing in certification/s, followed by Tier II cities at 8% and 4.6% from Tier III cities. Additionally, an impressive 74% of respondents are currently pursuing certification. 75% of respondents have cited better career prospects as the leading factor in pursuing education in the Finance and Accounting field, closely followed by 65% of respondents reporting personal interest. 37% of respondents have quoted educational exposure as their driving factor while only 16% have taken this decision based on family/friend influence.
Financial Analyst emerges at the top as a career of choice, followed by Investment Banking, Accounting, Auditing, and Financial Planning roles at 37%, 24%, 17%, 14% and 6%, respectively. 46% of respondents also firmly believe that earning certification will lead to high-earning opportunities, while 35% aim for career advancement. Job stability, Challenging work and Work-Life balance at 7%, 6% and 5% are some other reasons to pursue a career in this field.
ALSO READ: University of Arizona Opens Applications for its Fall 2024 Intake
Anant Bengani, the Co-Founder & Director of Zell education said," Survey reveals a powerful shift in finance education. With 84% of Finance and Accounting students embracing professional certifications like CFA and CPA, the landscape is changing. Gender parity, urban dominance, and a focus on career prospects underline this trend. As aspirations align, certifications are pivotal for skill elevation and enhanced employability in a competitive job market."
Interestingly, most respondents are students and professionals; 50% still consider themselves beginners, and only 4% at advanced levels. In tandem with the in-demand roles, 36% of respondents are interested in Financial Analysis, 24% in Investment Banking, 14% in Auditing, 11% in Financial Reporting, 8% in Taxation and 5% in Risk Management. The private sector, Entrepreneurship and Social service (NGOs) are the leading choices for employment at 73%, 16% and 8%, respectively.
About Zell Education- Founded in 2015 by enterprising professionals Pratham Barot and Anant Bengani, Zell Education bridges the gap between academic excellence and practical skill development. As a cutting-edge learning platform, Zell offers comprehensive training to aspiring finance and accounting students. Zell Education is a leading institute focused on preparing students with the necessary knowledge and skills to excel in finance and accounting in today's competitive world.
This year educate yourself and develop your career with EasyShiksha