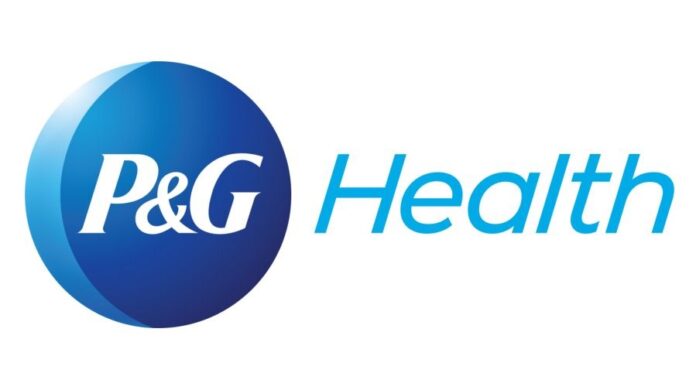 End-to-end employee support introduced for those who are caregivers to children with special needs

National, 16th May 2023: This Mother's Day, P&G Health India celebrates the contribution of all caregivers by announcing First-of-its-kind caregiving policies for employees.
Through a First-of-its-Kind policy, P&G Health India will be providing end-to-end support for all employees who are caregivers to children with special needs (applicable for children upto 18years of age). The holistic support policy for children with special needs entails expanded medical coverage including a hospitalization program, and specific treatment for neurodevelopmental and physical disabilities. Diagnosis, treatment, consultations, devices, and medicines are also included in day-care support in association with Kare Home and continued EAP in partnership with Optum.
ALSO READ: Hypertensive Disorders During Pregnancy Pose a Significant Health Risk
Through a co-pay India Day Care Policy, employees with children who are in the age group of 6 months – 6 years can enrol their children in a recognized and registered day care service centre of their choice. Both these policies, are available to all employees across the country, including the field sales employees, will help empower mothers, as well as set them up for success and enable a healthy work-life balance.
Mr. Milind Thatte, Managing Director, P&G Health India, added, "At P&G Health, we believe in fostering an environment of equal opportunities at the workplace. I am delighted to announce that these day care policies will also cover our field sales employees, which should encourage more mothers to get back to work after their Maternity leaves. We know and understand the importance of diversity at work and are continuously employing interventions to encourage more women across roles and hierarchies. We sincerely hope the introduction of such policies will help us in our efforts, where we want our employees to bring their best selves to work everyday!"
Anit Singh, Human resources Director, P&G Health, commenting on the policy said, "P&G Health believes in continuously investing in the wellbeing of its employees and supporting them during their important life stages. We have been the pioneers in many employee friendly policies, thereby making the lives of our employees healthier and happier. Our strong focus on Inclusivity and Equality inspired us to initiate these unique daycare policies that brings joy to parents who would require this support. We have partnered with the best-in-class service providers to help us implement this policy for all our employees, across the country".

As part of the Company's Equality and Inclusion efforts for communities, P&G Health India also champions the cause of maternal and child health in India through Community health projects such as Swasthya Sakhis, Yes! To Poshan, and Maternal & Newborn Health for the Urban Poor. These programs have been conceptualized under P&G Health's CSR initiative, SEHAT (meaning Health) and are being implemented in partnership with reputed NGO partners. P&G Health is committed to building a Healthier India through our CSR program 'SEHAT'.

While the Swasthya Sakhi Program provides women with increased access to affordable screening and diagnostics while contributing to women's employment and entrepreneurship, ourMaternal and Newborn Health for the Urban Poor program is helping improve access to healthcare services for pregnant and lactating mothers and newborns. We are also focusing on nutrition which is an important aspect of Maternal and Child Health through our Yes! To Poshan Program which educates pregnant women and lactating mothers at the grass root level about diet diversity and proper nutrition," added Mr. Thatte,
About SEHAT:
Procter & Gamble Health Limited has channelized all its CSR efforts towards building a Healthier India through our CSR umbrella program – 'SEHAT' (meaning Health). SEHAT aspires is to make a sustainable impact to Public Health in India. Projects under SEHAT include, but are not limited to preventive health, community health, and public health interventions; health awareness, screening, and education; financial support for healthcare needs of marginalized & underprivileged communities; capability-building of healthcare professionals, healthcare infrastructure and healthcare assistance as part of disaster relief and support.
9 bespoke projects under SEHAT are co-created and implemented with 8 reputable public health and non-profit partner organizations. Details of our CSR programs are available on our website – https://www.pghealthindia.com/csr/
About Procter & Gamble Health Limited: Procter & Gamble Health Limited is one of India's largest VMS companies manufacturing and marketing vitamins, minerals, and supplements products for a healthy lifestyle and improved quality of life, including Neurobion, Livogen, SevenSeas, Evion, Polybion and Nasivion. Please visit www.pghealthindia.com for the latest news and information about Procter & Gamble Health Limited and its brands.
About Procter & Gamble: P&G serves consumers around the world with one of the strongest portfolios of trusted, quality, leadership brands, including Ambi Pur®, Ariel®, Gillette®, Head & Shoulders®, Olay®, Oral-B®, Pampers®, Pantene®, Tide®, Vicks®, and Whisper®. P&G operates in approximately 70 countries worldwide.
This year educate yourself and develop your career with EasyShiksha