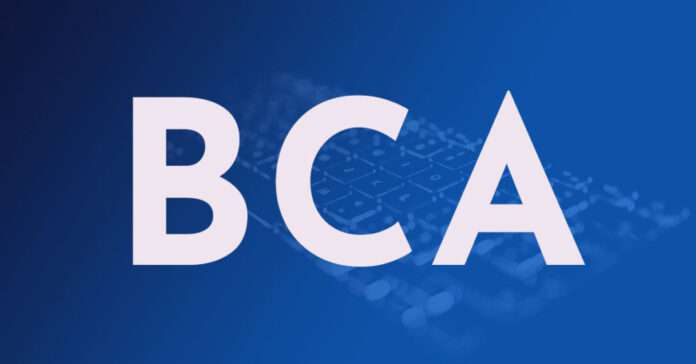 India is home to more than 3000 BCA colleges, offering a wide range of educational opportunities for aspiring computer professionals. With the advent of technology and the growing demand for online education, several universities and institutions in India have started offering online BCA programs. These programs teach concepts of Computers & IT Applications, enhancing IT and programming skills. Students gain knowledge of important programming languages like Core & Advanced JAVA, C++, VB+, and more. Secondly, pursuing BCA online saves time and is often a more affordable option. It also enables individuals to switch careers, advance their current career, or increase their salary while studying.
Furthermore, they provide a comfortable learning environment and flexibility for working professionals who do not have to choose between leaving their job and pursuing higher education.
Online BCA programs typically encompass guest lectures, workshops, assignments, practicals, webinars, and seminars to make students industry-ready. Students are required to complete projects during the course, which enhances their practical skills. The subjects covered in online BCA courses include Information Technology, Programming Methodology, Database Management Systems, Computer Networks, and more.

UPES CCE
UPES CCE's online BCA program emphasizes practical learning and hands-on experience in programming languages, database management, software development, web design, and other essential areas. The program offers three specializations: New Age Technology, Cloud & Security, and Data Analytics. UPES CCE uses different tools for the program such as PowerBI, MS Project, Oracle Virtual Box, JIRA and 40+ virtual labs for effective learning. This specialization allows students to pursue their interests and align their career goals accordingly.
Amity University, Noida
Amity University offers an online BCA program for students who have completed their class 12 from an accredited institution in any discipline. The program is spread over six semesters, covering subjects like web design, software, computer networking and systems, C++, and DBMS. Students receive a total of 134 credits during the program.
University of Mysore
The University of Mysore's online BCA program is designed to meet the requirements of IT-trained students for various organizations. The program focuses on planning, designing, and building complex commercial application software and system software. It provides a three-year full-time BCA course that not only offers a degree but also grooms students professionally for a successful career in the IT industry
ALSO READ: Cardiff University renews Study Group partnership to grow international student intake
KL Online
KL Online provides a comprehensive three-year undergraduate BCA program that focuses on computer fundamentals, programming languages, database systems, information security, web development, and more. The program aims to equip students with a fundamental and advanced understanding of Information Technology and Computer Applications. KL Online offers flexible learning options and UGC approval, providing students with quality education.
BCA program at Chandigarh University
Chandigarh University offers a BCA program crafted for students aiming to begin their careers in analytics or software development. The three-year online BCA program is open to candidates who have finished their plus two from a recognized board. The curriculum is specifically designed to bridge the lag between academic knowledge and practical application, accomplished via interactions with industry professionals, BCA graduates, and tech recruiting managers. It covers various topics in depth, such as business analytics, machine learning, database management, and programming languages. The teaching strategy incorporates case studies and projects to provide students with real-world experience.
Manipal Online University
Manipal University Jaipur offers an online BCA program that combines the latest developments in computer technology with the development of logical and creative skills required in the IT sector. The program provides learners with access to extensive e-libraries, a high-tech virtual programming environment, webinars from industry experts, and exclusive access to Google Cloud Computing Foundations curriculum. It aims to prepare learners for high-paying jobs in the IT sector.
Conclusion
With the rise of online education, pursuing a BCA degree online has become an attractive option for students in India. Institutions like Amity University, KL Online, UPES CCE, University of Mysore, and Manipal Online University offer excellent online BCA programs that provide quality education and industry-relevant skills. Aspiring computer professionals can take advantage of the flexibility, convenience, and affordability of online BCA programs to advance their careers in the IT industry.
This year educate yourself and develop your career with EasyShiksha