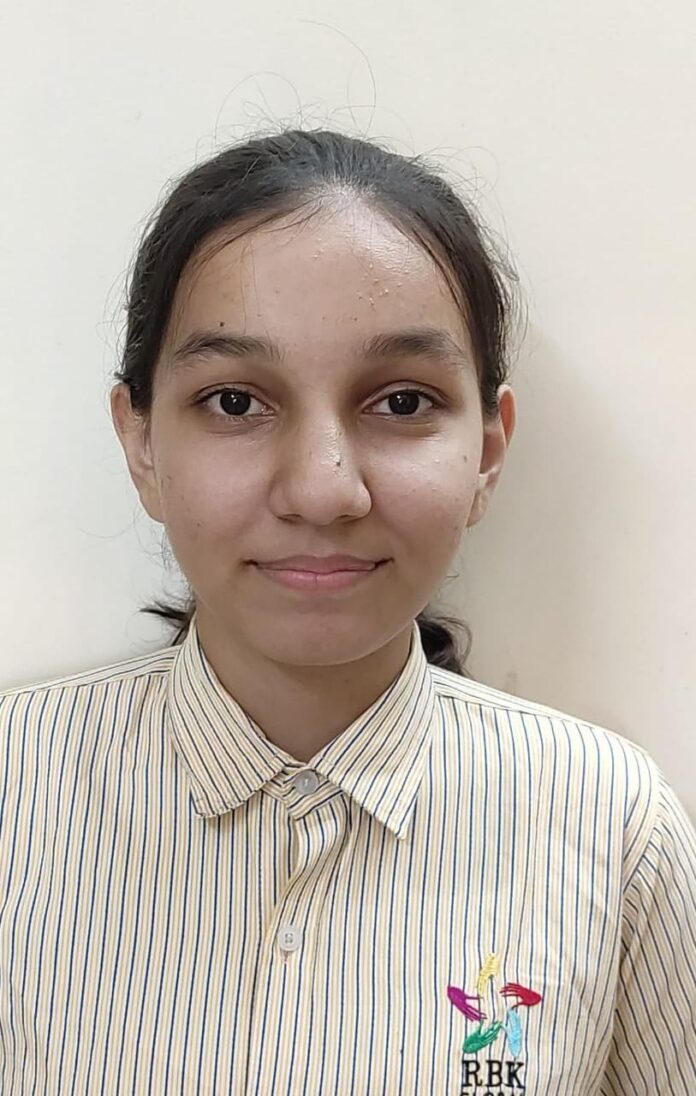 Mumbai, May 13, 2023: RBK Educational Institutions CBSE Schools, Mumbai & Gujarat is proud to announce 100% result in CBSE Class 10 board examinations, March 2023. Total 42 students secured above 90% percent this year in grade 10th in RBK Global School, Mumbai. Similarly, in RBK Hanumant High School, Mahuva, Gujarat 1 student secured above 90%this year in 10th board examination.
ALSO READ: Shiv Nadar School, Faridabad Result Analysis AISSE Grade X (2022-2023)
Students, who appeared for the examinations this year from RBK Educational Institutions CBSE Schools, Mumbai & Gujarat, displayed commendable performance. The school students 100% result is reflecting the highest quality of education provided with the help of well trained and qualified teachers in the most suitable learning environment.
In RBK Global School number of students appeared for this year grade 10th board exam were 135 out of which 42 students secured 90% and above in examination.
In RBK Global School the highest scorers are Akshat Asati and Inaya Joad who secured 98%. While, Hriday Saraf, Yash Pandey and Shreya Prasad secured 97.8% in grade 10 board exam. Akshat Kedia, Hriday Saraf, Manthan Jain and Yash Pandey successfully scored 100 marks in Maths. Akshat Kedia again with another student Yash Pandey secured 100 marks in Social Science and Inaya Jaod, Krina Pardiwala and Krutika Agrawal secured 100 in Information Technology.
Similarly, in RBK Hanumant High School, Mahuva, Gujarat number of students appeared for grade 10th were 40 and 1 student secured 90% and above this year in grade 10th.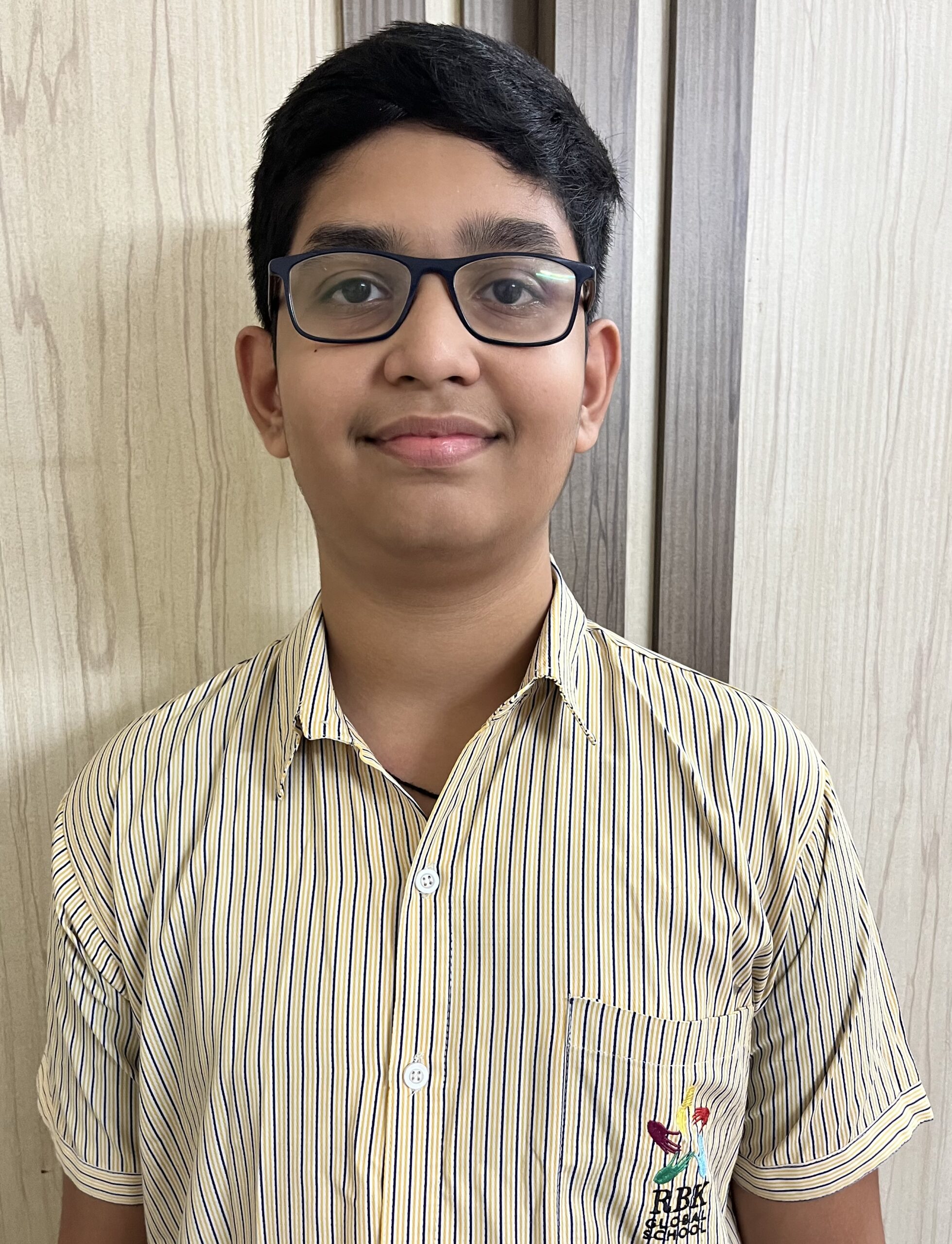 In RBK Hanumant School Mahuva the highest scorers are Prasanna Satikuvar who secured 91.33%. Whereas, the other students who topped in school are Rudradattsinh Valla with 88.50%, Mishri Chhag – 87.50%, Nutvika Kalsariya – 87.17%, Riva Doshi – 86.33%, Takshil Madhwani – 86.50%, Dhwanit Padiya – 86.33%, Yashvi Doshi – 86.00%, Fazal Husain Naqvi – 81.00%, Nandani Dhrangdhriya – 80.67% in 10th board exam.
Commenting on the school's successful results, Dr. Shitala Prabhu- Principal, RBK Global School, Bhayandar, said, "We owe these successful results to the unwavering dedication of our students, complemented by the invaluable support and guidance provided by our exceptional teachers. I extend my heartfelt congratulations to all my students for their outstanding performance. It brings me great satisfaction to witness our collective effort in nurturing the future leaders. While the overall CBSE results may have declined, our students have demonstrated their utmost commitment. This year marked the first occasion for this batch to face the 12th board exams after the pandemic, presenting them with formidable challenges. Nonetheless, numerous individuals have emerged triumphant, showcasing remarkable achievements."
Echoing the sentiments of Dr. Shitala Prabhu, Mr. Rajesh Tiwari, Principal at RBK Hanumant High School, Mahuva, Gujarat, said,"We are delighted to announce that our grade 10th and 12th students have achieved remarkable success in their board exams, surpassing all expectations. Despite facing the challenge of taking physical board exams for the first time, their accomplishments are truly praiseworthy. The ongoing pandemic has undoubtedly impacted the overall pass percentage; however, we remain optimistic that this is merely a temporary setback. With confidence, we anticipate even better results in the coming year."
The educational programme at RBK Educational Institutions not only provides academic expertise to students but also grooms them to meet the challenges of a dynamically changing world. The RBK Global School of Mumbai and RBK Hanumant High School, Mahuva, Gujarat offers CBSE education to students till grade 10th. Further, the State-of-the-art facilities like the ICT Lab with supervised Internet connectivity, science and math labs, classrooms that are conducive to learning, well-equipped library facilitating, interactive whiteboards and other audio-visual aids provided by the school supplement classroom teaching.

About RBKEI:
RBK Educational Institutions began in the year 2000 in Mira Road with a simple and honest goal of providing the finest education for the student-parent community in Mumbai. RBKEI Schools foster an exquisite academic involvement by encouraging learners to take initiative and become creative thinkers. Spanning across Pre-K-12-years, RBKEI schools are designed around each learner's abilities and, primarily, work towards building core academic and personal skills. Currently, over 10,000 students' study with us in National and International Curriculum Schools across Mumbai and Gujarat.
This year educate yourself and develop your career with EasyShiksha