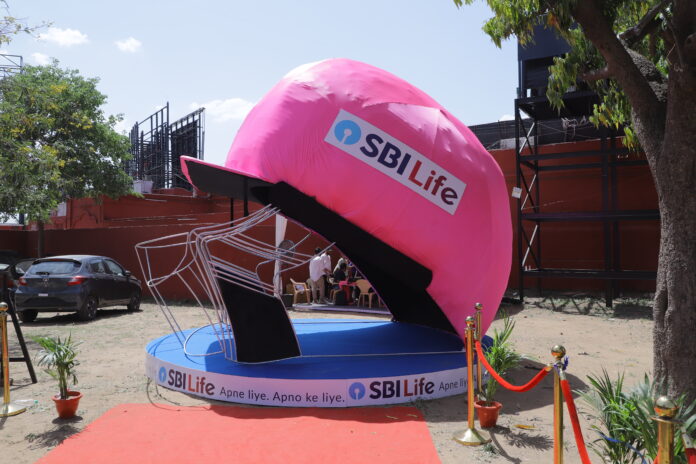 The enormously large helmet installed prominently at the stadium entrance is part of a public awareness initiative by SBI Life & Rajasthan Royals franchise to emphasise on role of 'protection as an enabler'
Jaipur, April 18, 2023: SBI Life Insurance, one of India's most trusted private life insurance companies in India and Rajasthan Royals the cricketing franchise from the state of Rajasthan, inaugurated an enormously larger-than-life 'helmet' installation at Sawai Mansingh Stadium the franchise's home ground in Jaipur. The helmet installation, measuring an impressive 15 feet in height and 18 feet in width, prominently placed right at the entrance of the stadium is a visual treat for the visiting cricket fans and also the larger populace around the city. With its grand scale and unique design, the objective for the 'helmet' installation is to spread awareness about the importance of protection and how it acts as an enabler for individuals to pursue their dreams. capture the attention of citizens to encourage them to make life safety a priority and wear helmets while riding.
ALSO READ: Omnichannel Retailing Gaining Popularity in the Indian Furniture Industry and the Factors Responsible
The inauguration was done by Mr. Ravindra Sharma, Chief of Brand, Corporate Communication & CSR, SBI Life Insurance and Mr. Jake Lush McCrum, Chief Executive Officer, Rajasthan Royals in presence of Separamadu Lasith Malinga, Fast Bowling Coach, Rajasthan Royals; Mr. Siddharth Lahiri, Assistant Coach & Head of Academy, Rajasthan Royals; Mr. Dishant Yagnik, Fielding Coach, Rajasthan Royals, and other respected dignitaries.
SBI Life's strategic alliance with Rajasthan Royals franchise as a lead helmet partner in 2023, leverages the immense admiration of cricket in India to emphasise on the role of protection played by helmet on ground, similar to that of insurance in life, both of which essentially act as enablers for individuals to purse their dreams. Helmet being one of the most visible assets in cricket offers an extraordinary opportunity for SBI Life to symbolically emphasise on the important role of insurance as an enabler in life, especially to the cricket fans across the country.
Speaking at the unveiling of the helmet installation, Mr. Ravindra Sharma, Chief of Brand, Corporate Communication & CSR, SBI Life Insurance Co. Ltd. said, " In today's era of quick commerce, brands need to increasing find ways to be part of conversations that the consumer engages in their day to day lives. As the cricket frenzy grips the nation, we at SBI Life are exploring innovative ways to engage the larger populace with meaningful conversation around the importance of protection as an enabler for individuals to pursue their dreams. The larger-than-life helmet installation prominently placed at the entrance of Sawai Mansingh Stadium in Jaipur, is a definite conversation starter and will help seed the thought of protection among the growing cricketing fanbase, by associating it with their favourite sport. In our endeavour to spread insurance awareness we shall continue to undertake a host of such initiatives and we hope that it inspires fans across our cricket crazy nation to think about the importance of protection."
Mr. Jake Lush McCrum, Chief Executive Officer, Rajasthan Royals, also commented, "We always explore different ways through which we can activate our partners and engage our supporters along with the community at large. This installation is a part of the larger campaign of creating awareness about the importance of protection through insurance, and we believe that given the footfall we are going to see at our home of Sawai Mansingh Stadium, we will be able to create a really strong impact."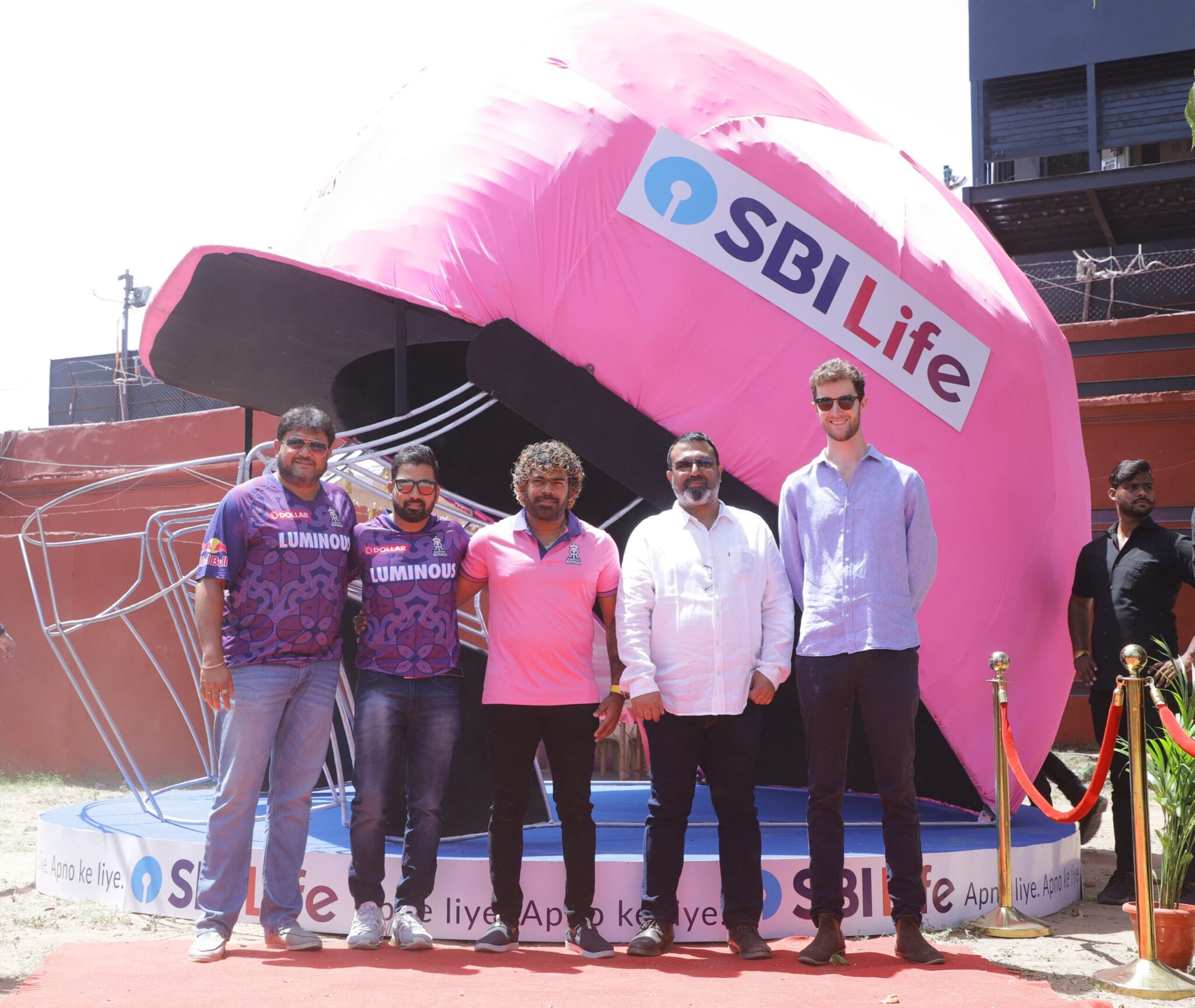 According to records of the State Transport Department, every year approximately 4000 people lose their lives in accidents in Rajasthan for not wearing helmets. Another recent report of the Ministry of Road Transport and Highways states that a total of 46,563 people who were not wearing helmets have lost their lives in road accident in 2021 across the country. The installation is part of a public awareness campaign to emphasise on the role of "protection as an enabler" for individuals to pursue their dreams.
About SBI Life Insurance
SBI Life Insurance ('SBI Life' / 'The Company'), one of the most trusted life insurance companies in India, was incorporated in October 2000 and is registered with the Insurance Regulatory and Development Authority of India (IRDAI) in March 2001.
Serving millions of families across India, SBI Life's diverse range of products caters to individuals as well as group customers through Protection, Pension, Savings and Health solutions.
Driven by 'Customer-First' approach, SBI Life places great emphasis on maintaining world class operating efficiency and providing hassle-free claim settlement experience to its customers by following high ethical standards of service. Additionally, SBI Life is committed to enhance digital experiences for its customers, distributors and employees alike

.
SBI Life strives to make insurance accessible to all, with its extensive presence across the country through its 990 offices, 20,286 employees, a large and productive individual agent network of about 193,635 agents, 59 corporate agents and 14 bancassurance partners with more than 38,000 partner branches, 129 brokers and other insurance marketing firms.
In addition to doing what's right for the customers, the company is also committed to provide a healthy and flexible work environment for its employees to excel personally and professionally.
SBI Life strongly encourages a culture of giving back to the society and has made substantial contribution in the areas of child education, healthcare, disaster relief and environmental upgrade. In 2021-22, the Company touched over 2 lakh direct beneficiaries through various CSR interventions.
Listed on the Bombay Stock Exchange ('BSE') and the National Stock Exchange ('NSE'), the company has an authorized capital of ₹ 20.0 billion and a paid up capital of ₹ 10.0 billion. The AuMis ₹2,999.9 billion.
This year Educate yourself and develop your career with EasyShiksha.