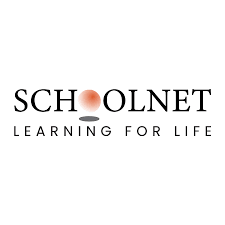 The schoolnet survey recorded annual spends on education from parents across the country
Key Survey Findings:
● The average spend on annual school tuition fees in private unaided schools is INR 27,000 compared to INR 8,000 in Government schools
● Almost half of the parents of students in Government (48%) as well as unaided private schools (49%) bear an additional spend of INR 10,000-20,000 on after-school learning annually.
| | | |
| --- | --- | --- |
| Type of School | Avg Expenditure on In-School Education | Avg Expenditure on After-School Education |
| Government | INR 20,000 (Tuition fees: INR 8,000) | INR 14,000 |
| Private Unaided | INR 47,000 (Tuition fees: INR 27,000) | INR 18,000 |
National, May 18, 2022 – Schoolnet India Ltd., a leading EdTech service provider working to improve access to quality education for all, released the findings of its survey 'Understanding Indian School Education Spends Landscape'. This studywas conducted in collaboration with PGA Labs on the overall spending on a child's schooling and education in India among private and government schools
Important Announcement – EasyShiksha has now started Online Internship Program "Ab India Sikhega Ghar Se"
The survey data indicates that parents in India spend approximately INR 20,000 in a year on education in government schools. At the same time, parents of students in private unaided schools spend more than double, at INR 47,000 on an average annually. These spends include- school fees, transportation and other expenses like infrastructure and classroom facilities.
Additional findings of the survey revealed that 6% of parents spend between INR 51,000 to INR 1,00,000 on education in elite government schools like Kendriya Vidalayas, compared to 28% of parents that spend similar amount for education in unaided private schools. The data was recorded from 480 parents of students studying in government schools and 437 parents with children in private unaided schools (75% attending "affordable", "low-cost" or "budget" private schools).
Furthermore, the survey analysed the differences in spends between in-school and after-school education. More than half the families with children in government schools (56%) spend less than INR 15,000 annually on in-school expenditure, whereas they spend an average of INR 14,000 on after-school expenditure. 36% of parents of students in private unaided schools spend more than INR 50,000 on school education and 3% of parents incur similar expenditures on supplementary education.
READ: osteoporosis- the silent disease
As part of the total expenditure on school education, 36% of parents spend less than INR 5,000 as tuition fees in government schools, and 12% reported no spends at all. Due to rising competition among students to perform their academic best, parents invest in after-school products and services like personal tutors, tuition classes, coaching for competitive examinations and more. 60% of parents of students in government schools incur these additional education costs by spending INR 10,000 or more on supplementary education products.
Sharing his thoughts, Mr RCM Reddy, MD & CEO, Schoolnet said, "Access to quality education across the middle and the bottom of the pyramid remains an issue across India. Through our survey, we have seen a willingness from parents to spend on their child's education and improve their learning experience. At Schoolnet, we are committed towards the same, and with the help of this data, we will be able to work towards delivering quality affordable education to students across social strata."
Mr Arindam Ghosh, Head of Strategy, Schoolnet said, "Over the last two years, we have seen a significant increase in the demand for digital learning solutions, both in-school and after-school. With this survey, we are able to understand the magnitude of lack of quality education in schools, evidenced by increasing adoption of and expenditure on after-school products. Schoolnet is working to synchronise in-school and after-school education by providing a holistic solution to improve learning outcomes, enhance teaching efficiency, and ultimately deliver an optimum teaching-learning experience for all."
About Schoolnet:
Schoolnet India Ltd (www.schoolnetindia.com) is one of India's leading, largest, and oldest EdTech service providers in India, with a presence in 40,000 schools and 15 million learners. Schoolnet is providing digital and digitally-enabled services to K-12 schools and students in the Middle and Bottom of the Pyramid (MBOP). Schoolnet owns 80% of Learnet Skills (www.learnetskills.com), a market leader in the Indian skill development sector, and has recently incubated a new entity, named GoodWorker (www.goodworker.in), in partnership with Temasek-owned Affinidi, to provide AI-enabled job matching for blue-collar workers and their potential employers.
visit esayshiksha for developmennt of skills
About PGA Labs:
PGA Labs is a technology-enabled business research & intelligence services firm that specializes in driving decisions from on-ground insights. Their teams are multifaceted with a unique mixture of qualitative, quantitative, and digital research experts. With a holistic approach focusing on the "What and Why", they are able to extract relevant insights from data employing advanced technology tools and innovative data gathering approaches. Their clients use their capabilities to generate competitive / market insights for the sectors they operate in, sectors they want to expand to, or the sectors of interest for their portfolio companies.
About the Study: This study seeks to understand the educational spending and purchasing capacity for supplementary education, particularly online, in India. It was a cross-sectional survey of 1,174 parents across 91 cities (Tiers I, II, III, and IV). The survey, conducted between November 2021 and February 2022, focused on the educational spend and preferences for the youngest child (Grades 3-12). The annual household income was a key screening criterion with a focus on families in the middle and bottom of the economic pyramid.