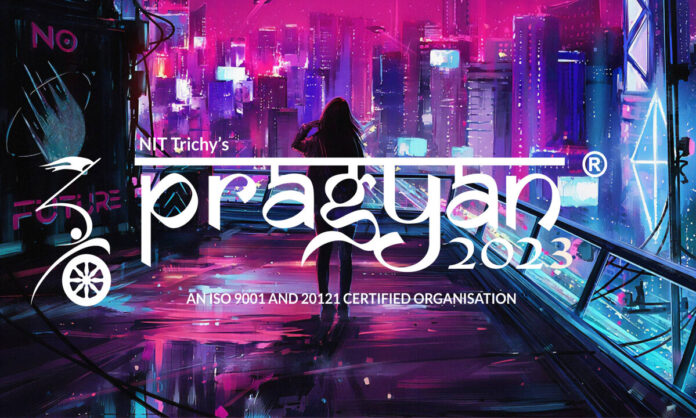 Techids was an event conducted by Pragyan '23, in collaboration with the technical clubs of NIT Trichy, namely RMI, Delta, Spider, and Designers' Consortium (DC). This event catered towards 11th and 12th-grade students from higher secondary schools outside Trichy. The various workshops and career guidance sessions aimed to help the school-going children realize their technical potential.
Initially, there were speeches by the Faculty Advisor and the Dean of Students' Welfare, where they appreciated the students for their enthusiasm and eagerness to learn. Their wise words motivated the students and made them even more excited for the workshops lying in wait for them.
The event started off with the career guidance session by IGNITTE at Barn Hall, with the students being enlightened about various career options like medicine, paramedics, engineering, architecture, arts, and nursing. They also mentioned the competitive exams they would need to prepare for to get into premier institutes.
After this informative session, the workshops by the four technical clubs kicked off; with the workshops by DC and RMI being held at Orion and the ones by Delta and Spider at Third Eye.
DC's workshop Espy was a hands-on workshop where the members of DC first explained the working of simple day-to-day items, followed by making scaled-down prototypes for the same.
RMI's workshop involved the working, applications, and demo of a Differential Drive Robot. All the parts, such as the motors, gears, batteries, motor drivers, and their respective operations, were explained. Through demos, the students also got a glimpse into Arduino, the open-source electronic prototyping platform. Detailed explanations about Breadboard, Jumpers, and Arduino coding were also presented. Next were presentations about the Bluetooth module, followed by the Bluetooth and Mobile App Setup. With the presentations and explanations done, assembling the robot's body began, after which volunteers were asked to help test the robot.
Spider's workshop StelR was an introduction to Machine Learning. The workshop started with a presentation at Orion that introduced all the basics of machine learning, including the types and application of Python algorithms. Following this, the students headed to the lab for a hands-on session to apply the concepts they had just learned.
Finally, Delta's workshop aimed at helping students build their own websites using HTML, CSS, and JavaScript. The live session at Twinnet was where students got to make their website as well as host it!
The event was a huge success, with an overwhelming turnout of intrigued students. The journey of a thousand miles begins with a single step – Techids has successfully helped the students take a step in the right direction.
Also Read: Shafali Verma, Shiv Nadar School Student,Leads India to Victory in U-19 T-20 Women's World Cup
This year Educate yourself and develop your skills with EasyShiksha