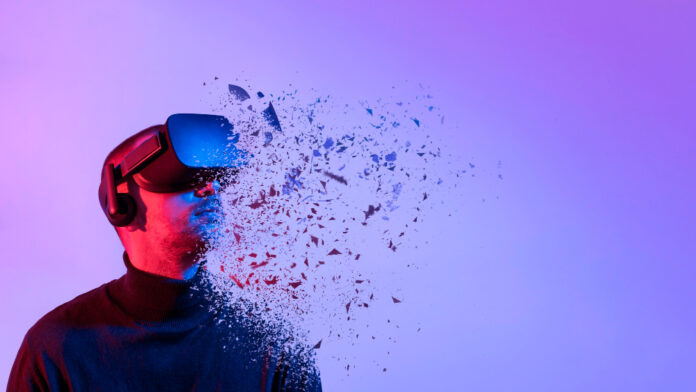 By Puja Parikh, Head of Creative Operations, DNEG India
The graffiti of narrating a story has been changing dramatically as people come up with inevitably original and innovative tales. With technological innovation, expectations are rising. Since there is more appetite, animation and VFX have a promising future.
Nowadays, everything can be recreated on-screen to treat audiences, and animators are pushing the creative envelope to excel. Many seek constructive career options due to the proliferation of new technologies, and enrollment in animation and VFX courses has quadrupled in recent years. People are pushing their creative boundaries to etch their own niche within the animation industry. Before enrolling for an animation and VFX course, one must be aware of the profession's prerequisites, including impeccable creativity, imagination, and sketching and designing skills.
A Deep Dive into VFX and Animation – Know It All!
There is a huge array of professional 3D Animation and VFX courses available. Unfortunately, many students drop out of this domain within the first month. To become a professional animator, one must be intrinsically creative and innovative. One will accrue technical expertise with experience, but patience is required.
VFX is now an intrinsic aspect of cinematic narrative in film, television, and themed entertainment. It is crucial to be aware of the proper techniques and real-world experience. An animated film goes through numerous levels. Due to the close relationship between VFX and the latest technologies, the industry tends to stay abreast of the curriculum in academic institutions.
Curriculum personnel in 3D Animation and VFX are hailed for their charisma. As the market has grown, so has the applicant pool. As a result, many BSc Animation and VFX college graduates are enrolling full-time in Animation and VFX courses.
Consolidation of GPU-computing, real-time game-engine-based workflows and cloud-based platforms has fueled a non-local work model. Schools of animation/VFX that deploy this framework are able to lure students from all over. Training in Production Management is integral to studios' success on the three pillars of Time, Budget, and Quality (TBQ). Unfortunately, most schools presently prioritise creative qualifications while disregarding the art and science of production management. Nonetheless, school systems that embrace production management programs will have lasting effects on the next generation of Animation/VFX coordinators, production managers, and producers.
Animation/VFX is a craft intertwined with the evolution of computing technologies. As a result, schools that develop craft-based, targeted certificate or credentialed programs have an advantage over four-year graduate programs because they provide students with a faster path to employment.
Medium-to-Large Animation/VFX studios that recruit most artists solicit proficiency in disciplines such as Modelling, Animation, FX, Lighting, and Composition. As a result, schools collaborating with these studios to develop specialised curricula and student demo montages will be more successful than those with generalised curricula.
Training institutes have implemented courses that focus more on skills acquisition than VFX. Effectively, the courses are well-defined for two-dimensional and three-dimensional aspects, encompassing art theory classes for specific streams.
VFX schools are regarded as training grounds for aspiring artists. The quality of freshmen produced by these schools has marginally progressed but has a broader scope for improvement.
The Orbit of Animation and VFX
Most VFX artists invest in discovering new tools and workflows due to the industry's constant evolution. When these workflows are tightly coupled to a studio's proprietary pipeline, the courses are offered within the studio's framework. Many open-source VFX tools and learning resources are available, and judging by YouTube views and comments, more VFX artists are using them. In addition, game engines, GPU rendering, and real-time technologies interest many artists.
In the past couple of years, an escalating number of high-quality live-action/CGI films and OTT shows, such as Black Panther, Venom, and Dune, as well as animated films, have begun coming to India for VFX-related work, increasing the demand for specialised software and skills.
As VFX components are exquisitely associated with computing technologies, each venture displays its own technological and creative dilemmas. Furthermore, VFX is a global industry where new technologies and routines emerge from every corner of the globe. Those who are up to the challenge and take on the responsibility to resolve creative and technological concerns are embedded in a culture of constant learning.
Also Read: IIIT-H and Pravaha Foundation organised Hackathon on 'Sustainability through Technology'
Making a Headway to the Right DirectionThe VFX segment is one of the industry's most rapidly expanding and burgeoning fields. Visual effects build everything you see and relish in motion pictures, from flying cars to somersaulting superheroes. This rise has inevitably resulted in a growing demand for professionals who can efficiently execute such tasks. The domestic Indian market is also intriguing and a tremendous opportunity in terms of employment and content. As a result, academic curricula must evolve, and training teams must be accelerated to meet the increased demand. International studios are absorbing as mature and seasoned talent, and the industry is maturing. "Need is the mother of all inventions" – Similarly, quality requirements have become so stringent that we are all compelled to seek out better technology and procedures to keep up. The key to success is constant in-house upskilling with customised training programs and closely monitoring market dynamics. Eventually, those who aspire to work in a VFX studio should know that there are technical and production stances with high job satisfaction and promising growth potential.
This year Educate yourself and develop your skills with EasyShiksha