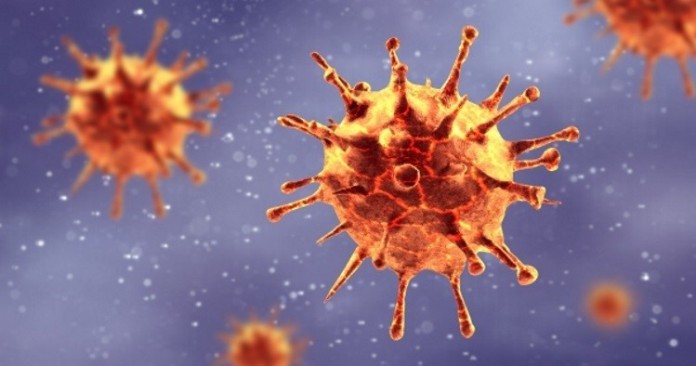 Tips to manage with available food supplies during lockdown – Contributed by Ms. Pavithra N Raj, Chief Dietician, Columbia Asia Referral Hospital Yeshwanthpur
Managing the family's diet along with working from home is a challenging job for all parents.  During the lockdown they need to focus on the availability of the ingredients, planning the menu, reducing food wastage and prepare healthy and nutritious meals to build immunity and help control body food supplies weight of their children.

Important Announcement – EasyShiksha has now started Online Internship Program "Ab India Sikhega Ghar Se"

The following are some tips to plan meals for the family well –
LPG or gas is the major thing, usage should be controlled by cooking less variety of the food but keep an induction as back up at home.
Buying Groceries – Divide the ingredients into non-perishable and perishable items. The main items for storage would be cereals, pulses, dal and atta.
Other non-perishable ingredients would be fats and oil + nuts and oil seeds – excess storage will also be a problem because they may turn rancid. So, calculated on the regular monthly food supplies consumption and general requirement of half a litre per person per month can be stocked.
Nuts play an important ingredient since during this time most of the people prefer vegetarian food and nuts are required for protein sources and as immunity boosters. So, purchasing depends on the requirement of the family.
Spices and Salt – purchase the needed amounts of spices like turmeric, jeera, coriander, chilies, garam masala which gives taste and flavour to the food and some health benefits too.
Sugar – try to avoid preparing desserts to manage weight and diabetic condition. Use only for coffee and tea. If still someone has the sweet tooth go with banana milkshakes, muskmelon milkshakes or dry fruit milk shakes which is a healthy option too.
Tea / coffee and milk powder – Milk powder needs to be kept as a backup in case there is shortage of milk supply. Coffee and tea powder as a daily booster try to restrict to two cups a day.
Snacks – like biscuits, savories can be stocked for a few days.
Later come the Perishable items – these are the daily requirements. Some of the vegetables like onion, ginger, garlic and potato can be stored for a few months. Ginger can also be put inside the sand to keep fresh for long and can be grown in the garden. Ginger and garlic also can be stored as paste. Spinach, Onion and tomato can be stored as purees in frozen form and can be used for 10 to 15 days. Few of the vegetables can be blanched and frozen as well – like carrot, beans, peas, broccoli, zucchini etc. but few of them can be purchased on a regular basis like green leafy vegetables.
Fruits -fresh fruits cannot be stored for a long time and may be expensive also. So, include dry fruits instead of fresh ones. Some fruits can be cooked and stored in the sugar syrup in case you want to prepare some dessert.
Milk and curds – these are the daily requirements and need to be purchased daily. Milk can be frozen for few days (3 to 4)
Egg, Meat, fish and poultry – Eggs can be bought and stored for some time. If chicken or meat is available in the market after the purchase, clean it and marinate with salt and spices, freeze them and use it when required.
Important Announcement – EasyShiksha has now started Online Internship Program "Ab India Sikhega Ghar Se" during this lockdown.
Top Software Engineering Courses
Tips to prepare plan and prepare food during quarantine
Simple cooking – keep the menu very simple and try not to cook many varieties of dishes.
Quantity of food cooked or food wastage – cook only the required amount of food and avoid wastage as much as possible.
Try to include skin and seeds to prepare some chutney or gravy or khaki – the white part of the watermelon or the steam of green leafy vegetables (amaranth) can be cooked and put inside the khadi.
Cucumber peel, ridged gourd peel and seeds can be roasted along with chilly a bit of coconut and can be prepared as chutney for idli and dosa.
Try to reuse any leftover food in the same day as much as possible try not to store it for next day to avoid wastage (ex: if you have leftover idli you can cut it into pieces and make idli upma for evening snack or dinner)
Steamed foods and snacks – try to cook steamed foods as a healthy option and save oil for later days.
Kitchen garden – regrow some of the vegetables after picking instead of throwing away.
Leafy vegetables use the bottom part for cultivation – mint, lettuce.
Root vegetables use the top part for cultivation – carrot, beetroot (stalk part)
Onion, garlic use bottom part for cultivation (root part).
Few things can be grown using seeds like coriander, chilies, tomato, brinjal.
Finally, do not over store any item! Every person around you is undergoing the same crisis, hence leave some for food supplies them while shopping and serve some food for the needy. Do not waste a single bit.
Empower your team. Lead the industry
Get a subscription to a library of online courses and digital learning tools for your organization with EasyShiksha
Request Now
For information related to technology, visit HawksCode and EasyShiksha
ALSO READ: ifmr-gsb-at-krea-university-moves-mba-admissions
Get Course: Introduction-to-Cloud-Computing